Discovering the World of Quilting
Creating beautiful embroidered art with fabric, thread and quilting techniques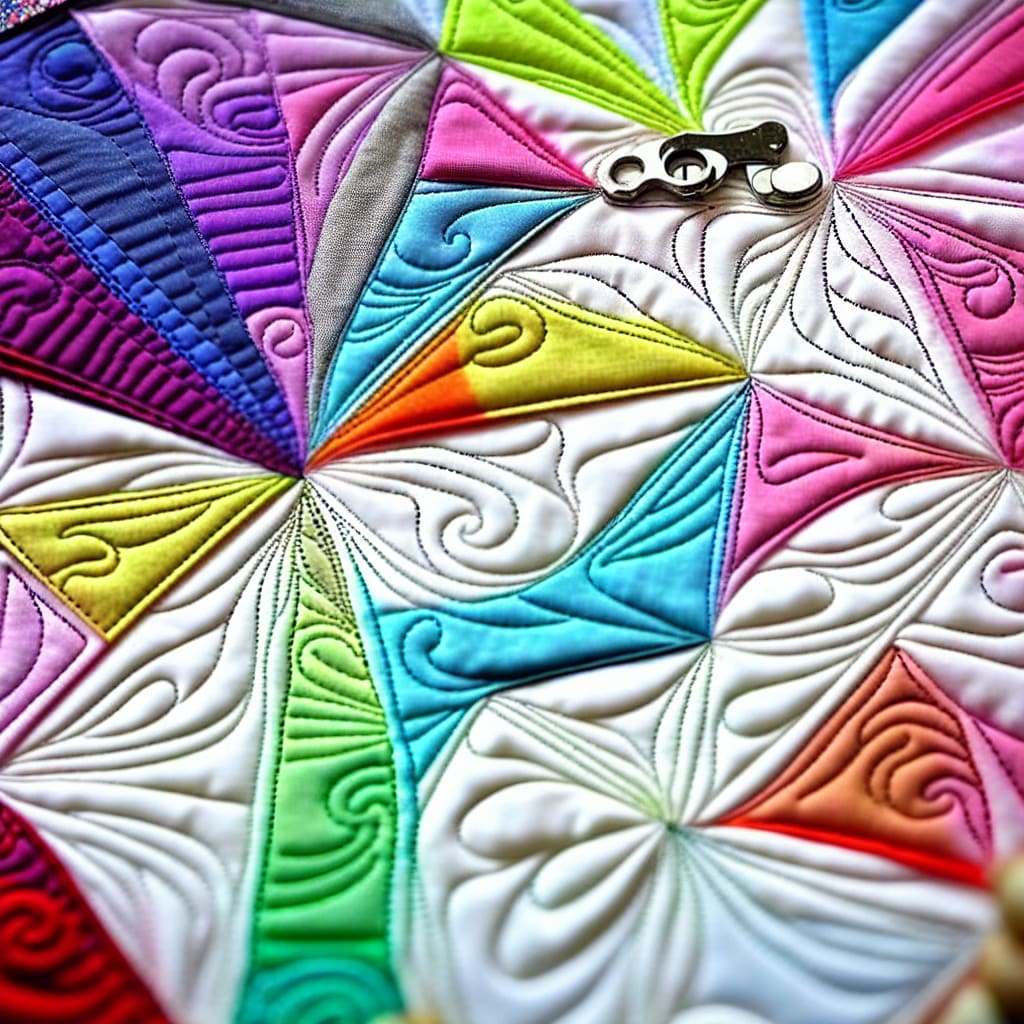 Generated with AI by the Author of this story: Mohammad Hammash
"No matter what the project, every quilter has the same goal: to create something that will last a lifetime."— Unknown
Quilting is a centuries-old craft that is still going strong. Becoming a quilter can be both an exciting and intimidating journey; it's an opportunity to explore the creative possibilities and create something beautiful. Whether you're just starting out or caught in the midst of an ongoing project, here's a comprehensive guide into the world of quilting.
Getting Started
1. Learn the Basics: You must first understand the basics of quilting before starting your projects. Familiarize yourself with the quilting terms, the tools and materials of quilting, and the different types and techniques. The best way to learn the basics is to take a quilting class, join a quilt guild, or even start a quilting blog.
2. Choose a Project: It's always fun to pick out a quilting project to work on. Beginners should start with a simple project that requires basic skills and materials which can easily be found in a quilt shop or fabric store. To ease your way into the process and to get acquainted with the materials and the tools, start with a basic patchwork quilt.
3. Gather the Necessary Materials: Before you begin your project, make sure you've got everything you need. This includes the quilt fabric, backing fabric, batting, quilting tools, and any additional decorations or embellishments. Make sure you have enough fabric and batting before you start as you may need to make additional trips to the store.
4. Trace and Cut: Once you have the materials ready together, you'll need to trace and cut the fabric. Trace the pieces according to the quilt pattern, then use a rotary cutter or a pair of scissors to cut the fabric.
5. Add the Batting and Backing: Start by ironing your batting to the quilt top. Secure it together with safety pins. Then, add the backing fabric. If you prefer, you can use a quilting frame or machine quilting to hold the quilt during the quilting process.
6. Quilt the Pieces: Now it's time to start quilting the pieces. Use either a hand-quilting technique or a sewing machine to stitch the quilt pieces together. Make sure to match the motifs, colors, and lines of the quilt pieces so that the quilt pattern is uninterrupted.
7. Add the Borders: Once your quilt top is ready, you can add borders and special trims. If you want your borders to stick out and be a focal point, use a contrasting fabric or an ornate fabric with a pattern.
8. Finish the Edges: To finish the edges of your quilt, you'll need to bind the edges. Measure the quilt, then cut the binding strip to the length. Next, pin the binding strip to the quilt, then use a sewing machine to stitch together the binding strip and the quilt top.
9. Final Touches: The last step is to add the final touches. Hand stitch any special embellishments or decorative items that you'd like to add to the quilt. You can also make a quilt label to attach to the underside of the quilt so that you can always tell the story of your quilt project.
"The most important stitch in a quilt is the one that binds the quiltmaker to their project."—Unknown
Branching Out
Once you've completed your first quilting project, it's time to move on to more ambitious projects. Here are a few tips for exploring the world of quilting as you become an intermediate or advanced quilter:
1. Join a Guild: Joining a quilting guild is a great way to get involved with the quilting community. Quilts guilds have meetings, workshops, and retreats to help quilters of all levels get inspired and become more creative.
2. Enter Competitions: Quilting competitions are held around the world. As you become more experienced, you can consider entering quilt shows or applying for quilting awards. It's a great way to expose yourself and your work to others in the quilting community.
3. Experiment with Techniques: It's a good idea to master the fundamentals of quilting before exploring more challenging techniques. However, once you've established a good foundation, don't be afraid to experiment. Try different materials, explore new techniques and create something new and unique.
4. Take a Class: Continuing your quilting education is important as you move beyond the basics. Taking a quilting class is a great way to enhance your skills and learn from other experienced quilters.
5. Share: Once you've gotten more comfortable with your quilt projects and techniques, don't forget to share this knowledge with others. Whether it's blog posts, online tutorials, or simply telling your friends about quilting, spreading the word about your craft will help more people discover the joys of quilting.
Quilting is an amazing and rewarding activity that has been in existence for centuries. From beginner to pro, quilters of all ages and skills can explore and enjoy the wonderful world of quilting. With the right tools, knowledge, and dedication, you'll soon be able to create beautiful and unique projects that will last for generations.
"Keep your stitches small and tight and your quilts will last for generations."— Unknown
Doesn't this quote remind you of the well-known saying 'Slow but sure'?!
...
Quilting, Basics, Tools, Materials, Patchwork, Fabric, Batting, Techniques, Borders, Final Touches, Quilting Guild, Competitions, Techniques, Classes, Sharing, Unique, Joy, Peace,Patience, Creating, Lasting.
About the Creator
Web search lover🔍 & bookworm📚. Passionate about innovation💡, creativity🎨. Seeking new ideas & perspectives🌉. Making positive impact using tech🌍 humanity💕
Reader insights
Be the first to share your insights about this piece.
Add your insights