Difference Between Nicotine Salt And Regular E Juice
Need Help Quit Smoking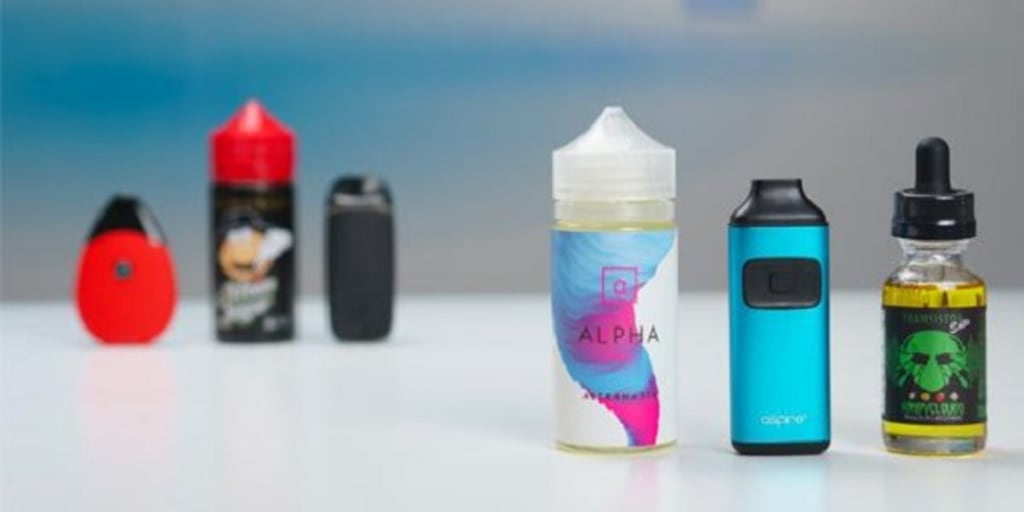 Need help quit smoking? Try vaping and this can be the first step to get rid of cigarettes forever. Vaping is the new thing on the block and many smokers are seeking the best e juice so they can vape comfortably and never go back to cigarettes. It can be perplexing to decide which one to choose. Is nicotine salt better or regular e juice is fine for you? So, let's see.
What are E-Liquids?
E liquids are also known as nicotine liquids, e juice and vape juice. There are four ingredients in an e liquid which are nicotine, propylene glycol (PG), vegetable glycerin (VG) and flavoring. The nicotine type which is found in the e juice plays a crucial role and in what type of device are you using it. If the device is good then nicotine delivery to the body is also proper.
What is A Freebase E-Liquid?
Most of the freebase nicotine is extracted from tobacco plants directly and one derives pure nicotine from the plant so there is no kind of impurity or by-product in it. Thus, the form of nicotine which is produced has an unbalanced alkalinity because nicotine concentration is high and this gives a very strong throat hit.
A 3mg e liquid gives a smooth and tolerable throat hit and as you increase it to 6mg the hit becomes harsh and at 12 mg it is quite high. Mostly, e liquid manufacturers offer a range of 0 to 6 mg of e liquid. The one with 0 mg does not contain any trace of nicotine and one gets a pure vg/pg with some trace of nicotine and flavoring.
What is Nic Salt Juice?
Nicotine salt juice on the other hand is a slight alteration to freebase nicotine. It has benzoic acid which is great for balancing the level of alkalinity of nicotine. It reduces the level of harshness and gives a smooth taste even if the concentration of nicotine is high. The nicotine vape concentration is 20 mg to 59 mg and the throat hit also minimizes when one uses an appropriate lower power vape device like pod systems. Composition of benzoic acid and nic salts helps in that.
Why are Nic Salts More Popular?
Nicotine salt e liquid has gained a lot of popularity and lately many vapers are making a switch to it from regular e liquid. People are using smaller pod style devices and choosing high nicotine strengths like 25mg - 50mg and these are small devices which are seen more and more everywhere. People like these pocket friendly pod devices instead of high power box mods, but why is this happening?
In traditional vaping freebase nicotine was used in low mg strengths and this was because of the throat hit. Freebase nicotine was one of the most effective methods of taking the nicotine in the system and now there is a trade off because if you increase the nicotine amount in your e liquid it becomes harsher. Salt nicotine has benzoic acid which is a special ingredient and it decreases that harsh hit to your throat. So, the user can enjoy high nicotine strength without that harsh hit to the throat. Among the vapor liquids nic salts are more in demand because they give the same hit and rush of nicotine to the system which one expects from smoking cigarettes.
One more important thing that you must consider is that if you consume e liquids or nic salts more than required then it can cause some adverse effects like nausea, sweating or dizziness.
Conclusion: Now you know the difference between a nicotine salt and regular e juice. Just keep one thing in mind that nothing is better than the other and both types of juices will offer a distinct vaping experience to the user. This also comes down to your personal preference at the end of the day like which type of device you like to use and what is the ideal nicotine strength you prefer.
product review
About the author
Vigour is a resource for your holistic health. Maintain healthy lifestyle with full of joy. Learn wellness supplements benefits and alternative healthy choices.
Visit - https://vigourlife.co/
Reader insights
Be the first to share your insights about this piece.
Add your insights