Creative Gifts For Artists
How to improve your artistic friends' lives this season!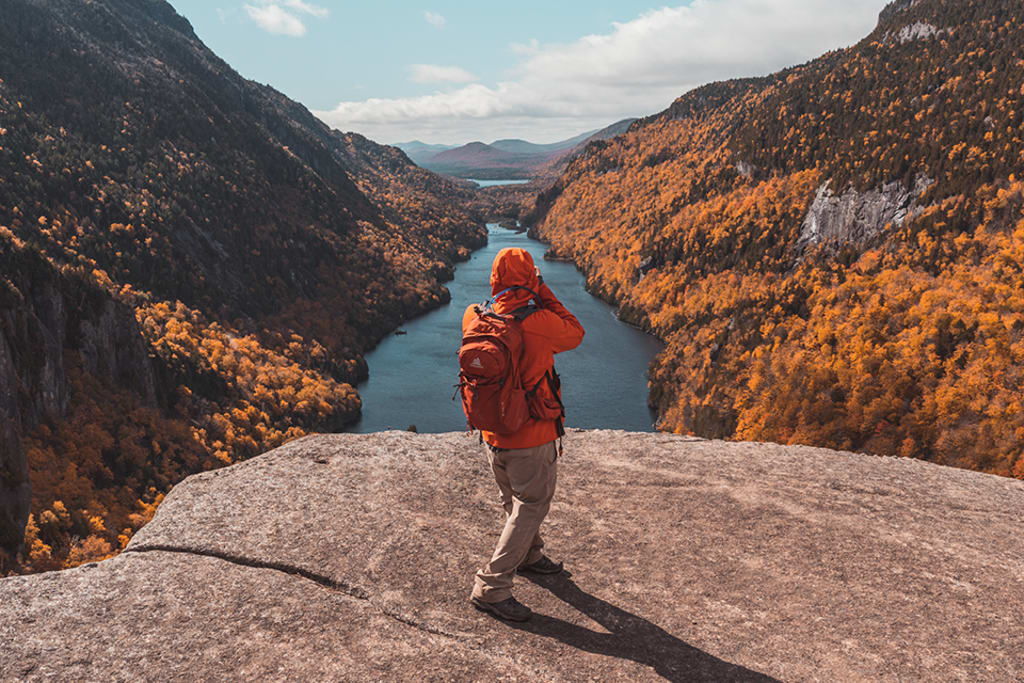 There are a lot of misconceptions that gifts for creators are overly priced or too gimmicy. So, let's change that!
First, remove that fake camera lens mug from your Amazon cart. Trust me, your photographer friend doesn't need ANOTHER. Plus, let's support small, local businesses this season!
Now that's out of the way, let's analyze what type of artist they are! Look at their art and figure out what materials and tools they use. Try to go beyond their basic necessities and brainstorm what items will improve their art or make their process more creative and easier. There is a wide range of creatives that fall under the "artist" umbrella. For now, let's look at the most common artist types.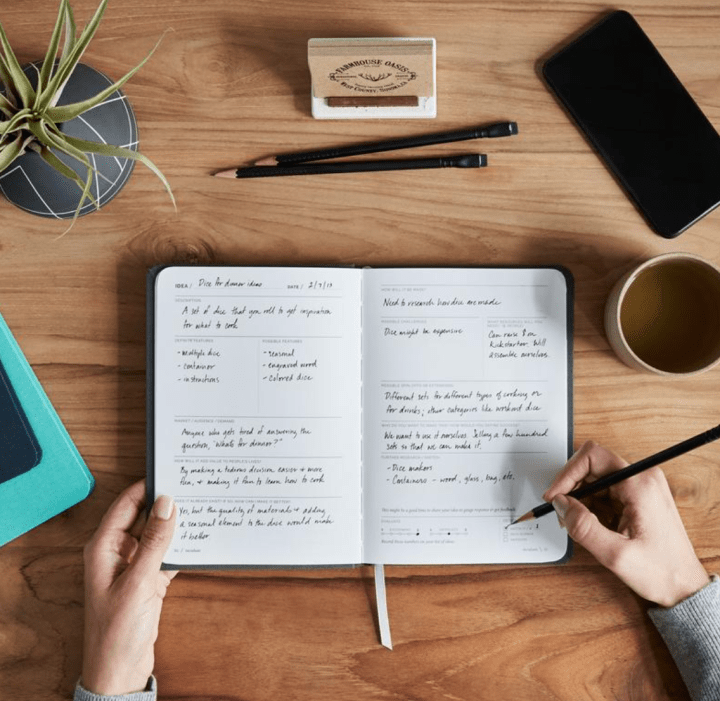 For the photographers and videographers on your gift list:
Encourage them to get creative and spice up their art with a prism. A simple prism helps create interesting light fractors in photo and video work that can be used in several ways. The affordable gift can create cool video transitions or very aesthetic photos. I recommend getting this prism from B&H, which is a family owned business in NYC.
Another inexpensive accessory that will make their long-hour shoots A LOT more comfortable is this camera strap. Cameras usually come with a standard strap, but those are short and don't have a lot of flexibility. This strap is great to avoid the typical strap pulling on your creator's neck all day long.
The last, must-have addition to their gear bag is a mini tripod. I, myself, was gifted one last year and have been surprised by how much I use it. A mini tripod is perfect for adventurous creators who want to create content without lugging a large, heavy tripod up a mountain. Unique Photo is another great local shop in New Jersey to support. Here is the same mini tripod I use from their shop.
For the crafters and painters in your life:
This might be the coolest gift for anyone who loves to paint or draw: A Viviva Colorsheet. Viviva Colorsheets have an assortment of 16 transparent watercolors that is packaged like a small booklet. The perfect on-the-go, hispter artist who wants to paint strangers on their train ride home or paint a landscape on vacation. You can snag one here, from My Modern Met.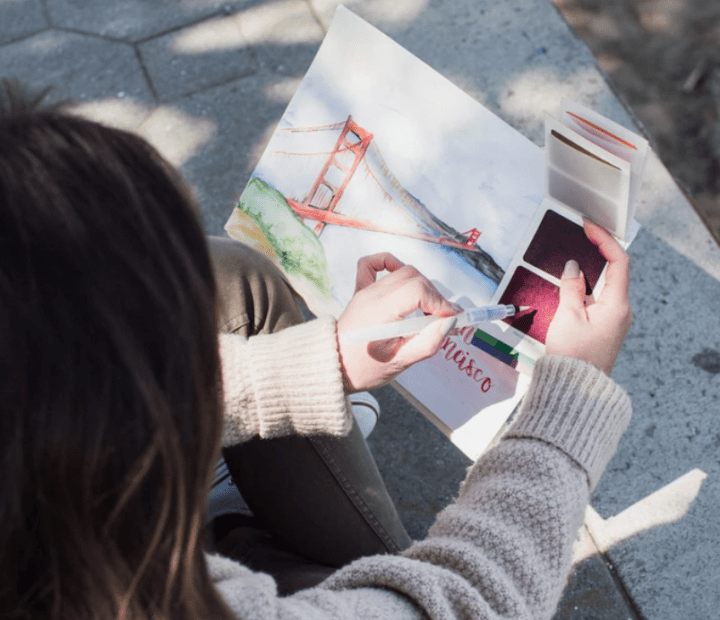 As you know a creative mind has a wide range of thoughts and ideas that can run a rampage. To help organize their ideas and projects, gift them with The Hatch Journal. Designed with creatives, makers, & entrepreneurs in mind, this notebook is a 3-step system to brainstorm, keep track of your ideas, evaluate their merits, decide which ones to pursue, and then plan and execute, turning dreams into reality. Plus, it supports an Etsy shop!
Any type of crafter usually uses their hands throughout their process of making their masterpieces. To relieve stress in the hands and head, gift them Therapy Dough! This is modeled after clay used by art therapists, which is infused with essential oils for stress relief.
The Best Gift of All For Any Artist:
Gift. Them Support. - Buy. Their. Art.
As an artist myself, I guarantee that nothing else will warm their hearts more than you supporting them and their passion. Maybe it's a digital drawing of your pet, which can be gifted to your mom. Perhaps it's a photograph that will grace the halls of your home. Whatever the medium is, the result will always be the same. True appreciation and gratitude.
So I challenge you this holiday season (and every season to come), get as creative as your artistic friends in regards to gifts. Avoid the overdone camera printed scarfs, mug with a painting pun on it, and so forth. To all my fellow artists, keep gifting the world with your art.

Angelica Pasquali
Hi there, I'm Angelica!
I'm a wedding/elopement photographer and climate activist based in New Jersey. By combing art and activism, I create powerful visuals that influence and educate people on global issues. IG: @dawnpointstudios
See all posts by Angelica Pasquali →