Convincing Reasons Why Wood Patterned Tile is Better Than Hardwood!
It's been years since the debate between tiles and hardwood on floor has been going on! While one is considered as supreme luxury,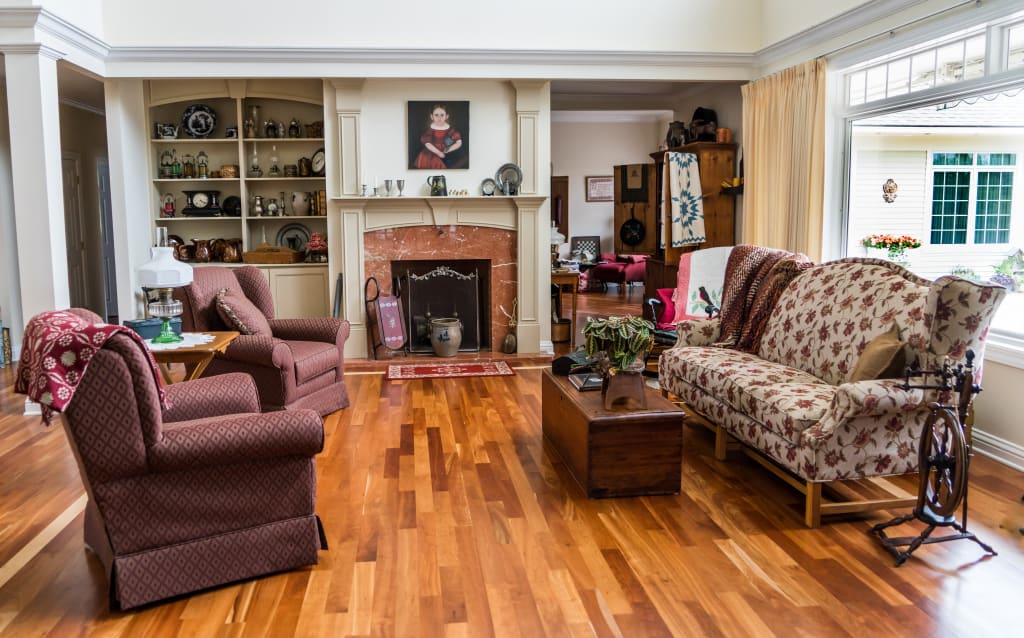 It's been years since the debate between tiles and hardwood on floor has been going on! While one is considered as supreme luxury, the other doesn't stay behind in appeal either. Many of us are smitten by the look and opulence that timber floorings bring in – but are sceptical about the maintenance part. Plus, hardwood does not come in a budget price range either. So, do you compromise the way you want your space to look for the sake of practicality? Enter the scenes -- wood patterned ceramic tiles. Haven't heard of them? Or their benefits? No wonder you never considered that possibility and went ahead with hardwood at the end of the day!
Ceramic tiles though seem available in hundreds of variants at Ceramic Tiles Import, providing floor tiles in Melbourne which are exclusively charming and of superior quality in a plethora of styles and options; but still, the wood patterned variants of them are one of the most popular. Mostly because it beautifully imitates wood and looks classy in any kind of surrounding. But there is more to it than just the incredible presentation.
Valid reasons why wood patterned ceramic tiles are better than wood itself.
You would be crazy about the maple wood flooring or rosewood or oak, but let us tell you that even ceramic tiles of the same designs aren't something to ignore. And the conveniences they bring you alongside are added benefits. Baffled? Let's give you some concrete reasons!
It can last way longer — We aren't denying that hardwood does last long. But they need maintenance. You'll need to indulge them with occasional sanding and polishing on to make them live longer in the same intact condition. Ceramic tiles can have a longer lifespan than them just with regular TLC (tender love and care). Even the casual daily cleaning does work magic here.
Light on pockets — Yes, hardwood doesn't come cheap! You have to shed a good amount of money to get them installed in the house. Even the sanding and polishing procedure would cost you lots. And ceramic can be installed in the entire place in half the amount you'd be paying for hardwood – and with not any serious expenditure on the maintenance part either.
Can be installed anywhere — Though it's entirely upon your preference, you shouldn't lay hardwood in the areas where moisture prevails – like, kitchen and bathrooms. While ceramic tiles can be laid at any part of your home and even a pool of water won't harm it in anyway.
Pet and child friendly — A single scratch of a sharp toy done by your child or a crazy nail play by your pet is enough to spoil the pristine look of your hardwood. And nothing else than sanding restores its beauty again. While ceramic allows your kids and pets to run free -- most kinds of wear and tear do not affect ceramic that easily.
Termites and bugs aren't a scare — With hardwood, you'll have to be extra cautious about the onset of termites and bugs. As these easily get attracted to wood and has this super power to destroy your flooring in just a few months. While ceramics can only face a slight infestation of insects like roaches and ants, which wouldn't harm it at all, and can be easily eradicated.
Hardwood floors are without any doubt a wonderful addition to your house. But if you wish to enjoy the same charm in your home and want it for decades without fussing much about it, go for wooden patterned ceramic tiles instead!
Reader insights
Be the first to share your insights about this piece.
Add your insights