Clothing Guide: Ways to Wear Every Type Skirts
Get creative when it comes to styling your skirts. Online boutique stores have different skirts and know some style tips to tie, knot, tucked with tops.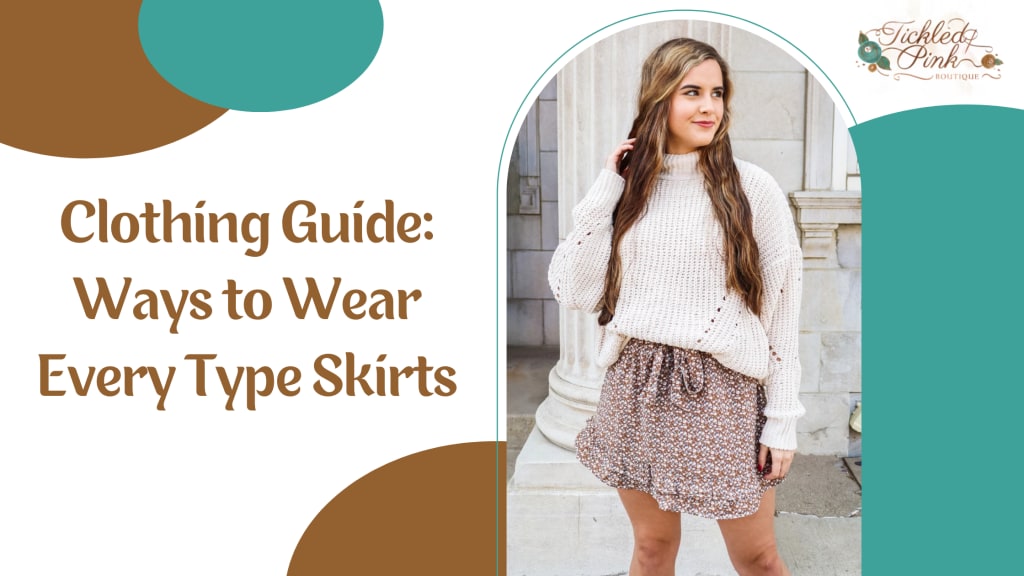 Ever wondered what you could wear your skirts with? Skirts are in many different shapes and styles, but how you style them will make the biggest impact. We all love to dress up in our best clothes or own that special outfit which makes us feel great when we're wearing it.
Unfortunately, it's not always easy to figure out what accessories best suit our clothes. What shoes can you wear with a new dress? Are jeans and a T-shirt really the best option for an evening out? If you're considering buying some new clothing items or are already wearing skirts but want to see more ways to style them, then this guide will be just what you need!
Here are our favorite skirts and accessories from online boutique stores– no matter which styles or materials they are made of – and see how they can be worn in the best way possible.
Different ways to wear skirts without looking frumpy
Mini Skirts - Strongly anticipate youthfulness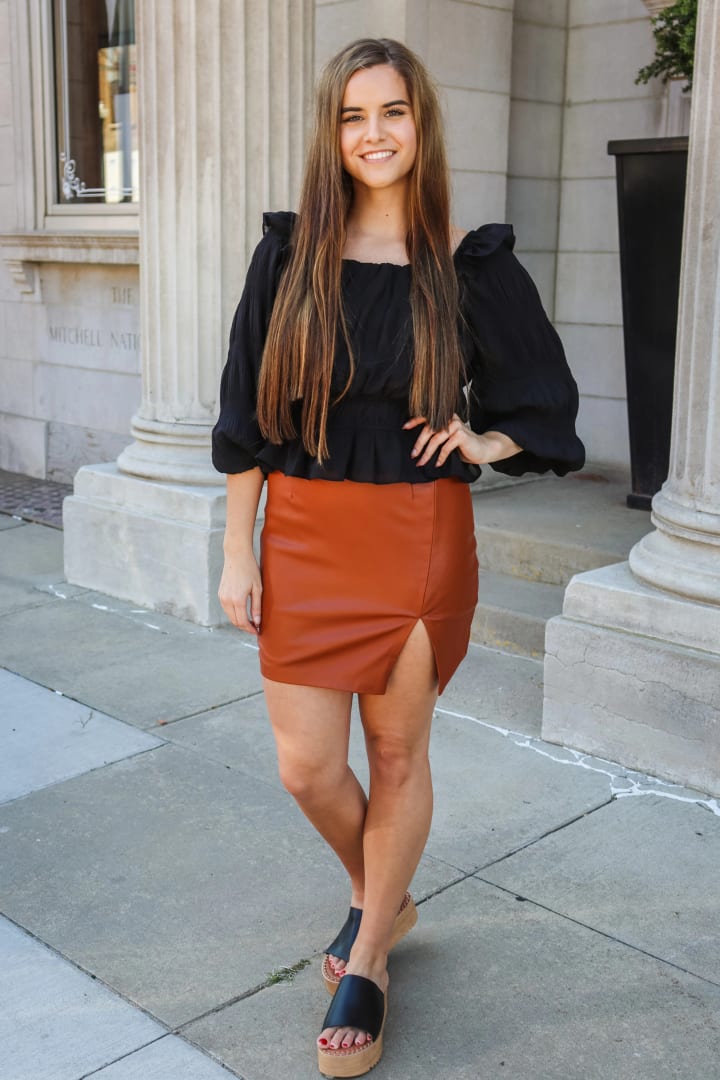 Mini skirts are a fashion staple that will never go out of style. The ease and versatility make them a must-have in every girl's wardrobe, while their ability to raise a ladylike look effortlessly makes them perfect for formal occasions, too.
However, the prime thing to remember is that the shorter the skirt, the more skin you will show. So before venturing out in a mini – no matter how much you love it – try wearing it at home first and see if you're comfortable with the amount of leg and bum peeking out from under its hemline.
With T-shirt and heels
A plain black or white T-shirt is perfect for pairing with a pencil skirt, but feel free to experiment with bolder colors if you'd prefer. Wear T-shirts with mini skirts for a sizzling nighttime look.
With oversized top and heels
Oversized garments are perfect if you want to appear more relaxed but don't want to forgo elegance, so there's no reason not to give it a try.
Midi Skirts - Embrace your style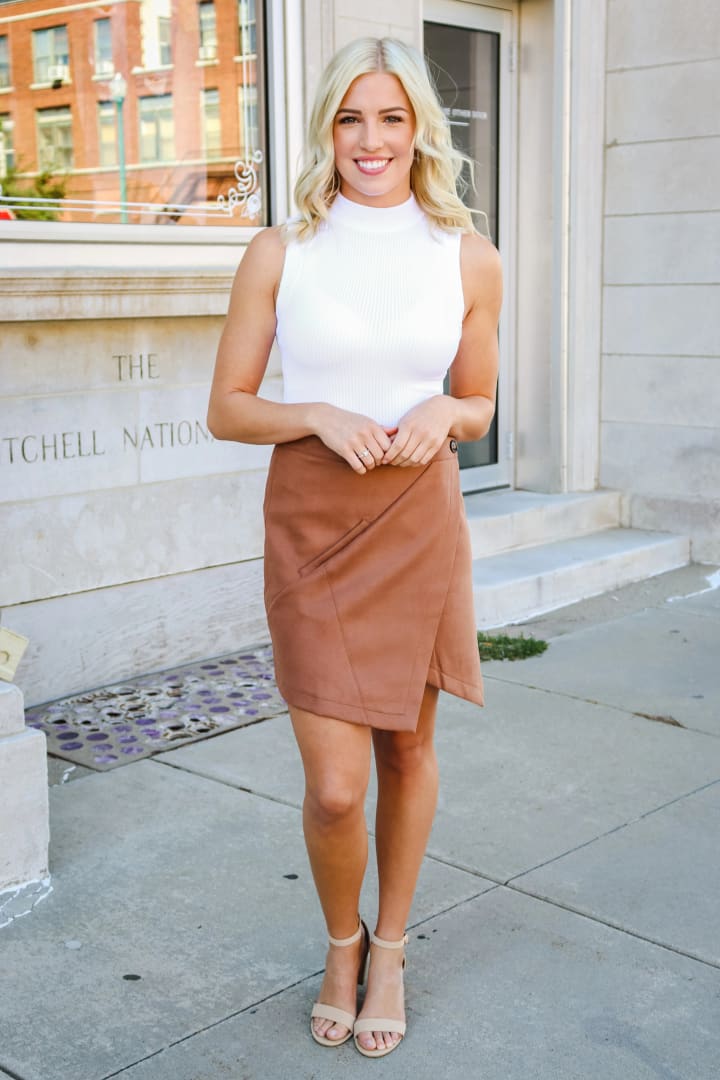 Midi skirts are closer to knee-length, and they provide a little more coverage than their mini counterparts. A midi can be worn with both formal and casual clothing, so it's definitely an essential addition to your wardrobe – the only question is whether you will want a plain solid color or opt for a patterned piece instead.
The great thing about midi skirts is that they're very easy to style and can be adapted to any situation, from casual wear to formal wear.
This casual look is perfect for the weekend. All you need to do is wear your midi skirt with a white T-shirt and trainers, and style it off with a denim jacket if you feel like extra comfort.
For an elegant yet professional office outfit, team your midi skirt with a pair of court shoes, a white shirt, and a blazer.
Maxi Skirts - Style without it is impossible!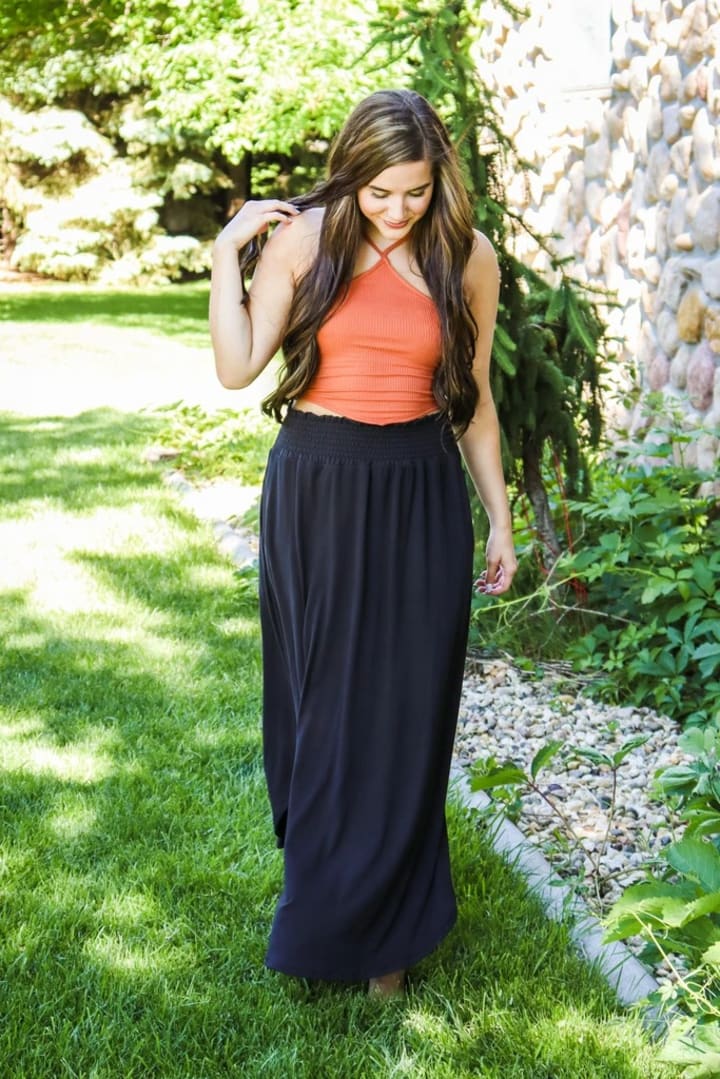 Maxi skirts are very voluminous, and their length extends well below the knees. Their design is simple, but this simplicity makes them perfect for pairing with anything from heels to flats, while chunky jewelry adds an extra layer of interest.
If you can't find anything to wear with your maxi skirt, remember that it's the simplest things that work best. Maxi skirts are a great option for dressing to impress – whether you're going on a first date or attending an office party.
Maxi skirts are perfect for making it clear to your date that you've made an effort. This romantic look will work best in the summertime when all you need to do is wear a light women's top and sandals.
A midi skirt is what you want if you're aiming to create a formal look. Go for a solid color and team it with a blazer, heels, and a cute women's handbag.
Pencil Skirts - Killer skirt & deadly legs!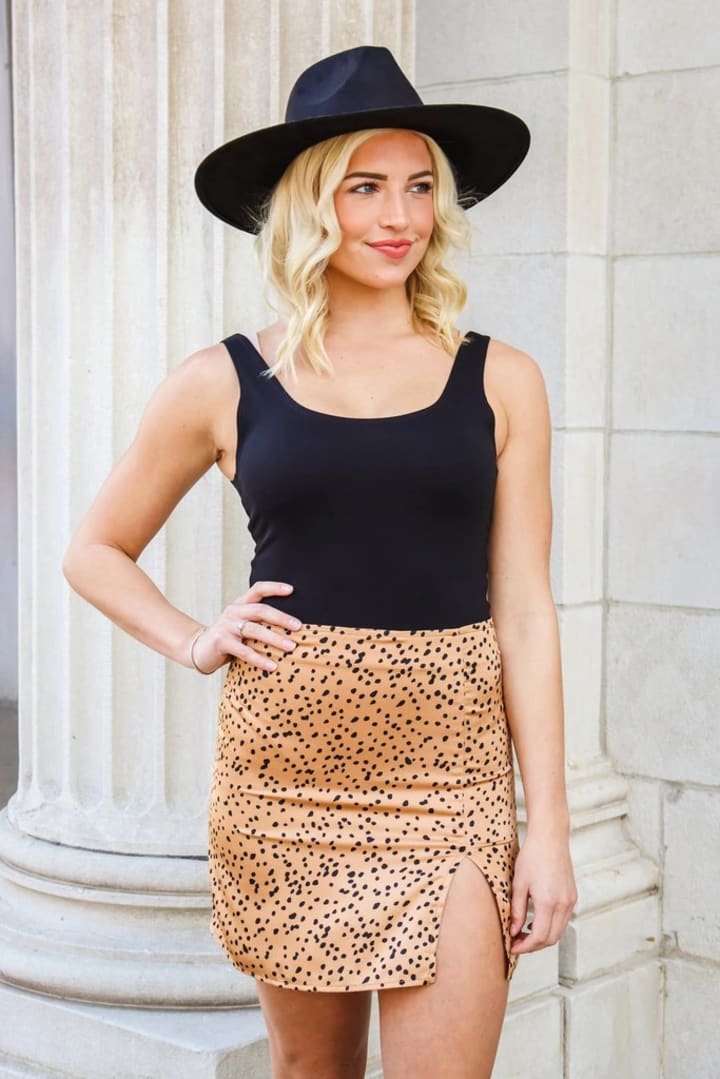 A pencil skirt will flatter any figure, and it's an essential piece in every woman's wardrobe. The fact that it does not have a waistband means there's no elastic there to make you feel uncomfortable, and its simple cut means it can be worn with any top.
Pencil skirts are extremely versatile, and they work well for both formal occasions or casual ones. When planning an outfit around one of these staples, the possibilities are endless!
This casual work outfit looks great because it's made from clothes anyone can wear. The basic idea is to pair your pencil skirt with a cami, pumps, and a blazer.
Know more: Tips to style blazer elegantly
Formal Evening Outfit
If you're going on a girls' night out or attending an office party, then you'll need a glamorous look. Pair your pencil skirt with a sequin top, pumps, and a clutch.
Pleated skirts - Speaks out your personality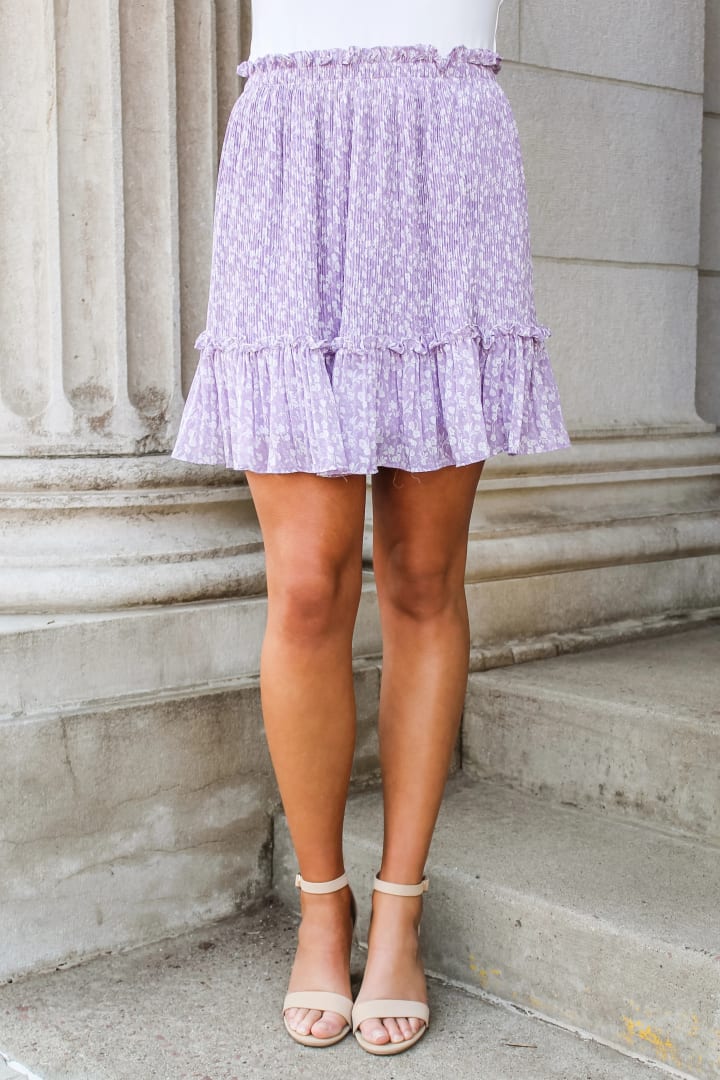 Pleated skirts are ideal if you want to create a modern context look. They give volume to a simple outfit, which is a great way to add interest when the rest of your outfit consists of basic pieces.
When you choose a pleated skirt as your base for an outfit, make sure you pay attention to the details. The length, cut, and the material will determine whether your look is casual or formal.
There's no need to dress down when wearing a pleated skirt, especially if you're attending an important meeting. Pair your skirt with a smart blouse and heels for a perfect look.
Pleated skirts are an elegant choice for formal events or nights out. But, to give your look a finished quality, wear it with simple accessories and high heels.
Sum up
Whether you love the Mini, Maxi, or a short and sassy Pencil, there is a skirt for every type of woman. Just as there are hundreds of skirts to choose from, there are also many ways to wear them. We have different kinds of skirts at online boutique stores and get your favorite one to style them to make your life easier.