Canson XL vs Strathmore 400 series
A comparison of Canson XL Mixed Media paper to Strathmore 400 Series Watercolor Paper
Why Do This Comparison?
Most hard-core watercolor painters will scoff right off the bat for considering the Mixed Media paper, but let me explain.
My dad, a very good watercolor artist, bought me a small pad of Arches paper when I expressed an interest in painting. I quickly learned watercolor has a very steep learning curve and worried I was wasting the paper. I kept that pad, and a later one as well, but generally used cheaper paper.
When I was in my 20's I painted a flower. I used too much paint and way too little water, and my dad joked that I used watercolors like an acrylic artist. The final picture was pretty, but not quite what I wanted, and the paper had not cooperated well at all.
More than a decade after that, I stopped working in an office when my daughter was born, which brought me back to worrying about how much something like a pad of good paper costs, so I started looking at alternatives.
Here are some of my observations from those experiments.
Canson XL Mixed Media (MM) Paper
Paper Weight: 98 lb
Size: 9 x 12 in (also available in other sizes)
# of Sheets: 60
I've used Arches paper on and off since I started painting (thanks to my dad's experience with products), but I often couldn't afford it, so I tend to hoard my pads like they're My Precious and only pull them out when I think I have something really awesome to paint. (Confidence in my work is something I'm working on, I promise.)
The pad of Strathmore 400 paper my fiancé gave me as a present was only slightly less intimidating, so, at the time, it was also largely set aside for something special. However, when my (at the time) toddler daughter wanted to do art with mommy, I had to come up with an option we could both try to use.
She wanted to paint, and so did I, but I was also doing a fair bit of pen drawings then, so when I happened upon the Canson XL Mixed Media paper in a store, I thought "this might work" and grabbed a pad. The under $10.00 price at the time was a huge factor for me too.
The paper is perforated, which I like because it actually pulls out of the spiral-bound pad reasonably easily. I'm on (I believe) my fifth pad of it now, and I've only ripped two pages trying to remove them, and I was likely being impatient. If you fold along the perforation before pulling, it often comes right out and it's hard to tell which side was attached, which I think is another plus. The cover is heavy and solid, as is the back, both made of thick cardboard, another plus in my list because it makes the book overall more sturdy to carry around with you. Finally, the pages are a good white, no yellow to my eyes at all.
At 98 lbs the paper is decently thick, especially for pens, but it can be a little thin when working with watercolor. Right now I'm working on a painting of a gnome and while the paper dries nicely, I have to be careful how much water I use or it can buckle some. However, I've never had the water soak through to the back. Most of my pens do not bleed through either, though some work better than others.
This paper is GREAT for your kiddos. I love it. It's rugged enough to handle them scrubbing it with a foam brush, it holds the color well, and works well with both acrylic and watercolor painting. My daughter has probably used a whole pad herself over the years, making presents for the family and just playing while I was working too.
Strathmore 400 Series Cold Press Watercolor Paper
Paper Weight: 140 lb
Size: 11 x 15 in (also available in other sizes)
# of Sheets: 12
Right on the cover, it says "This heavy weight paper has a professional grade…" and it's absolutely true that there's a noticeable difference between the two. The Strathmore has that slightly bumpy surface texture one expects with cold process watercolor paper, and it feels like approximately the thickness of a handmade card as opposed to just paper. Unlike the Canson XL MM, you also cannot go pick up a pad of this paper at your local Walmart but have to go to a craft/art store to find it.
A pencil goes onto it easily, and you have to be careful to not put it on so heavily that it affects your image once you start putting down water and paint, but I prefer that over having to push and indent the paper. Unlike the Canson XL MM, the Strathmore is better-equipped to handle a wet on wet application, soaking up the first application of water like a thirsty camel. You can then add a second layer of water if you want to, though you do still have to be wary of buckling at that point, even if you have the sheet securely taped down to a hard surface. When working on galaxy or Northern Lights paintings I often end up with ripples due to the wetness of the paper, but it does dry out flat again.
If I'm honest, there are a few points to this paper that do annoy me. The pad size is listed as "11 x 15 inches" however that covers the entirety of the sheet, which includes where it's punched for the spiral binding to go through it. In reality, you have approximately 10 ⅞" x 14 ⅝" working space. In contrast, the Canson XL MM 9 x 12 measurement is from the perforation out, giving you an actual 9 x 12 sheet. At this price point, I would expect the paper to warp less too, even if it does dry flat, it impacts where the paint sits through the process, sometimes leaving darker and areas, even when taped down.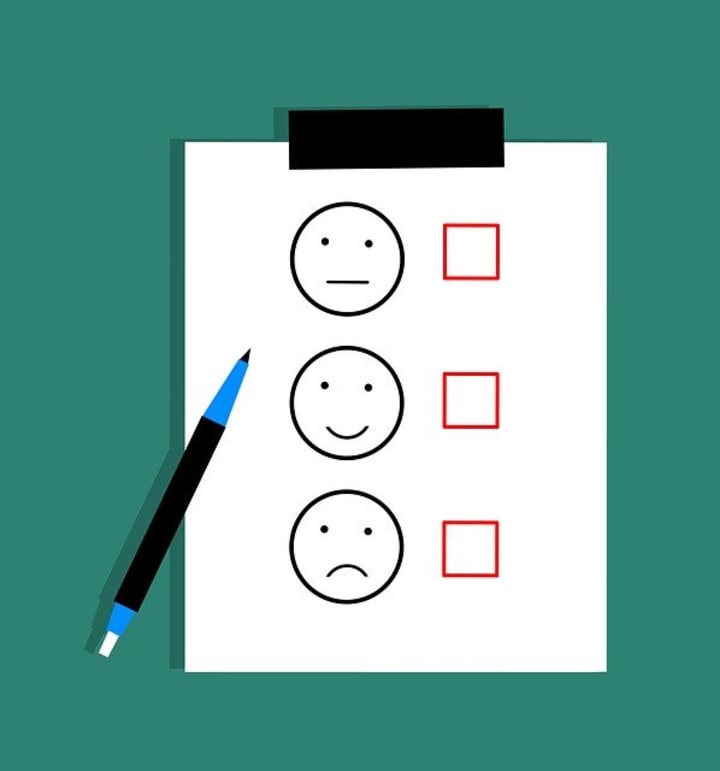 My Thoughts:
Prices:
Canson XL Mixed Media Pad: $10.59 on Walmart's website ($0.18/sheet)
Strathmore Pad: $15.99 at Michael's ($1.33/sheet)
If you're just starting out, or on a tight budget, the Canson XL MM paper is not nearly as bad as you might be led to believe. This paper is also perfect for letting little ones get their craft on, and it can hold up to their ministrations. Additionally, it works very well with almost any pen.
If you're looking for a higher-quality paper that is more robust than the Canson XL MM paper, I would suggest the Strathmore pads.
Both brands offer different qualities of paper. Canson's are a little harder to follow because they are named instead of numbered, especially since those names are almost all in French. The XL is considered a mid-grade quality, and I think some of the higher quality options could be harder to find (was able to find three options on Michael's website of the five listed on Canson's).
As for Strathmore, as I noted before, the 400 series is nearly the top of their line and, in fact, is the top of the line for this paper type. They do offer a 300 series as well. On their website, it states the 300 series is "designed for quick studies and practice of techniques with any media, as well as for final artwork by beginning or student artist," while the 400 is for the "advanced artist." I don't believe I've ever tried the 300 series, but since the price difference is small, I would stick with the 400.
It is important to note, neither the XL nor the 400 series are made of 100% cotton. You cannot get a 100% cotton paper from Canson for mixed media, though I think that makes sense. The Canson Aquarelle watercolor pad is 60% cotton and the Héritage watercolor pad is 100% cotton. The 500 series from Strathmore is their 100% cotton offering. I have not tried either, and am currently searching out some different cotton options to try so I can compare them to Arches, so maybe I'll write a review soon of those findings!
*****
I am a mom who is a self-taught artist still finding all the facets of my style. My favorite art materials to work with are watercolors, pens, pencils, and digital mediums. I'm also a writer and a bath product maker. Living with autoimmune disease and hypothyroidism, I am a firm believer that there are still good things if we look for them, and being able to create is one of mine.
Reader insights
Be the first to share your insights about this piece.
Add your insights