Buying Your First Home – What to Do and How to Choose?
How to choose your first home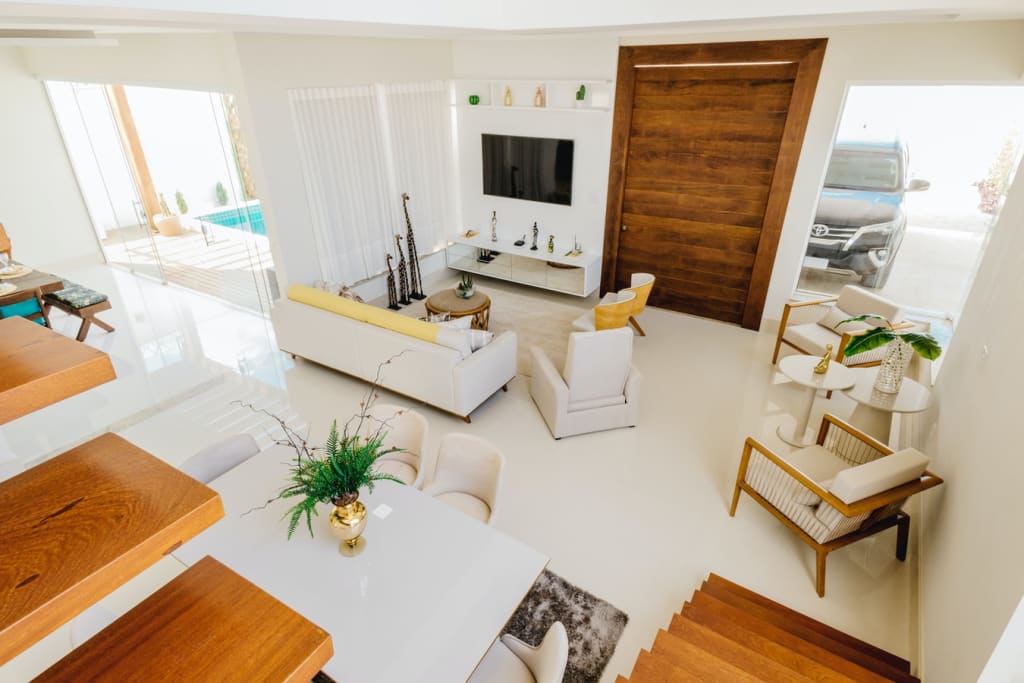 When you're buying your first home, most people will tell you that this is the hardest thing in the world and that you need to be very careful not to make a mistake. And while all of those things are true, you won't know what to do and how to behave until you've gone through the process of buying a home for the very first time. Each step of this process is very difficult, mentally exhausting, and physically challenging, but it's also the most beautiful thing in the world. So, if you're buying a home at the moment and have no experience in that area, here are a few tips that might help you find the perfect place and turn it into a perfect home.
Define the budget and stick to it
No matter how much money you've got, the chances are you're going to need some more when buying your first home. And then some more, and then even more. This is just the way things go when buying a home and decorating it, and lots of first-time homeowners make the mistake of spending more money than they have. This can create massive issues with their finances and mortgage rates, and that's the kind of stress you definitely don't need in your life right now. You should invest in things that really matter and leave all the other upgrades for the future.
This is why defining your budget is such an important step in this process, but sticking to the amount you've set is even more important. Setting the budget includes tons of different processes, from calculating the down payment to figuring out how much money you'll be able to afford every single month. And once you come up with the number, you need to do everything you can do in order to stick to it – just stop once you've reached your limit and stop spending any more money! Sometimes it's better to spend more time on planning your finances and invest wisely so you're sure that you spent the right amount of money on your dream home.
Figure out how much space you need
This is another important decision and one of the factors that are going to help you decide on the home you're going to buy. Different people have different needs when it comes to the space they want to live in, and while some prefer tiny houses that are quite affordable, others don't mind investing all their money into expensive mansions that could fit dozens of people. You should think about things like the size of the house, the style, the layout because all these things will define your budget and what you can really afford. It will narrow your search and show you the real situation of your future home.
But, no matter how much money you have and where you live, defining the size of your future home will also help you narrow the choice and control the costs that are going to come your way in the future. So, unless you're buying a mansion, just make sure every member of your family has enough maneuvering, living, and storage space, and try to find a home with a decent kitchen and a spacious living area – and that's enough for most families and individuals!
Think about the future
Speaking of costs that are waiting for you down the line, there's something most first-time homeowners forget – buying a home is more than paying for the property! You'll have to finance the renovations and updates, as well as pay your bills from day one, and that's why finding a financial plan that works for you is so essential. This is something new homeowners don't think about, but you should keep this in mind before making the final decision.
If you're worried about your loans and the rates, you need to talk to your bank, but also get prepared in advance for all those surprises that might be coming your way. You can check out if a potential property is within your budget with the cost of buying a house calculator that can help you with finances. Checking out an informative loan comparison calculator might help you learn more about interest rates, fees, and other details that will define your loan and effectively determine your financial situation in the years to come.
Don't overdo it
Once you've finally picked the perfect place and found a way to finance it, it's time to finally move in and start decorating! This is the final step of your way, and it's important to make everything right because this is when you'll decide what your home will look like once you start living in it. You should approach this part very carefully because this is the part where you can make major mistakes. From spending too much money to overdoing everything and buying too much furniture and decorative pieces than you'll need.
However, this is where lots of first-time homeowners make a mistake and try to do too much when decorating their homes. They buy too much furniture and too many decorating pieces, which is why they end up living in a place that's cluttered and full of unnecessary stuff. If you wish to avoid that, you need to be careful when decorating your home and make it look perfect. For starters, buy the necessary items and work everything from there. It's always better to live in a house for a while and then really feel the space and learn what you like and don't like when it comes to choosing the interior style for your new home.
The process of buying your first home is long and exhausting, but it's all going to be worth your while once you move in and start living in a home you've been dreaming about for ages! if you invest some time in planning every part of the process, you can save time and money for the future that will be crucial for your future.