Buying A House and Earnest Money
How Much Should You Give?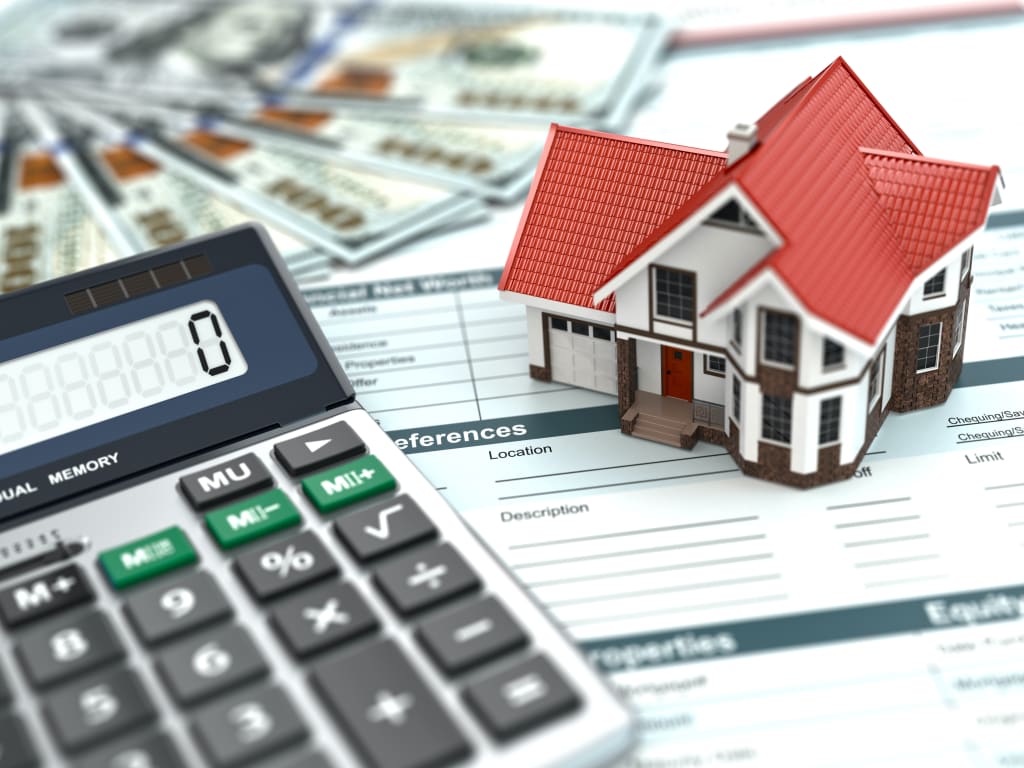 What Amount Of Earnest Money Makes Sense?
Buying A House and Earnest Money
When buying a house earnest money is provided as a good faith deposit to show the seller that a buyer is interested in a particular home. Earnest money while not legally required, it is highly recommended and many sellers expect to see some amount included as earnest money. This article explores the importance of earnest money, why buyers should be prepared to provide it in their contract and how much they can typically expect to provide.
What is Earnest Money?
While a contract to buy a home does not legally require earnest money many sellers expect that earnest money be included as part of the offer. The dictionary definition of earnest is "serious in intention". Earnest money shows how interested a buyer is in a property and the amount put down as earnest oney is usually based on the price of the home they want to buy. Upon closing the earnest money is credited towards the buyer's total payment to be made for the purchase of the home.
Earnest money can be refunded to the buyer in certain situations which are spelled out by the contract. If the buyer finds issues during a home inspection, the mortgage lender denies the loan or the home does not appraise for the purchase price and the buyer cancels within the time frame required under the contract they can get their earnest money back. On the other hand if the buyer decides to cancel the offer to purchase a home outside of one of those time frames written in the contract they run the risk of losing their earnest money and even worse possibly facing a lawsuit.
How Much Earnest Money Do You Need To Give?
While there is no official amount of earnest money required there are different customary amounts that will vary by location. Generally home buyers will put down between 1% to 5% of the total purchase price of a house. If the buyers really want show they are serious about the purchase then they may want to consider offering more. In a seller's market putting down more earnest money than is typical is recommended in order to make an offer stand out. This is especially important when there is a higher chance of multiple offers being submitted for the same house. The seller can always ask for more earnest money but that may not always be possible for buyers since they are also needing to save up for the down payment and closing costs and every dollar counts.
In a buyer's market the need for earnest money does not go away and still should be provided as it shows a buyer is serious about the offer. Buyers can also provide earnest money on the lower end of the scale since the market is in more of their favor and the chances of multiple offers is not that great. Sellers can still request more earnest money but it is a negotiable point that both the buyer and the seller have to agree to.
Why Is Earnest Money Important?
As noted above many sellers expect earnest money to be provided in a purchase offer and may even ask for more earnest money as part of a counter offer to make sure buyers are serious about buying the home. Buyers need to have cash on hand to make the earnest money payment as it is paid upon contract acceptance and is usually held in a broker trust account or in a title company escrow account. Sometimes in a multiple offer situation where two or more offers are equal to each other the offer with more earnest money being offered can be the winner that comes out ahead. Buyers are not risking that money while they still have contingencies in their contract (inspection, financing, appraisal etc.) so putting more money if available is a smart thing to do.
Earnest Money Is Not A Down Payment
Earnest money should not be confused with a down payment which is more of a mortgage loan requirement. With a down payment mortgage lenders are expecting the home buyer to put some money down towards buying the home so that they have some stake in the purchase. A homeowner who has some financial stake in owning their home is more likely to make sure their home is well taken care of and properly maintained. Down payments can vary from 0% percent down (for VA and USDA loans) and go up to 20% for a traditional mortgage. Home buyers need to discuss with their lenders that various types of mortgage programs they may be eligible for during the pre-approval process so they know how much down payment will be required for them.
Earnest Money Requirements When Buying A Luxury Home
When buying a luxury home the earnest money requirements can be very similar as buying a non-luxury home though the total earnest money payment may end up on the lower range of the 1% to 5% range. After all a $7000 - $10,000 earnest money deposit is still a substantial amount of earnest money that the buyer is willing to put up as part of their purchase offer. The buyer still has the ability to get that money back so long as they are cancelling their contract within the time provided under the contingency terms of the contract.
Your Real Estate Agent Is Here To Help You
By working with an experienced real estate agent the home buyer can be assured they are getting good advice when it comes to the amount of the earnest money payment they should put down. If a seller pushes back and is asking for different terms or more earnest money in the purchase offer buyers should rely on their real estate agent to provide guidance and advice on what will work best and negotiate on their behalf with the seller. What is important to the seller is the ultimately terms of the contract and while earnest money is nice it should not be the only thing that they use to determine if the offer is a good one.
Final Thoughts
While not a legal requirement earnest money is strongly suggested to be part of any offer to buy a home. Most sellers expect to see some earnest money and may not consider an offer seriously unless it is offered. Home buyers should be consulting with their real estate agent to determine how much earnest money is appropriate to give for a particular home.
house
About the author
Real estate agent licensed in Ohio and Kentucky. Attorney licensed in Ohio and Michigan. Active blogger and podcaster sharing knowledge, insights and tips about real estate.
Reader insights
Be the first to share your insights about this piece.
Add your insights