Bleeding Hearts on a Budget
Learn how to give back to your community without going broke!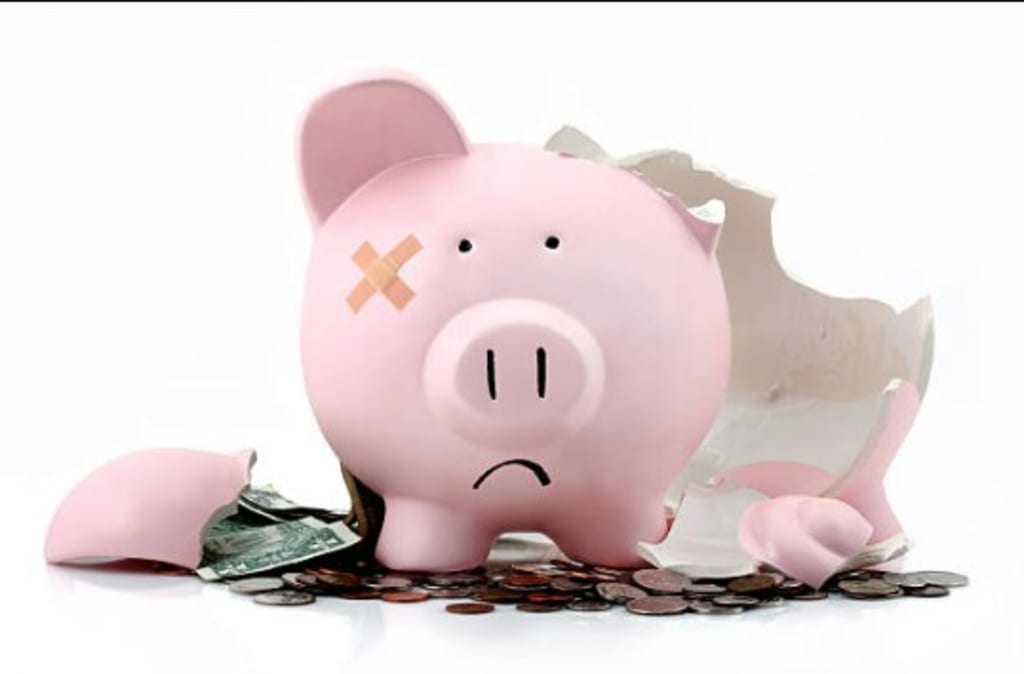 Charitable causes may break your heart, but they can also break your bank account if you aren't paying attention to how much money you're donating. Every day your Facebook news feed is overwhelmed by a sea of requests. All of them begging you, shouting at you, to donate money to a multitude of good causes, such as that sad-eyed, three-legged dog in need of surgery or that homeless veteran whose hungry stare pierced your soul as you desperately tried to avoid looking at him when you scrolled past this morning.
The urge to at least give something as low as a dollar can be tempting, but to the bleeding heart on a budget, every dollar counts. The inability to make a gift of your money to a favorite charity can leave you feeling like a Scrooge this time of year.
But you, an altruist with a generous spirit and miserly pocketbook, can find other ways to contribute to your community! Consider that many non profit organizations stand to benefit from increased manpower. They can make excellent use of individuals categorized as white collar workers since those persons typically possess much appreciated clerical skills. Even those who have worked in sales make great volunteers as they are unusually born a "people-person" who is happy to lend a sympathetic ear to others.
The creative arts as a means of charity are nothing to be sneezed at either. For example, beautiful classrooms and homes have been created by those offering up their painting expertise! Knitting and crocheting are also tremendously useful as those arts can provide a second life for plastic bags and rather indestructible sleeping mat for the homeless at the same time. Carolers are always appreciated during this season for their ability to imbue their neighbors with feelings of good cheer.
If you are reading this article and cannot sing or knit or paint, there's no need to become frustrated. Most non profits need the most valuable possession their volunteers can offer up: their time. Animal rescues need animal lovers to take the time to walk their dogs; instead of feeling guilty about that sad-eyed three-legged dog you saw earlier now you can actually interact with it!
Perhaps you are a bibliophile though and are terrified of dogs. Stop off at the library! Local libraries always need extra assistance ranging from shelving books to helping with events. Volunteers keep the whole place running smoothly. Food banks and soup kitchens in this winter season will also be in need of a helping hand. There are so many ways you can contribute to the community at large without fretting that you simply can't afford to be in the giving spirit.
You may be wondering where to start searching for the venue that can make the best use of your skills. Luckily finding an opportunity to volunteer in this day and age is very simple. One site that displays available volunteer options is volunteermatch.org. Easy to use, you can search by your area or narrow down your choices by entering specific skill sets you possess to see what is available.
There is no need to feel like Scrooge this holiday season or hang your head in shame when you walk empty-handed past a Toys For Tots collection box. Charitable organizations can use more than just your money. They can use you.
Donate your time, talents and positive attitude. These three things allow you to make a lasting impact on your community without straining your bank account. Someday you'll be able to be a secret wealthy donor or set up a college scholarship fund, but for now, give of yourself. That's the best gift anyone can ask for.
About the Creator
Welcome! I provide free book reviews for modern poets! At the end of the year, 10% of all earnings and donations will be given to a non profit organization. This year you will all be helping Lambda Literary! Thank you!
Twitter: @poetryberry
Reader insights
Be the first to share your insights about this piece.
Add your insights