Best Gifts For Farmers
Top 5 things a farmer must-have as a Gift.
Farmers or farm workers are one the most important workers today, they are important because without them we will have a hard time having high-quality food. That is why they deserve gifts. Gifts that can make them happy and are useful to them, especially in their work. In this article, I will list what are the best 5 things to gift to a farmer.
Work Shirts are one of the most common things that a farmer uses. Almost every farmworker needs a work shirt because they are designed to be used by workers that have a laborious job like farmworkers. Work shirts also protect farmers from potential harm that may cause them. A nice customized work shirt with personalized prints on them is the best gift you could give to a farmworker especially if he or she is very close to your heart like your parents. Quotes like " Proud To Be Farmer', "A Farmer Works So That The World Can Eat", and other good quotes that will inspire and make them happy. 
2. A Nice Hat
Most farmers work outdoors therefore they are more exposed to heat caused by sunlight. Farmworkers like rice farmers, dairy farmworkers, flower farmers, and other outdoor farmers are the best people to receive this gift because they are usually exposed to the sun. 
3. Bottle Opener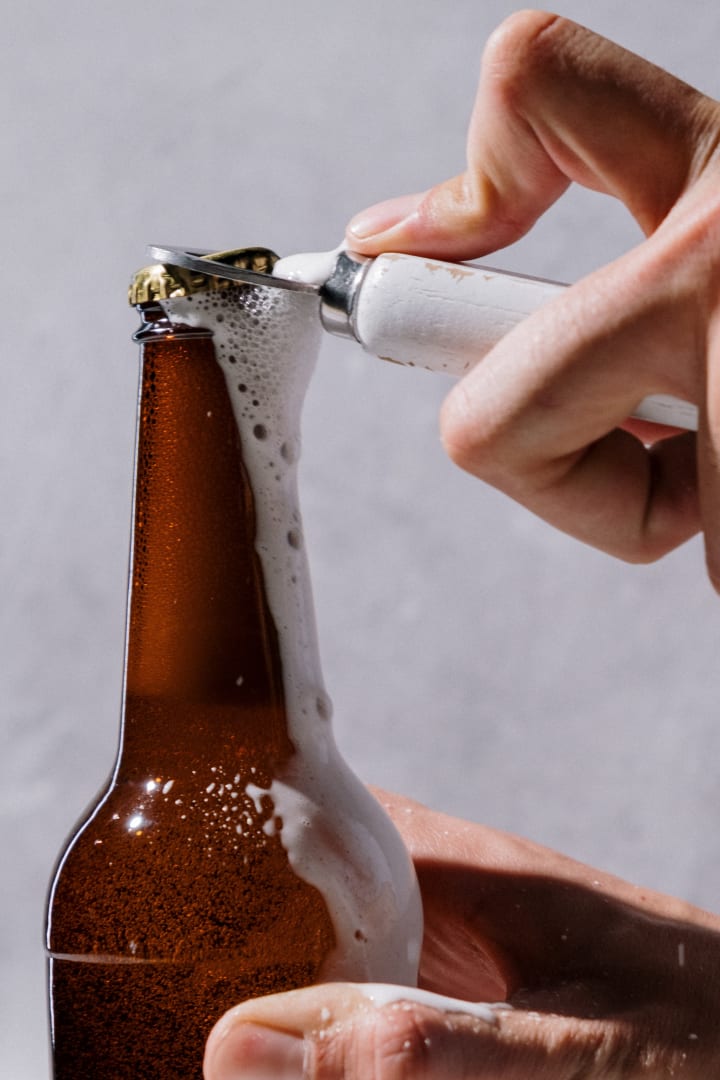 Farmers are always busy every day. What's the best thing they could do after work? Well, it's drinking an ice-cold bottle of beer. A bottle of beer is a reward for a farmer for himself although sometimes they could not contain themselves to drink more than one. Having a multi-purpose bottle opener as a gift will make them more enjoy their beer. There are a lot of bottle openers online that have multiple functions one of them is a key chain. Key chains are also very important to farmers especially if they actually drive heavy types of equipment at their work. Multi-purposed bottle openers are always used, that is why you should choose high-quality materials that are sturdy and would last a long time.
4. True Wireless Earphones/Bluetooth Speakers
Farmers like to listen to their favorite music while working or after duty while drinking their favorite beer. One of the best modern gifts that a farmworker would really appreciate is a new source of music. A nice pair of true wireless earphones (TWS) like ear pods by apple is such a nice gift for them. A nice Bluetooth speaker with a nice bass on it would also be a good gift to them. Just make sure that you choose the best, especially with waterproof, portability, long battery life, and of course, it must have good quality speakers with them.
5. Personalized Pocket Knife
A pocket knife is a good gift for farmers because they always need them. They may have a lot of them too, but why do you need to gift them if they have many? Well, most farmworkers love knives, and who does not want a personalized one especially if it is a high-quality one. Personalized items in general are the best gifts you can give to someone. You may put the name or nickname of the receiver, you may also put some quotes or bible verses on the personalized items you choose.
6. Sunglasses
Since farm workers are always exposed to sunlight, a pair of sunglasses is a good idea for a gift. Ensure that you gift them with a high-quality pair of sunglasses to take care of very carefully. Sunglasses brands like Rayban, Oakley, Gator, and Dewalt are the best sunglasses for workers. They provide eye protection to the wearer. Protection in UV Light is the most important feature the sunglass must-have. Other features of sunglass are good for farm workers too. Features like impact-resistant, anti-slip, pads, and is lightweight are the specification you must consider too. Sunglasses might be an expensive gift, but they are really worth it.
7. Jacket
This gift is best for farmworkers who are working in a cold place like New Zealand. Jackets are a good gift to farmworkers because they can use them every day. Jackets don't only protect them from cold weather,the jacket also looks good. 
8. Mud Boots
Almost all farmers are exposed to mud or any wet elements, that is why they need a pair of mud boots. A nice pair of mud boots will make farmworkers happy and thankful. A nice pair of mud boots should keep the feet of the farmer from being wet.
9. Working Gloves
Farmers always used their hands every day at work. Working gloves are always perfect for them because they always need them at their work or working at home.
10. A small vacation away from the farm
Nothing beats a vacation, especially for farmers. Farmers work hard every day and they deserve a small vacation. If you are a farm owner that has foreign employees on their farm, it is best to give them a vacation to their home country. A small getaway from work would also do.
With all these gifts you can choose from just make sure that you choose the best that comes from your heart.
Reader insights
Be the first to share your insights about this piece.
Add your insights