Best Decorative Chandeliers- The Peacock Stained Glass Lamp
Choose Decorative Chandeliers For Home Decoration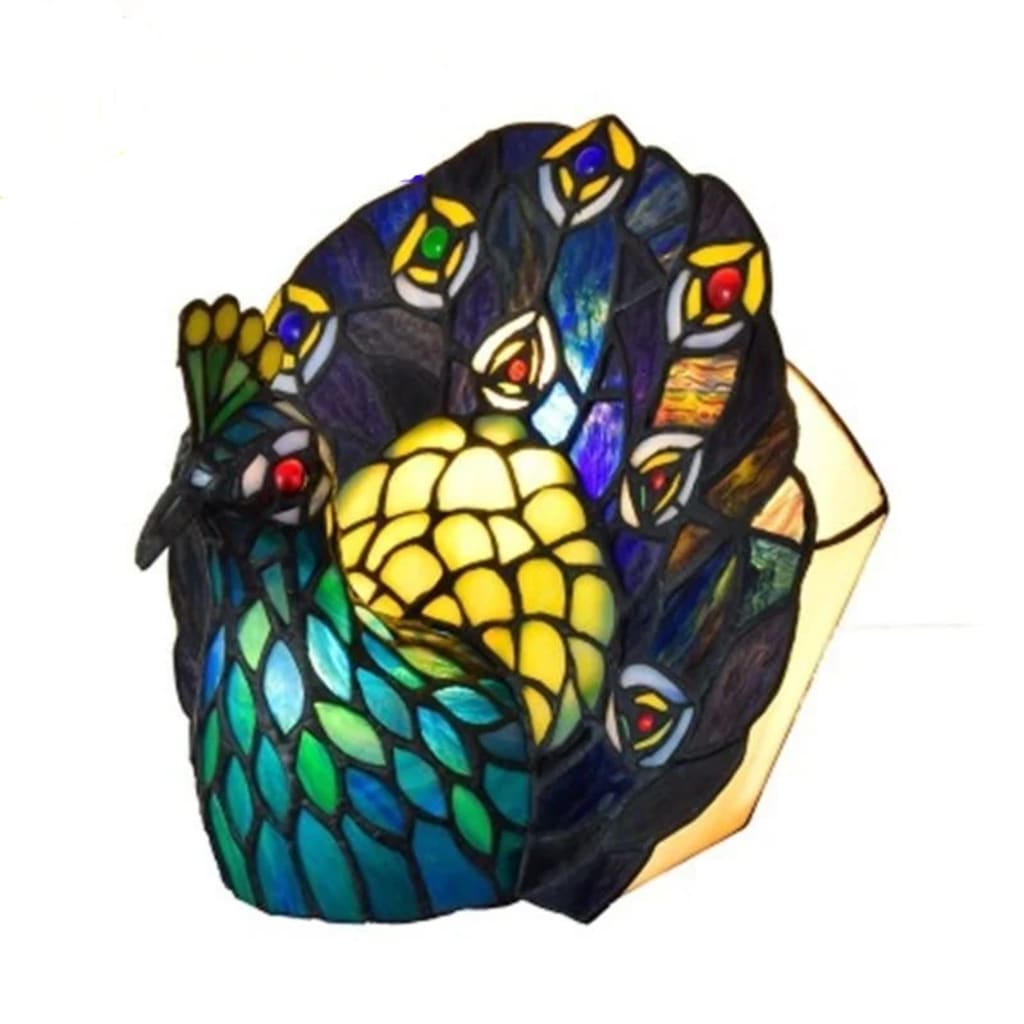 Peacock Stained Glass Lamp
Are you thinking of buying a chandelier for your home? We understand that, you really want your room to look some different and want to have a royal feeling. You are at the right place, we will help you understand every little detail that is necessary to consider while buying a chandelier. Follow the post carefully because we will explain to you what a chandelier is, the difference between a chandelier and a hanging light. This website will guide you and also help you with some additional information you were always looking for.
Here we will provide you with the detail over best decorative chandeliers. You can always choose any of them as per your choice and according to your room color.
What is Chandelier?
A chandelier is a piece of artwork that generally hangs from the ceiling and aims at holding candles or lights to brighten the room from the top. It aims at giving the room a subtle glow along with an elegant look. In modern days, because of fire safety, candles are used no more and in turn, soft lights are used to imitate the candlelight glow in a room. There are various types of chandeliers, available in the market all over the world. Crystals, glass, Tiffany, candle, drum, neoclassical, and industrial.
Difference
Did we confuse you between a chandelier and a hanging light? Let us explain the main dissimilarity between the two.
A chandelier has a branch like a system that contains multiple nightstands hanging from the ceiling.
A hanging light has one or two chains or a cord that holds the light at the end. It does not have any stem-like features. It simply hangs from the ceiling.
Best Decorative Chandeliers- Peacock Stained
When we talk about chandeliers, does something boring come to mind? No, we think of something artistic, elegant, colorful, and royal. For centuries the peacock's feather has inspired artists to capture the beautiful color-combinations found on its feather and we have to agree, they have succeeded. In these modern days, we cannot incorporate the royal peacock stained glass lamp, but we can incorporate it if the glass lamp has maintained its aesthetics and as well can be set up in a contemporary house. There are enough reasons for the peacock stained glass lamp to be one of the best decorative chandeliers.
What Style of Peacock Stained Glass Lamp Should You Choose?
The style you choose should depend on the type of room decoration you have. As from the royalty of the term, it can be understood that peacock stained lamps are going to be ornate enough, now the question is, "how much do you want?".
If you have a minimalist room decoration, we would suggest you go for the ornamental lamp if it goes with the room colors. The lamps will bring out their beauty only when the room is all colored in white.
Room colored in white and within it, if you use peacock stained glass lamp, you can't even imagine how colorful it will look. Really a beautiful lamp it is. It can make anyone amazed.
If you have a gorgeous room setting, something Royal, it would be better to go for a lamp that is royal too and that is a decorative chandelier.
Endnote
Your room decor is the only proof of the aesthetics you carry, therefore choosing the best decorative chandeliers is essential. Royal taste of you, will surely suggest you to buy peacock stained glass lamp. Listen to your heart. We have already provided you the detail over the ornamental lamps. These lamps really make the environment look amusing. You can always go for the best you choose from.
If you think we were helpful or you have any other fun ideas for incorporating peacock stained glass lamp in your room, please mention that in the comment section.