Be aware of your surroundings…
Collaboration of @itsgigirobinson x Sabre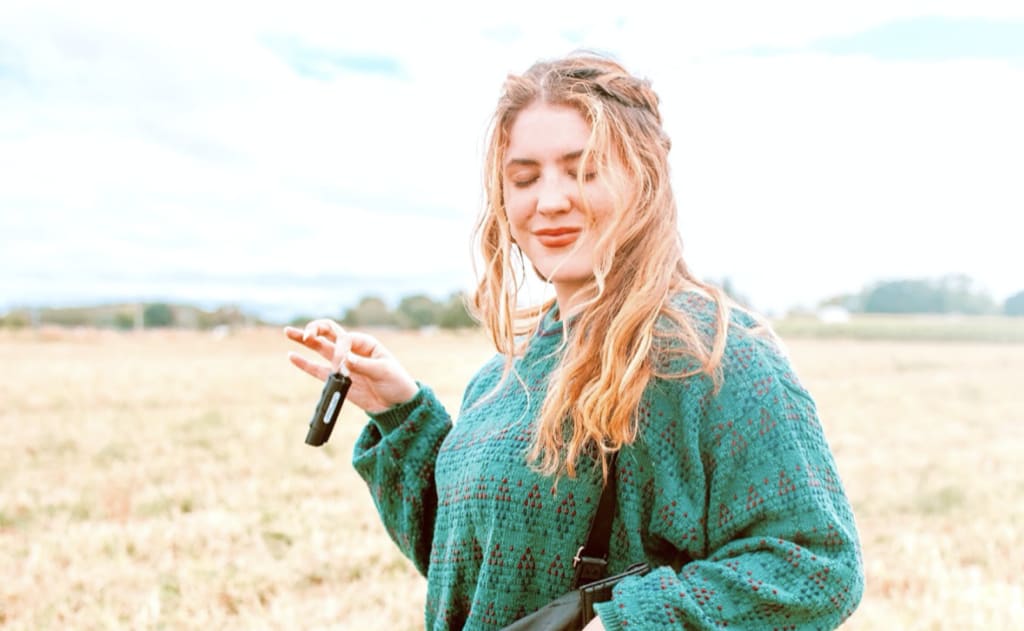 Be aware of your surroundings…
I have grown up in New York City which has made me hyper aware of my surroundings. It is so important to always have a safety plan wherever you are going out. Whether it is a walk around the neighborhood, a night out, or even going to get groceries, you can NEVER be too prepared. Being safe means that you are being smart, making sure that if there is a time where you need to protect yourself that you know how.
Having roots in two of the most metropolitan, biggest cities in the world, New York City and Downtown Los Angeles, I have always been on high alert. It can get exhausting not knowing what crazy things could happen to you while doing everyday things…. Oh the luxury of being a woman! Although you may seem safe, there is never a guarantee that you will always be safe which is why I am such an advocate for being hyper aware and having means to protect yourself if you happen to need it.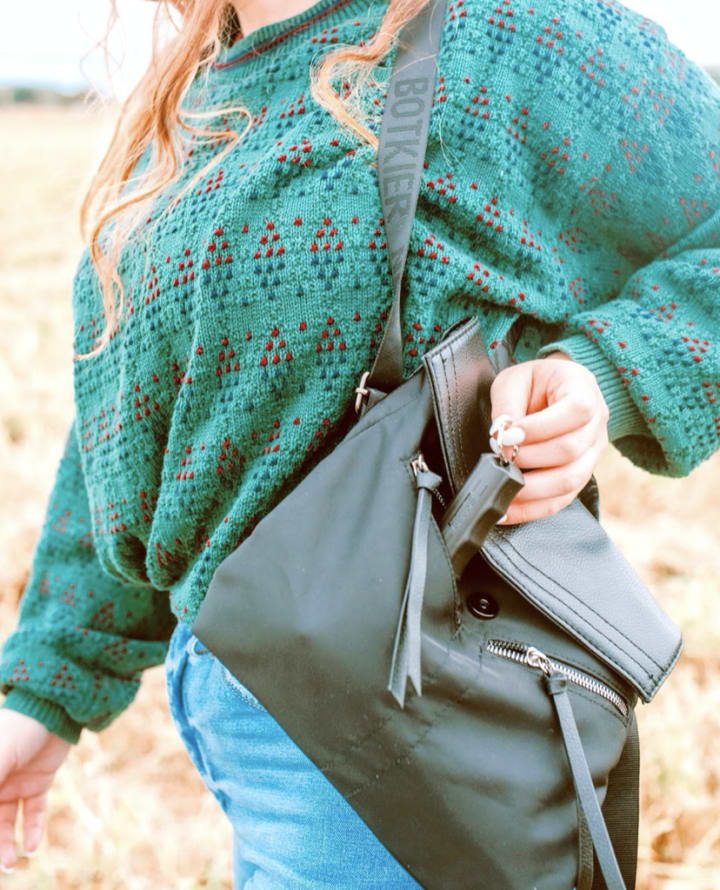 Recently, I started carrying a SABRE pepper spray with me so that I feel safe and more protected at all times. Personal safety is just that. it's personal for everyone, and hopefully can make you feel more confident while on your own too! The one that I use has a safety lock, longer range and is safer if you ever have to use it in doors. It also has about 5x more bursts than other pepper sprays on the market, so you can always count on it if you need to. I hadn't carried a pepper spray prior to working with SABRE, but the packaging comes with a step by step breakdown about how to use it and they even have practice pepper sprays (with no pepper spray in it) that you can use as practice, should you have to use it in real life. The goal here is not to scare everyone into thinking they will always be in a situation where they would need to use it, but it is just important to give yourself some peace of mind and confidence that you have this tool to protect you at all times!
#SabreSafety #SabreSafe #InfluenceHerCollective
You can find the product here from SABRE Safety:
Ideal for college students, Finger Grip for enhanced control.
Pepper spray is a smart insurance policy to carry with you to deter potential attacks. If you've never used it, you want to be confident you can deploy it rapidly and effectively if someday you have to. Defending yourself against an attacker for the first time isn't the ideal way to learn. That's why SABRE practice spray is a good idea. This practice pepper spray contains no pepper irritant and is safe to use. This educational product comes complete with a training video and target so you will be fully prepared should you ever need to use real pepper spray.
Our SABRE Red pepper gel (runner edition) is specially designed for active people, including joggers, runners, athletes and anyone with a busy lifestyle. This high-performance pepper gel packs a lot of power and unlike standard pepper sprays, can be used at a distance of 12 feet with little to no wind blowback. It only affects your target. The attached, adjustable hand strap makes this pepper spray convenient when you're running or traveling light. With our pepper spray for runners, you can enjoy police-level protection when you're alone for greater peace of mind. Choose from the black SABRE Red runner pepper gel or the stylish pink runner pepper spray gel.
Dorm/Apartment Alarm Kit (x40)
The Dorm / Apartment Alarm Kit is an affordable and practical solution to help keep college students and their belongings safe.
It's a great solution as a room alarm for dorm rooms, apartments and shared households. The kit includes a door stop alarm, door/window alarm and mini personal alarm. The door stop alarm can also be used away from home for added security while traveling.
Installing apartment alarms may not be possible for renters and college students in dorms or shared apartments. Our dorm/apartment alarm kit is an easy and highly effective alternative. Door alarms for apartments or homes don't have to be expensive or difficult to install. This apartment door alarm and personal security kit will help keep you safe and protected.
Xoxo,
Gigi