Amazing Outdoor Improvements to Increase Your Home's Value!
We all build a home dreaming of happy times in it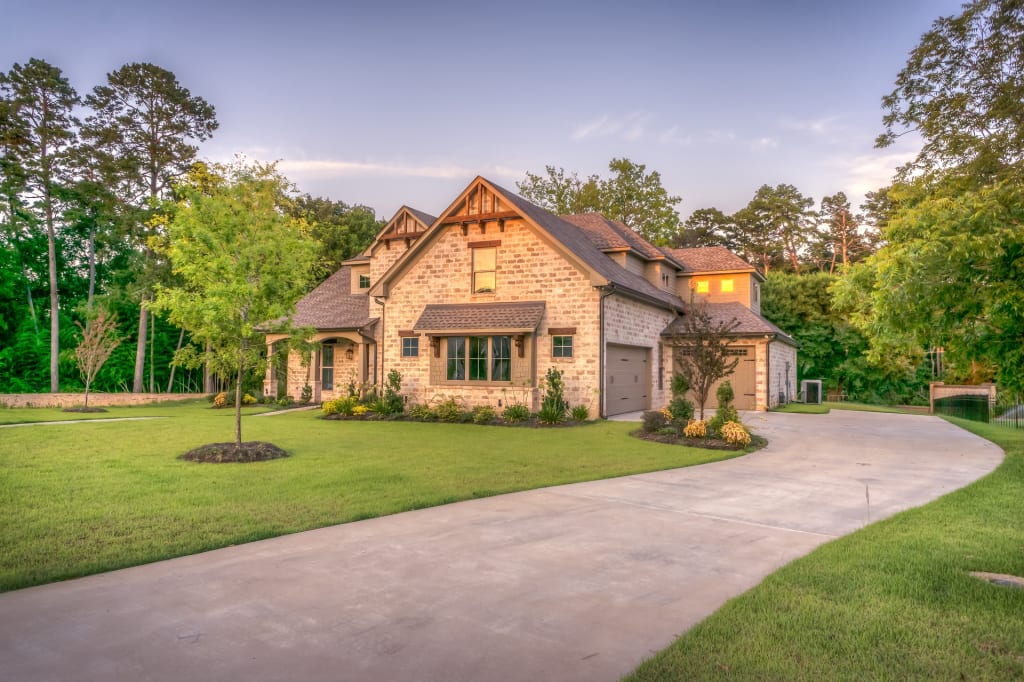 We all build a home dreaming of happy times in it— moving ahead in life, starting a family, aging with grace et al! But often, circumstances may make us opt to leave the place—either to move to a better one, or upsize or downsize the home, relocate to a new city altogether, marriage or divorce, so on and so forth. That's why when building a new home, or renovating it, it's always wise to consider those factors which can improve your home's value if you ever decide to put it in the market.
We all give in a lot of thought to our indoor decor and facilities. Little do we think that curb appeal could also make or break a deal in the real estate sphere! It need not be very elaborate or expensive. A little strategic touch here and there can make a huge difference. Not only will these additions provide you with luxurious lifestyle while you're staying on the property, but also increase the monetary value of your place.
These improvements can add a lot of value to your home!
Did you know, almost 51 percent of the buyers check the outdoor living space before buying a property? The outdoor space is an extension of your home—you should be able to seamlessly enjoy both the indoor and outdoor spaces. No one likes to indulge in a lot of work once they buy a property. Decking in Melbourne or building a carport or planning an aesthetic landscape around your home are basic steps that can improve your home's saleability.
Landscaping
A garden in your property adds to the beauty of the place, has some amazing eco friendly benefits and also provides great space to spend some leisurely time. You have the liberty to make your garden as high or low maintenance as you want. If you have a green thumb and enjoy gardening, you can invest time and enjoy feeling rejuvenated. If not, you may opt for a low key one—but the touch of green even them would add a feel of oasis in the concrete jungle. If you have kids, you may consider a play-zone with playground equipment like swings, slides, seesaws etc.
Wooden deck
A wooden deck is an outstretched area connected to the house, mostly a little above the ground. It gives an extra space to utilise. You could prep it up to be your party and barbeque zones, your lounging space, romantic dining area, and much more.
Adding a pergola
Pergolas add a sweet charm to your home and also allow you to enjoy the outdoors without getting scorched in the sun or drenched in the rains. It is the perfect spot for those summer soirees or picnics in spring. You can appoint excellent pergola builders in Melbourne like Conventional Carports who provide various outdoor solutions for your homes including amazing pergolas, decks, carports, etc. They have expert workers and use the best equipment, thereby ensuring perfect look, finish, design and style.
Freshen up your home's exterior
The exterior provides the first glimpse to your property. Naturally you cannot afford to make it look dilapidated. Something as simple as a fresh coat of paint, new trims around windows, a fencing to highlight the front entrance, a nice chandelier above the front door, an attractive doormat that's welcoming and functional—such bits and pieces are enough to perk up the exterior of your home. Make sure you repair anything that is broken—shingles, moulding, fencing—be it anything.
Install a Fireplace
Fire pits or fireplaces are quite an attraction! Warmth is what makes a house a home. Fireplaces provide just that! Add a warm glow to your outdoor living or entertainment with a fireplace. Imagine spending those cold autumn winters out on your patio with the fire glowing in the pit with a glass of wine and your favourite book or music or person as company—bliss, isn't it?
Carports
A carport is a basic parking space for your car that covers the least area and costs even less than a garage. It ensures functionality in a compact way. Not to forget the added benefits of protecting your car as well. It can also be used for other purposes like hosting outdoor parties, lounging and relaxing, etc. But this surely adds to the value of your property.
These are some of the additions which can pump up your property's value considerably, apart from giving you extra benefits of luxurious living while you're still occupying it! Apart from these, depending on the area your home is in, you may also consider installing a swimming pool. But only if you are sure you can maintain it well, provide safety features, and also have adequate yard space left after installing the pool.