All you need to know on the Different Types of Loft Insulation
Loft Insulation Type
loft insulation UK
Which loft insulation should I choose?
With so many varieties present in the market, it is quite natural for you to get confused. Being a first-time shopper, you need to first research the different types of insulation available. Also, get to know their advantages & disadvantages, costs involved, and the installation process. Taking the help of the industry experts can help make the right choice based on your requirements and budget.
Why install insulation in your home?
If you live in an uninsulated house, about a quarter of your heat goes out through the roof. But there is a simple way to remedy this: add loft insulation or blown attic insulation to hold that heat in during the winter. With fuel prices reaching record highs, you don't want to buy one drop more than you need, and minimizing your need for heating fuel is what loft insulation is all about. There are many options for loft insulation UK, and this is the most important thing to where you live and other qualifying factors if you are eligible for a government grant for installing insulation or substantial tax credits for doing so.
Doing so helps cut down your home's annual energy bills by approximately £315 while keeping your rooms cozy and warm. You need to identify the amount to pay to get your loft insulated as well as the duration it will take for pay itself. Discussing with the experts can help you to know the loft insulation savings and costs.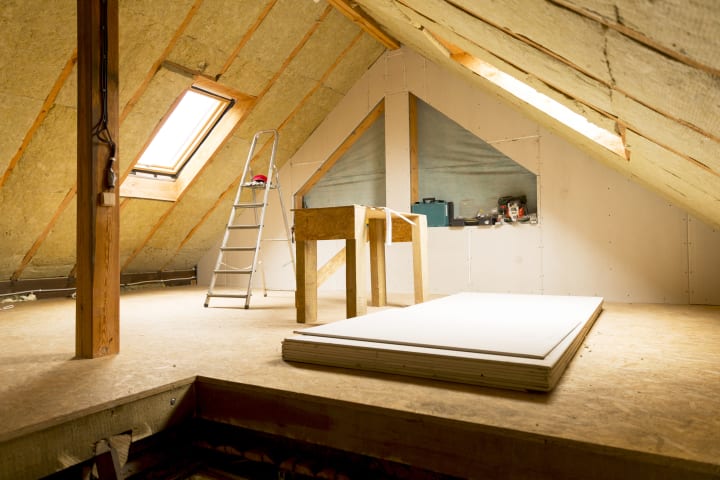 Types
Doing some research on the web will throw different options concerning loft insulation materials.
• Blanket or quilt insulation: Sheep's wool is undoubtedly an expensive insulation option to avail. Blanket rolls can be quite bulky so as to fit around obstructions or small spaces.
• Brown-fiber loft insulation: This type of insulation is rather blown within gaps in-between joists. Although easy to install, they are better done by experienced professionals. There are present greener insulation options that include recycled wool or paper. These are just ideal to be used to insulate those difficult to access areas. It is also convenient and light to cut and handle. However, when compared to other loft insulation costs and types available in the market, these are more expensive. Moreover, they are not recommended to insulate draughty lofts.
• Batt / blanket loft insulation: It is considered to be a commonly availed insulation type. They are found in foil-backed felt rolls, mineral fiber, glass, or rick. You may install it on your own without professional assistance. A few brands may use sheep's wool or recycled glass. It can insulate accessible spaces like exposed wall cavities. However, some materials might irritate the skin, thus requiring you to wear appropriate protection.
• Sheet insulation: It is designed to insulate the roof's sloping sides and is available in firm board forms. A few are also found with decorative, moisture-resistant, fire-resistant covering. They may be precut ordered to specific sizes but at extra cost. A few greener sheet options include wood, straw, or corkboard. Plasterboard can be used for covering purposes to derive an attractive finish. They are the best to insulate loft conversions. A few boards offer their own attachment system. It provides a high insulating value/unit thickness. However, it can be a bit expensive. Energy is often used in large amounts during the production of synthetic sheet materials.
• Loose-fill insulation: It is created from different types of lightweight or granular materials like cellulose fiber, mineral wool, or cork granules. The greener types include recycled newspapers. It is found useful to top existing insulation, especially in the attic area. It can fit easily around obstructions and between irregular spaced joists. During its installation, it is necessary to wear protective clothing and use safety equipment. In draughty lofts, it is prone to get loose.
Hence, being well-informed can help you make the right decisions.
About the Creator
The Spray Foam Comparison Quotes site is the best Quotes Comparison site for spray foam insulation in UK's, for top contractors. Spray Foam Insulation Cost in the UK can vary depending on several factors.
Reader insights
Be the first to share your insights about this piece.
Add your insights