All You Need to Know About Buying a Trunk Box Online
How do you pick which trunk box to buy? Here's all you need to know about choosing trunk boxes on the internet.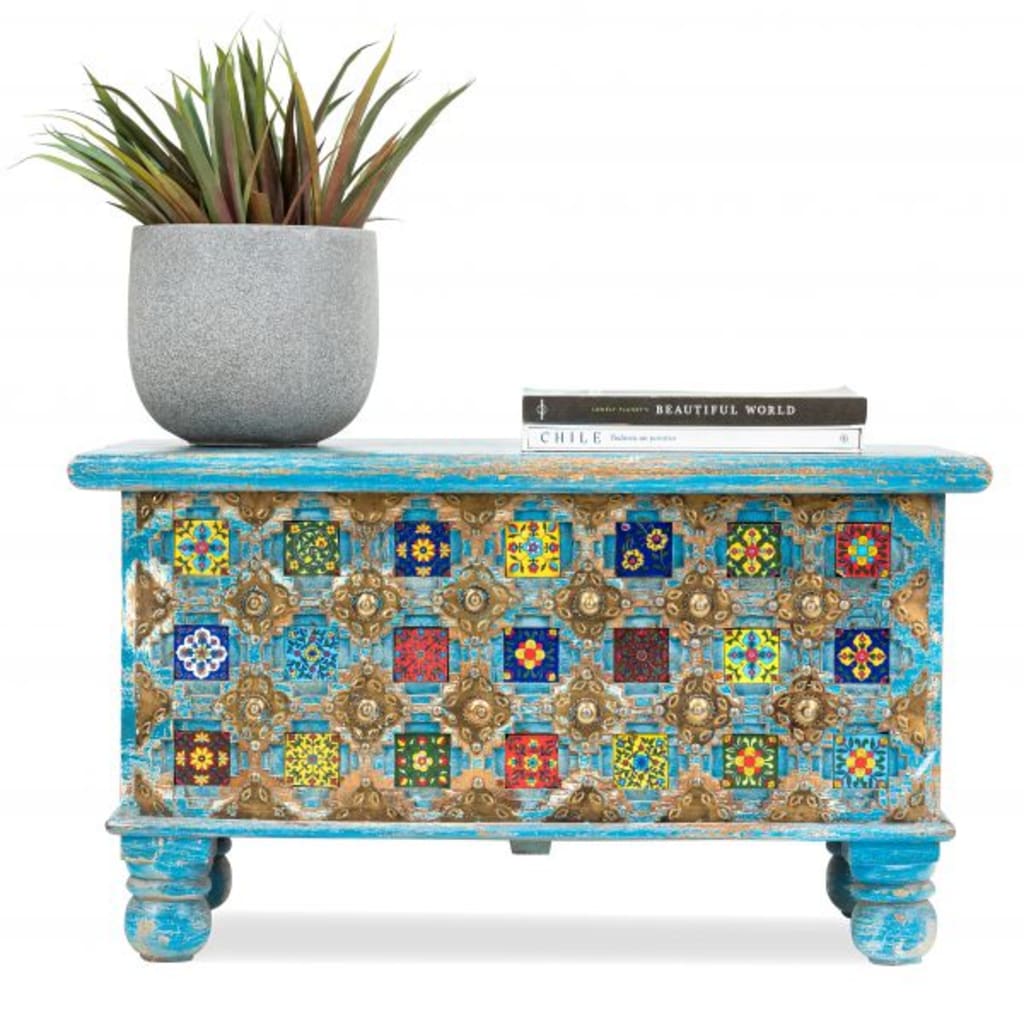 Trunk Box Online
From the earliest days, humans have furnished their dwellings with the items they needed to survive and over the centuries the wooden chest, storage boxes and trunks have become the most common piece of furniture found in the home. Over time the simple storage chest has evolved into different styles and been modified for different uses: wooden boxes, storage chests, tool chests, treasure chests, blanket boxes and steamer trunks. Wooden chests and trunks have become the most useful, and most versatile piece in furniture's history.
You've got to store things away to keep them safe, and at the same time, you want the stuff to be kept out of your way. Many people get to such a point in no time where they want to de-clutter their house. Well, a storage trunk comes in handy when trying to deal with such a situation. These storage trunks can contain lots of items that you need, but also want to tuck away somewhere. And you can access these items whenever you want to.
Now with the ease of the internet, you can buy beautiful and multi-functional trunk box online and get them delivered straight to your home. But how do you pick which trunk box to buy? Here's all you need to know about choosing trunk boxes on the internet.
Types of Trunk Boxes
Wooden chest or trunks add an antique look to your living space. There's something a little mystical about wooden trunks. Maybe it's because they can have secrets locked away inside, or it's because they were once used as luggage to travel to distant and exotic lands. Whatever the case, wooden trunks are both attractive and practical – doing double duty as a beautiful piece of furniture and as storage.
The internet can blow you away with the variety of beautifully hand-painted rustic trunks available. These are essentially galvanized metal trunks which come in a host of sizes. Galvanization or galvanizing is the process of applying a protective zinc coating to steel or iron, to prevent rusting. Galvanized trunks are made using durable materials that serve to ensure that the trunks will remain in good condition for years together. These galvanized trunks are now hand-painted in bright colours to add a vintage look to your room.
Why don't you make your storage trunk a part of your living room? This idea is best for those who want to make the most use of their space. You can find some amazing wooden trunks online that can be doubled as chic coffee tables or bedside tables. A vintage trunk coffee table is also an option if you wish to go the extra mile as far as aesthetics are concerned. You can even use these trunks as stools or benches in one corner of your room to make a nice quiet space.
Storage trunks are great, but some of them are too heavy to be able to move around reliably. It can be a bit inconvenient if you want to be able to move it around from room to room. Luckily, there is no reason for you to try to pick up a storage trunk and injure your back in the process. You can simply seek out a rolling storage trunk and make things significantly easier on yourself. If you want your storage trunk to be flexible, a rollable storage trunk is best for you.
You will also find many different types of wicker storage trunks on the market. Wicker furniture has a unique appeal that many enjoy putting on display in their homes. If you have other types of wicker furniture in your house already, then this wicker storage trunk is going to fit right in. This is another good way to add some storage space to your home for various items while fitting in with the décor theme that you are going for. You can find wicker trunks in a variety of colours. These are lightweight and can be easily moved from one place to another. You can put in bedding, kids' toys or anything light in these boxes.
How to Pick Your Storage Trunk?
Size: First decide the size of storage trunk you want. Do you want a large and heavy trunk that sits in one corner of your room? Or do you want a small one which can be easily moved around?
Single or Multi-Purpose: You need to decide whether you want your trunk to remain as a storage unit or double up as a piece of furniture.
Material: A wooden trunk, a metal trunk or a wicker basket? Which material will suit your décor? You have a variety of choices available on the internet to choose from.
You can buy these trunk boxes to increase storage without compromising on the aesthetics of your home.

Alisha Hill
Alisha Hill is working as a freelance writer cum blogger. She kept an close eyes on the latest software trends and loves to share her thought to the world. Her article has been published on many well-known publication across the world.
See all posts by Alisha Hill →