African Table Setting Ideas for a Summer Dinner Party
It's finally summer and we are able to gather in small groups outdoors for (socially distant) entertaining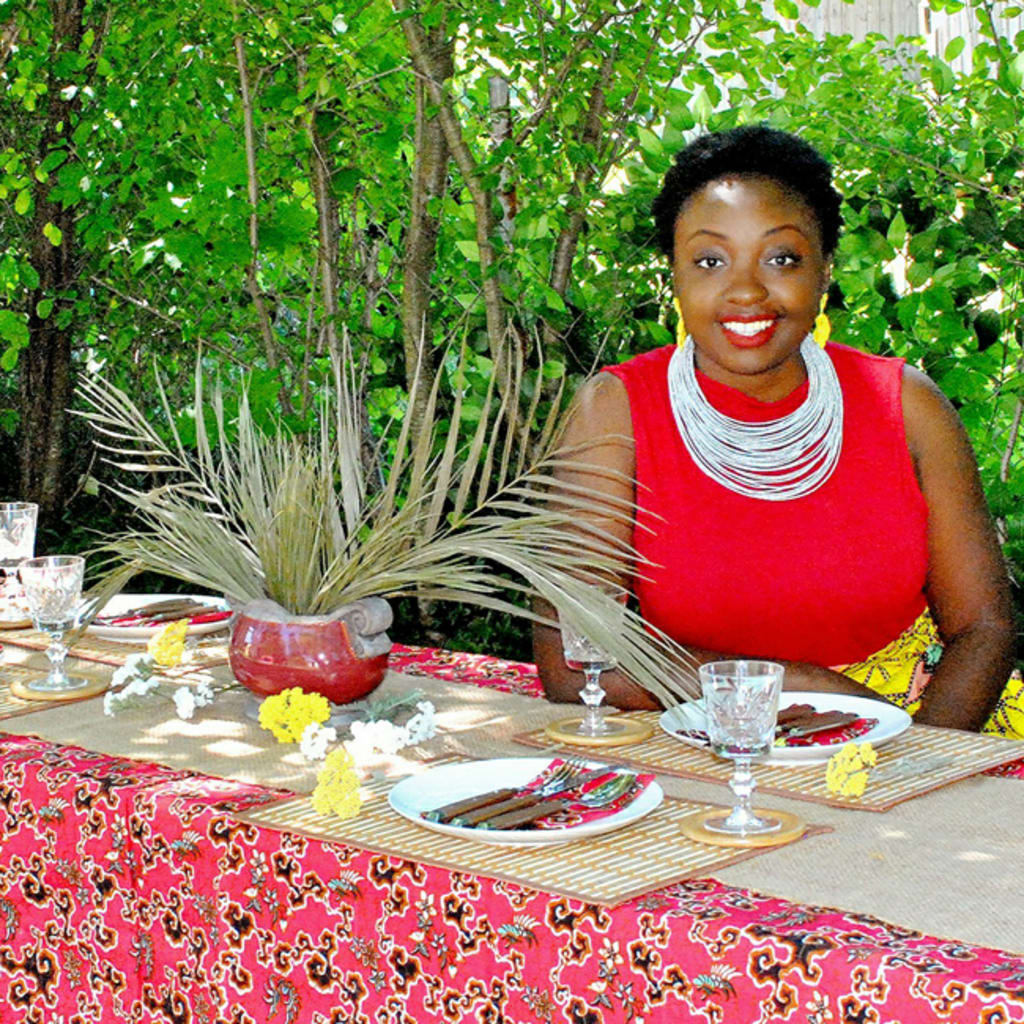 It's finally summer and we are able to gather in small groups outdoors for (socially distant) entertaining. You might want to enjoy quality time with your friends and have a good conversation over tasty meals. Here are some tips and ideas for setting the perfect African table. You can host outdoor gatherings casually or elegantly. Either a buffet or a sit-down meal can be arranged. Plated meals and full table settings are also available. We are going to show you how to make your summer dinner memorable. It will be elegant, but not overly formal or strict.
Locate the perfect table
When it comes to entertaining, the location of your table is a key piece of the puzzle. You should look around your backyard and park to find the perfect spot. Consider the time of day and the amount of sun to determine where you place your table. If the sun is shining down hard in other places, then you may want to place the table under a tree. Consider getting an umbrella if there aren't any trees in your yard. All you want is for your guests to be comfortable and not too exposed to the sun.
Choose a tablecloth or tablerunner made of wax print
The tablecloth can make or break your entire table setting. You need to be cautious about what fabric you choose, from its colours to its texture. Cotton is lightweight, breathable, and easy to work with. You can choose from a variety of wax-print fabrics that will fit your chosen colour scheme. To balance out the look, you can use a simple layer of a tablerunner in a solid color if the colours are too bright.
Add some flowers to your experience.
Thanks to HelloGorgeousFlowers, I was able to source an arrangement of dry flowers and plants for this table setting. We wanted a rustic outdoor look so we avoided too many flowers with clashing colours, as the tablecloth had a bold print. The centerpiece was kept simple and inviting, with a touch of yellow at each place setting. Flowers can quickly take an African table setting from zero to 100 when done correctly. To kick things up a bit when it comes to setting the table, contact your local florist. Be sure to discuss the theme, colors, number of places settings, budget, and delivery options.
Get a rustic look with wooden accessories
African table settings are well-known for their rustic look. This is often achieved by using a lot wood and wooden accessories. This is what I used in this setting: bamboo fiber placemats and wooden coasters, paired with matching cutlery. You don't have to use this method if you don't like it. However, if you do, experiment with it and have fun. You can also use small wooden accessories like carved animals, woven bags and other natural items to make your guests feel extra special. You can place them wherever you want them to be, or use them as a centerpiece depending on their size.
Make some of your favorite African dishes
Without the food, there is no table complete. After all, it is a sit-down dinner. There are many interesting developments in the African and African American culinary scene. You can find inspiration from many places. The Netflix four-part docuseries High On the Hog: How African American Cooking Transformed America , which was named after Dr. Jessica B Harris' book High on the Hippo: How African American Cooking Transformed America , is powerful because it shows the contribution of Black Americans to American food. This series will give you some ideas for recipes to share with your guests, which could spark great conversations at the dinner table.
Choose classic, timeless tableware or go for playful
There are no set rules when it comes to tableware. For a timeless, classic look with white ceramic dishes, you can also choose to use a variety of textures and colours for dramatic effect. The same goes for the cutlery and drinking glasses. Keep your guests in your mind as you design your African tablescape. They will be amazed at the creativity and artistic talent you have put into creating the perfect summer party.
food
About the author
Reader insights
Be the first to share your insights about this piece.
Add your insights