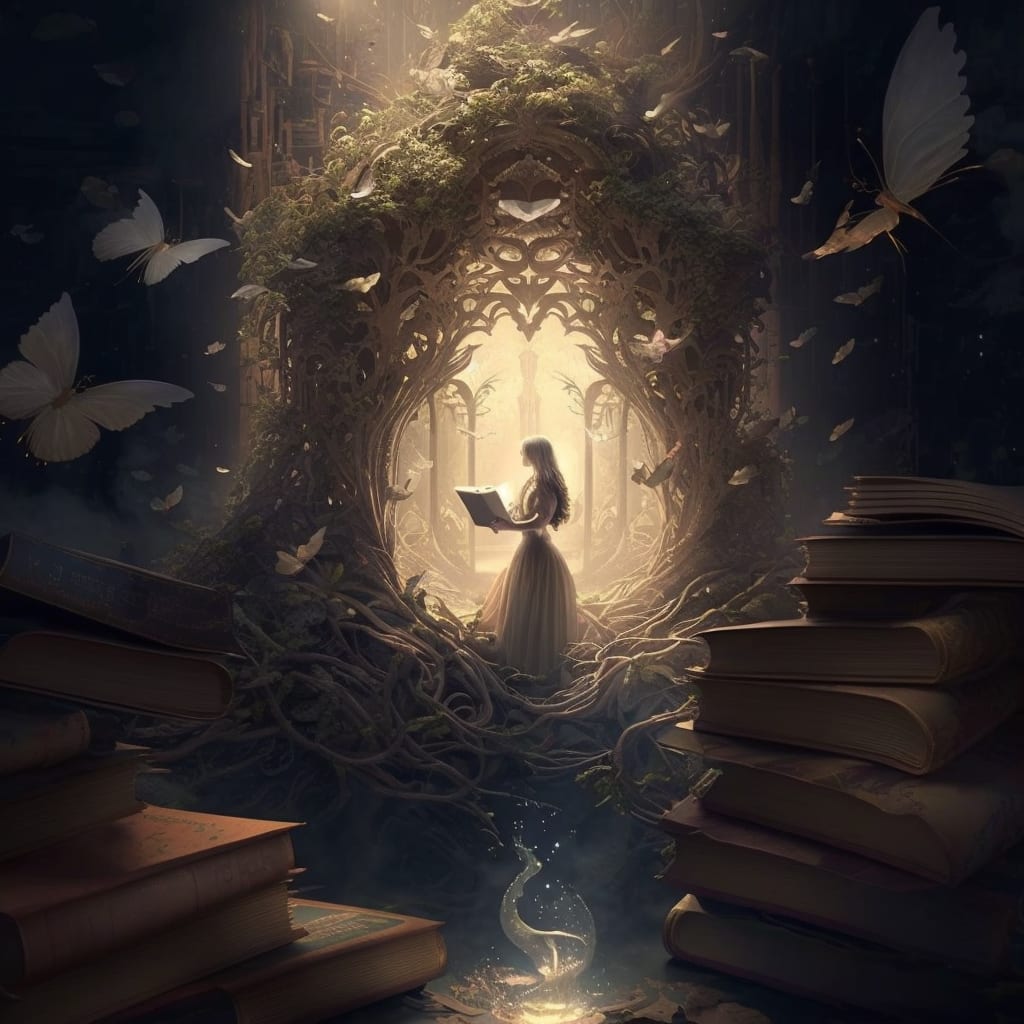 Courtesy of Midjourney
Disclaimer: All opinions in this review are my own. I also paid for all services out of pocket and have no affiliations with NowNovel.
I am not the best at organization. My ideas are scattered among by OneNote, Evernote, Word, and a now defunct Charahub. There are entire lost civilizations in my e-mails and stories lost among old tumblr accounts. I am also an aspiring novelist and in the last few years, I have tried to better organize myself in order to finally complete that famed debut novel. However, I also know that if I am hyperorganized, I will become overwhelmed and give up long before the first word.
So, I decided to invest in myself and try out NowNovel, to see if I could finally get past the brainstorming stage I have been stranded at for the past decade.
What is NowNovel?
NowNovel is an online resource that helps your write a book with help from writing coaches, story outlining tools, and your Now Novel peers. They also offer editing services at a quoted rate. I have yet to use the editing sources or writing coaches, so the focus of my review will be on the story outlining tools.
You can find NowNovel here. An account is required to utilize any of the resources, but it does give you a good preview of the pages prior to creating an account. There are different service tiers. I have used both the free service and the lifetime service.
Free Service:
Let's start with the positive aspect of the free service. It is a great way to test if you actually want to invest in NowNovel. The free service gives limited access to the storyboard/outlining tools and nothing else. You are able to create a central idea for your novel and one character.
The character creation section was what convinced me to test out the rest of the product. The section asks simple but insightful questions that will help you understand how your character connects with your future plot.
As I could not sample the other sections, I had to take a leap of faith and hope I enjoyed the rest of the sections just as much. Thankfully I did.
Lifetime Service:
The lifetime service is a one-time fee of $50. With the lifetime service, you receive unlimited access to story planning tools, a scene builder tool, and worldbuilder tool. There are also webinars and an ability to submit critique requests. I have not gotten much use out of the scene builder and worldbuilder tools (again, not a fan of too much planning), but they seem useful for those who do enjoy that extensive level of planning.
My favorite aspect of the service is the storybuilder tool. The brainstorming aspects really helped me cultivate my idea. I can see myself using the service in the future for other stories, especially because the layout is so accessible. However, while the lifetime service offer is a bargain, it is sometimes hard to find (as it is the cheapest option outside of the free service).
Webinars:
As stated in the previous section, webinars are included in the lifetime service. I haven't had much of a chance to use this benefit, as the sessions are all during my normal work hours. Still, I found time to at least attend one.
I went to "Designing Your Career". The speaker was based in South Africa. While it was 6:00pm there, it was 10:00 AM in Texas where I was based. Because it was during the work day, I could only attend the first forty-five minutes. The speaker adressed me by name and actually conversed with me. She gave a lot of great information about traditional vs indie publishing. I wish I could have stayed until the end for the Q&A portion.
Conclusion:
I would recommend the service, but prior to making the commitment, do suggest you play with the free service.
Overall Ratings:
Free Service: 5/10
Lifetime Service: 9/10
Find the lifetime offer here.
Here is a list of all the pricing options and different services.
Reader insights
Be the first to share your insights about this piece.
Add your insights