A move to the country:
Mean streets to green fields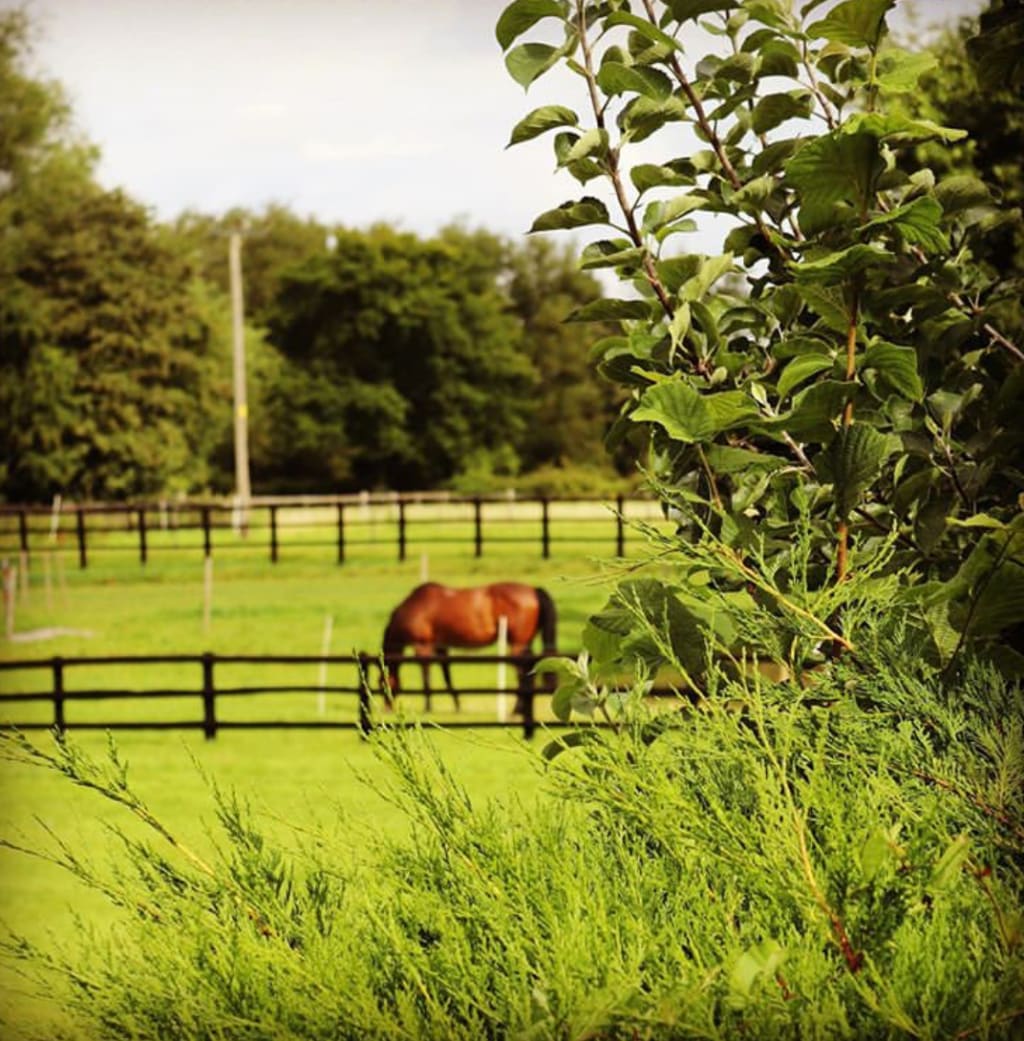 All image by Jonesyinc - available via Shutterstock/Adobe/Getty iStock
We'd been thinking about moving out of the city for a while, my current role allows me some freedom about where we end up - as long as I'm south of the city.
We pondered and dragged our heels, nothing really making it urgent as we'd sold up and were living in a property rented from friends.
A terrace in Salford, attic converted into a bedroom, 3 room basement - effectively a 4 floor townhouse with loads of space for 2 gays and a cat to fill with all sorts of wonderful stuff!
What started as maybe a 6 month let turned into 3 years. We were initially convinced it was a short term thing. We'd sort ourselves out and find a forever rental somewhere lovely, commutable but remote enough for peace and quiet. But as always, time slipped away, we got into a routine, grew into our space (i.e. bought more stuff) and got on with life.
Then Covid-19 hit.
We were ok at first, my employer asked us to work from home. The footprint of that house was massive, so no real problem either working from the spare room or dining room without causing much inconvenience.
Obviously, no one wants an audience when either taking part in team calls or delivering training online - its weird to see the one side of a training session without seeing the reactions of the audience! But we found a system that worked.
Again, we found a rhythm that worked for us - I had no commute, so used the time to start building my online business (ready to fund retirement) and then logged in for work and did my day, using lunch to go for the prescribed hours exercise.
This consisted of a walk round Media City in Salford, camera in hand, and we soon worked out a few routes and knew the time it took, so if I was busy, we could still do a short walk and get some fresh air or if I could manage it, do the full hour.
Lockdown didn't seem so bad. Having worked from home for 4 years in a previous role, I soon settled back into it, learnt the new technology we used for remote delivery and meetings, knew the score about video calls (smart top, pyjama bottoms) and we just got on with it.
Until the bomb dropped. As if a global pandemic isn't bad enough, our landlord rang from Ireland to let us know they needed to sell the property.
We'd kind of expected something, 3 years is a long time and they showed no signs of coming back so at some point we figured they'd sell - especially as house prices were increasing in the area, thanks to Media City and the influx of the TV types from ITV and BBC.
And so the hunt began. Being complete newbies to this formal rental lark - our previous landlord had been a friend of sorts so it was all a little informal. But now we were in the land of references, bank details, holding deposits and pet friendly rentals! What a learning curve!
We registered with every agency there is, we looked at maps and deliberated over optimum commuting time, who accepted cats, had parking for 2 cars, could accommodate our furniture and other goodies accumulated over 25 years together.....quite a list.
We booked to look over quite a few, but always seem to miss out as they went so fast! The other contributing factor was, of course, money. Rentals from a friend aren't really market value. Especially when they come with some DIY and decorating issues which we agreed to fix ourselves. So it was a wake up call to suddenly see what our income could get us, and what the compromise might have to be? 3 bed versus 2 bed? 1 parking space plus on road parking somewhere? The cat was obviously non-negotiable!
As we looked, we did really see what we wanted versus what we needed. We could make do with 2 beds, didn't need a basement, parking was needed but we might be flexible.
And then we found it - out of our price range, slightly longer commute than we'd thought but as soon as we arrived and sat in the car waiting for the agent, we knew!
Tiny, 2 bed cottage, ceilings I could touch without stretching (and I'm only 5'10"), log burner, large sunny front garden, holly and hawthorn hedges, small but perfect kitchen, bathroom downstairs (but years of renting in France had made us used to odd configurations, so no deal breaker!). 2 decent bedrooms upstairs and the clincher? A large paved courtyard - perfect for our movable garden, and crying out for a makeover into an outdoor room, extending the cottage and making me agree on the spot!
I'll be adding more adventures in the country, so watch out!