9 Christmas Gift Ideas To Transform The Festive Season
It's that time of year again. Christmas is looming, and that usually means the stress of buying the perfect gifts for everyone. If you're struggling with gift ideas, you're not alone.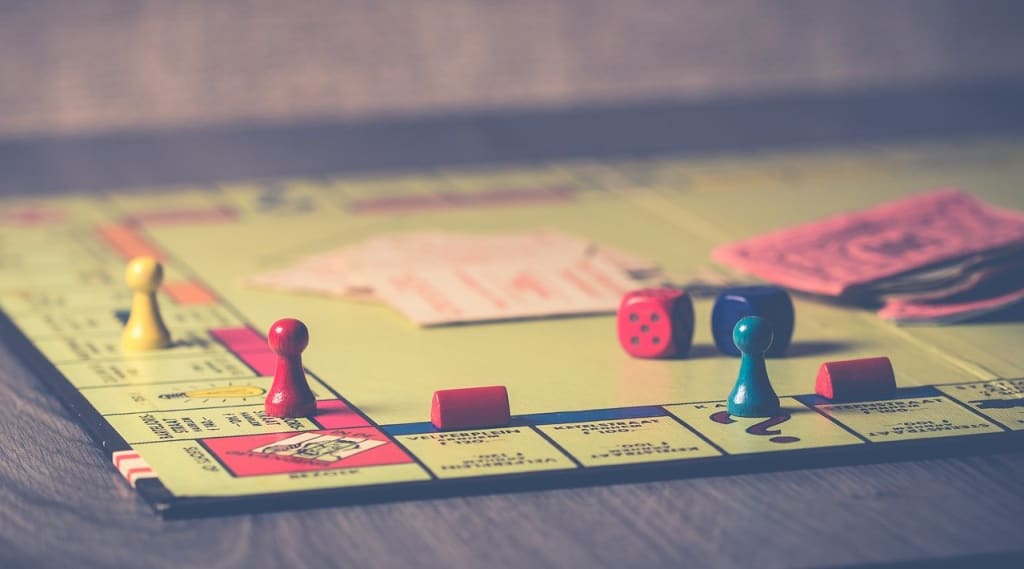 It's a time of the year that everyone both loves and dreads. Buying the perfect present is always satisfying, but how do you make sure that everyone gets the gift that's just right? Whether it's stocking stuffers for a loved one, gifts for your coworker for Secret Santa, or something for someone you barely know, here are the best Christmas gift ideas in 2021.
1. Tech accessories
You don't have to splash out on the latest cutting-edge technology to delight your loved ones. Consider gifting some accessories that will complement what they already own. A great example is these leather cases for their AirPods. When so many people lose or damage their tech through daily wear, this kind of accessory can be a blessing in disguise.
2. Board games
If there's someone you're buying for, and they're pretty new to your life (like your child's new partner or a new work colleague), buying a gift can be extremely difficult. Board games are an excellent option to consider for many reasons. They're fun, can be used repeatedly, and can even be tailored to whatever interests you know they have.
3. Books
You can rarely go wrong with a good book. If your father loves reading biographies, there are plenty to choose from. If your nephew has fallen in love with fantasy films, The Hobbit is a top choice they'll remember forever. Books make an impression and let us explore new worlds and what better gift than that?
4. Personalization
If you're struggling to find gifts for some people, then consider personalized gifts. You can add a personal touch to many unique gifts for coworkers, but don't let your thinking end there. So much can be personalized these days that handing over a non-personalized gift might even seem like you've barely tried this year.
5. Education
Learning new things is always suitable for our personal development, but how can you gift an education? The answer is easy. The Masterclass series features real celebs teaching their skills. Actors, chefs, musicians, and artists all have classes available, and they can all be studied online. Choose your lesson of choice, and you've found the perfect gift.
6. Art
What is a better gift there in the world than art? It used to be that having unique art created for you was only for the uber-rich, but that's no longer true. Now, finding an artist is easier than ever, and you get to choose what they draw. You could find an artist who'll create an oil painting of your loved one's pets or a comic artist who can turn your family into superheroes.
7. Collectibles
Do you know someone with the best collection of stamps in your town? Or someone with every Agatha Christie novel ever written? Maybe you have a friend that has collected every iPhone since they launched. Tailor your gift towards their hobbies and passions, and your gift will always be a winner. Look at gifts like a new phone case that matches their favorite color or anything that will improve their memorabilia collection.
8. Streaming services
If you want a gift that keeps on giving, a streaming service subscription is already looking set to be one of the most popular Christmas gifts in 2021. There's a lot to choose from too. Disney-lovers will have months of entertainment with a Disney+ subscription, while music-lovers can have every album at their fingertips with iTunes or Spotify.
9. Go retro
A classic record player. A selection of their favorite albums. An old-school games console that they can spend Christmas day playing and avoid the family.
Anything retro has become much sought-after in 2021, making those callbacks to a simpler time fantastic ideas for Christmas. The older the recipient, the more likely that they'll love the gift that brings back memories.
Final thoughts
When you're buying Christmas gifts for many people, it can be extremely challenging to get everything right. Remember to take your time and think about the person you're giving a gift to, as the more you know their interests, the easier it will be to buy for them.
And if you barely know them, there are still plenty of ideas that will make sure they know you worked hard on your presents. You might even get better gifts next year if you buy the best Christmas gifts in 2021.