8 Ways to Keep Thieves Out of Your Garage
Secure Your Garage.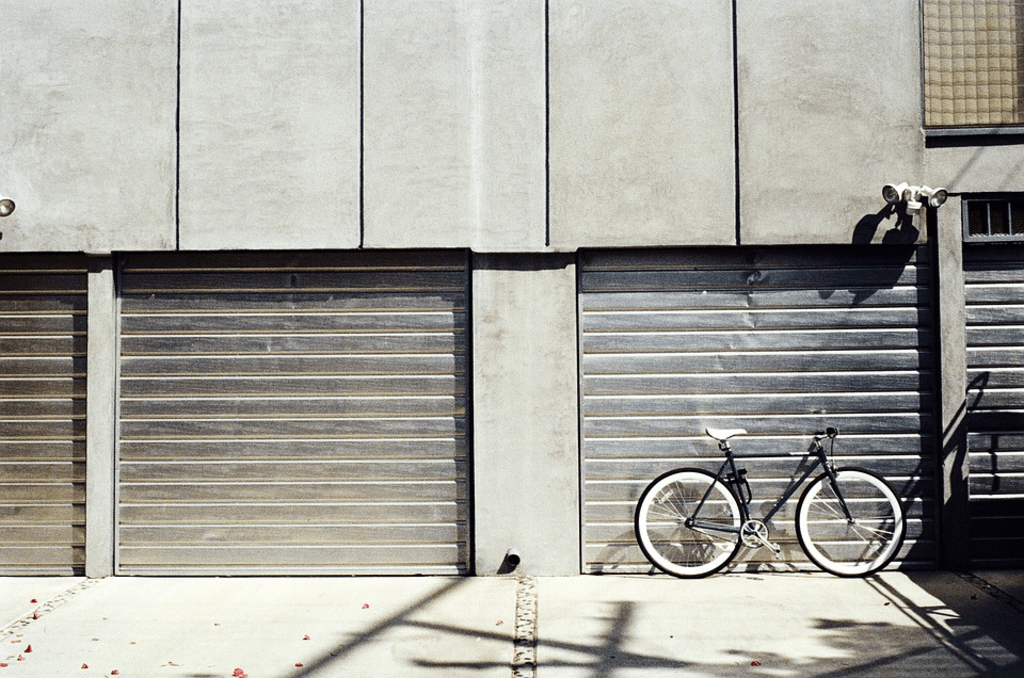 Home breaks are widespread. Thieves and burglars get into a home from either the front gate or the back gate, i.e., windows or garage. Most of the cases happen due to either the doors are kept unlocked or due to the low-quality locks. If you have an attached garage to your home, then it becomes even more important to see that it is secure. It is not just about the loss of valuable items but also the lives of your loved ones. It is essential to re-evaluate the locks in your home's entry points to protect from break-ins. Here are eight ways to keep thieves out of your garage.
1. Garage Door Locks
You will notice that many residential places have open garages with no residents in sight. It is a no-brainer that garages like these are an open invitation for thieves. In Arizona, there is a rule that homeowners should keep their garage doors closed, which reduced the burglaries by 50%. You can install automatic closers for a garage door that will automatically close the door after a set time. You can also go for garage door sensors, which will tell you if your door is open or closed. You will get notifications through your smartphone, in case of any activity. Technology has gone so far that you can control your garage door opening and closing using your smartphone remotely. If you are unavailable at home for a certain time, then use a padlock clamped to the door track to make the door more secure. These will make the opening of the door by thieves difficult.
2. Garage Doors
There are different types of garage doors available in the market. The common materials are steel, wood, aluminum, and vinyl. Doors that look faded don't look strong and do not provide enough security to your garage. Any crack in your garage door will make it easier for the intruders to break-in. If you have such doors, replace them immediately with a strong material door. Steel garage doors are a favorite among many due to the variety of designs it offers. You have a choice to customize it to your design. You also have the option of installing automated security gates. They come in different varieties like swing, tilt, and slide gates. Choose the right one based on your home space.
3. Change the Old Garage Locks
Just like you upgrade your smartphones, you should update your garage doors also. An outdated garage door is an easy opening case for thieves. Your garage is more susceptible to break-in with an old fashioned lock than when you have a modern secure locking system. Thieves use scanners to find out your locks model and access code. In the case of new garage locks, they have a rolling code that changes every time you press the remote. These modern garage gates are energy efficient than the older ones.
4. Garage Windows
The idea behind this point is to make the burglar's job difficult to break-in. Keeping a garage window open or uncovered lets the thieves have a peep into your garage. They will take this opportunity to investigate who all are present inside, what tools and valuables are good to take. Keeping this in mind, consider permanently covering the windows at all times. You can also opt for curtains or blinds designed for garages. But if you like a well naturally lit garage, then you can place the translucent film over the window panes. Other window panes that have frosted glass also lets in natural light without being transparent.
5. Exterior Lightings
Lightings play an essential role in the security of your garage as well as your home. A house with poor lighting looks very appealing and a target for intruders. Therefore, it is crucial to have well-lit entry points that will keep away the thieves. Motion sensor lightings are favorite among many. They are economical and energy-efficient too. Even the slightest movement can switch on these lights. Place them in a planned manner throughout your home and garage boundary. Make a frequent inspection of your exterior lights to see if they are working fine. Keep the surroundings clean from overgrown bushes and plants.
6. Zip tie
Sometimes even if your garage door lock is sturdy, thieves can still break and get through it. But don't worry, we have got you covered for this too. A zip tie is an easy and economical method of protecting your garage from break-ins. It will prevent intruders from damaging the automatic doors. An intruder can break-in to your garage using the emergency release lever. Although it is useful for you during power cuts to open the automatic garage doors, burglars can still exploit it. A simple zip tie will save you from such break-ins. You have to secure the release lever using the zip tie.
7. Do Not Keep Valuables in the Garage
This one is a common sense thing. You should never keep any valuable items in the garage or inside your vehicles. Keep it inside your home, inside your wardrobe or a locker, but not in the garage. Even if you think you have a good security system, it is not a good idea to have valuables inside the garage.
8. Garage Security System
Installing a security system for your garage might reduce the chances of burglary. Thieves get a little conscious of cameras and alarm systems that will get people's attention on them. Just like a security system for home, they are easy to install and affordable. You can watch live footage of what is happening around your garage, sitting remotely.
Conclusion:
The above are the eight ways that will prevent burglary in your garage. Apart from these tips, it would help if you also are a good observer of what's happening in the neighborhood. One can stop suspicious activities beforehand.