7 Steps to Renting an Apartment
Moving into an apartment for the first time is an exciting event that offers you new freedom and more flexibility in many ways.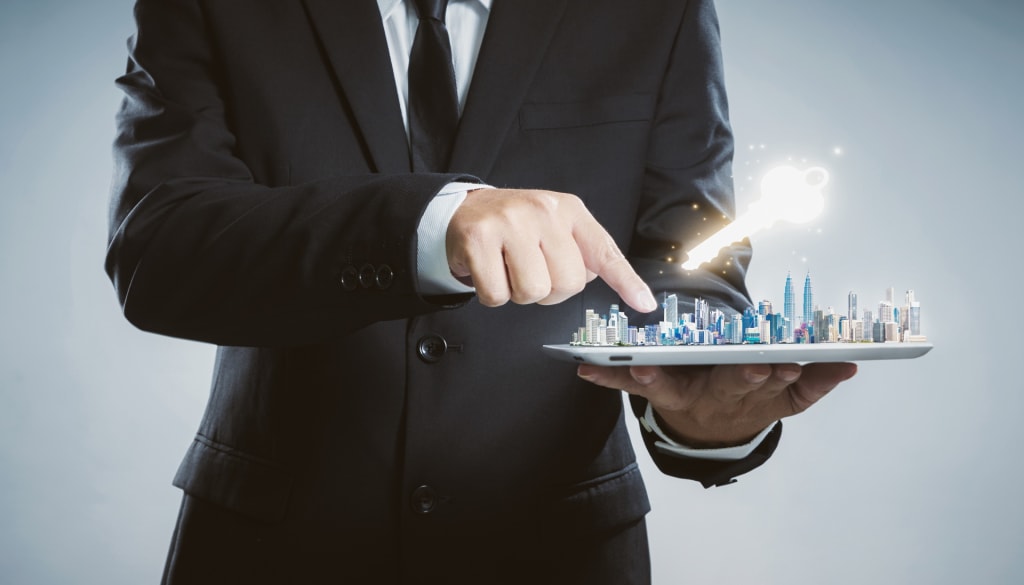 However, there are some labor-intensive tasks to complete before you finally get to turn the key to your new home.
Make sure you are prepared to tackle the following before you put down a deposit.
One: Set Your Budget
At first, this might seem like a simple task. You look at your income and then subtract the amount for rent, but there is much more to consider.
If you have not already been paying for groceries, utilities, water, garbage, internet, and insurance, these new amounts may come as a surprise.
Don't forget to consider increased cost of gasoline if you have moved further from your job, family, and friends.
Furnishings such as a bed, kitchen table, and microwave add up to some big purchases. Consider all these new expenses before you start looking at apartments.
Two: Save for Your Deposit
You may be financially able to pay rent without trouble, and maybe you have got your budget set up and furnishings already purchased.
The large deposit could be a problem, however. If you start out visiting apartments without your deposit ready to go, you run this risk of falling in love with an apartment and then not having the money available to make your down payment.
It's a good idea to have the first few months of rent saved up so that you can handle any unexpected expenses. There are sure to be some surprises.
Three: Write Out What You Want
What do you expect from your new living quarters? Write down what you want, including the number of rooms, common spaces, security, access to the internet, a clubhouse, swimming pool, or gym, and everything else you can think of that's important to you.
Once you have your list put together, highlight your priorities. You may find that you are willing to give up the pool and gym for a lower monthly rent.
For example, a one-room basement apartment will probably cost a lot less than a fully furnished apartment in a brand-new complex.
Four: Think About Roommates
You and a good friend may be excited at the prospect of moving in together, but do not forget to make sure you are both on the same page when it comes to important issues.
If you don't already have a roommate in mind, these are still important issues to consider:
Work schedules
Use of alcohol, tobacco, or drugs
Personal hygiene habits
Plans for hosting guests or parties
Television and music habits
Credit history
Health concerns
It is important that you carefully list out all the behaviors you could live with and those that are not acceptable.
For example, what if your roommate snores? What if you want to have the windows and curtains open, but your roommate prefers privacy?
Five: Gather Your Paperwork
When you do find an apartment that appeals to you, the owner of the rental property may ask for several things before they consider your application:
A copy of your credit report
References from previous property owners or employers
Verification of employment and/or income
Paperwork for any pets
Personal identification
Property owners want to know that their rentals are in good hands and that they can expect to be paid consistently and on-time.
If your credit score is low or you have had credit problems, rental proprietors may skip over you.
Before you put down an application fee, it's a good idea to get a free credit check and make sure your credit score is in the 600s or, preferably, the 700s.
When it comes to references, ask for permission before giving out names. Consider asking previous property owners or work supervisors to write a reference letter or at least ask permission to share their phone numbers. Family and friends do not usually make good references.
Five: Limit Your Rental Prospects to Five
With an idea of what you can pay for rent and other expenses, how many bedrooms, and amenities you want, and with your personal information in hand, you are ready to start looking at apartments.
Start by identifying an area of the neighborhood where you want to live and then search for available properties.
Only choose a few (up to five) apartments to view, or you will have a hard time keeping them in mind.
It is a good idea to take pictures and keep notes about the exteriors and interiors of each option.
Keep your records easily accessible as you compare your budget to each apartment and do further research into your favorites.
Six: Thoroughly Read the Contracts
It is a sad situation when you find an apartment you love, only to discover that utilities are not included or that you can't have visitors after it gets dark.
Things would be even worse if you moved in and then found out what was included in the contract.
Although you probably don't need to read this paperwork for every apartment you visit, it is an essential step for those apartments you are seriously considering.
Seven: Wait Before Signing
You may find an apartment that seems too good to be true, or you may be pressured by the proprietor to make a quick decision.
Be careful in both situations. When possible, it is best to give yourself at least 24 hours to consider an apartment.
Use this time to talk to other tenants or find out whether the apartment owner has had any complaints.
Gather as much information as you can about the rental situation, so you can be more confident that you have made the right choice.
house
Julie works to grow small businesses, increasing their online visibility by leveraging the latest in internet & video technologies. She specializes in animated video production, custom images, content writing, and SlideShare presentations.
Receive stories by Julie Weishaar in

your feed