6 Quick Fixes To Sell Your Home At The Best Price
Sell Your Home at the Best Price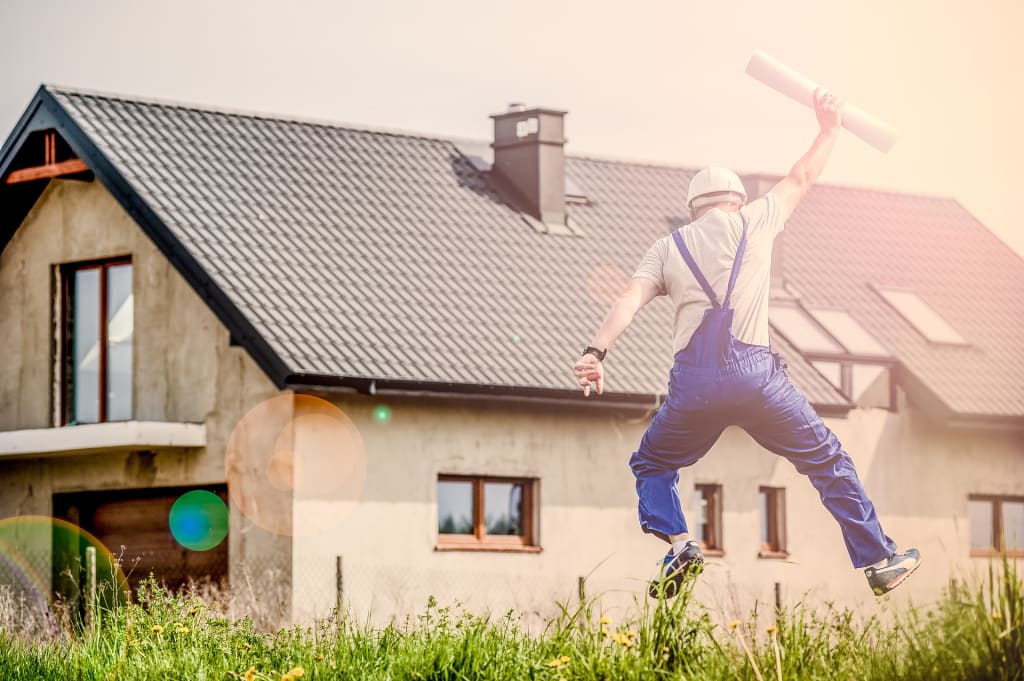 Selling a house has great potential to reap financial relief. But to be able to sell a home, you'll need to study the market, know the competitive properties, and understand the buyer. You also need to understand how to sell the house at the best possible price to get the most profit.
However, selling your house for the most money does come with challenges. There are a significant number of units that are now on sale, and buyers are picky when it comes to choosing a house. The best thing you could do is upgrade your home to ensure that you get a reasonable price compared to other similar properties in the market.
With some minor renovations and cleaning, your home can look better and end up at a better price without spending a fortune on renovation costs. I've listed six quick fixes to get a better deal on your property.
Clean and Make It Sparkle
Giving your house a heavy dusting and deep clean can make a space more attractive, and therefore you can get better prices. Any dust on surfaces, foul odor, or dirt lying on the floor can make a wrong impression on a potential buyer.
It's best that before listing your home, do some deep cleaning and make it sparkle. You should clean the toilets, wipe down windows and surfaces, mop floors, and scrub the walls. You can also use floor wax over wooden floors or tiles to create that polished look and make your space look new.
You can also go for the extra mile and disinfect the space to ensure that there are no bacteria accumulated on different surfaces. Do not hesitate to call exterminators if you have recurring problems with cockroaches, vermin, or termites. A single cockroach will send any buyer out of your home. Don't forget to use a room spray that removes musty odor and leaves your house smelling fresh and welcoming.
Declutter and De-Personalize
Decluttering is also essential as it will make any space organized. Any personal and unnecessary items can take up space and will only cause an eyesore to any buyer. Clutter can also make a space look old and cramped, while personal things can turn buyers away.
You can start by removing any personal photos, outdated furniture, and broken appliances. By eliminating these, you can help prospective buyers appreciate how much space is available for use and make them visualize themselves living in the home.
Paint It Till You Make It!
A beautiful paint job is a show stopper and gives a great first impression on potential buyers. Plus, a paint job doesn't cost much. On average, painting house exterior with 1,500 to 2,500 square feet can only cost between $1,000 and $6,000 depending on the material. It will even cost less when you do it yourself.
Painting is also proven to increase a property's value. According to a study, an exterior paint job can give up to 51% return of investment, while paint touch-ups can boost home value by 2 to 5%. Just opt for neutral colors like white or taupe as it entices more buyers.
Doing Repairs
Selling a house with broken pipes, leaks, and electrical connection is a big mistake. Aside from causing higher water and electrical bill, they are also dangerous. It will also decrease the home's value. It's best to fix any minor issues before enlisting a home. Broken toilet valves, lightbulbs, leaking roofs, or pipes won't cost much to have them repaired, but they can significantly affect a buyer's decision.
You can also get an electrician to check out any prevent fire hazards, while plumbers can determine any flood issues. Doing minor repairs will make your unit look well-taken-care-of and assure your buyer that your house is worth the price.
Replace Kitchen and Bath Fixtures
I've tried selling my house as is, but I've learned that doing some minor renovations on the kitchen and toilet attracts more potential buyers as these areas get the most use in any home. Some improvements that can make a significant impact are changing the fittings, fixing broken tiles, and replacing old cabinets. You should also check any mold on the ceilings and have it repainted.
Use Your Green Thumb
Adding some greenery can lift the look and feel of a home. You can spruce up the landscaping by adding new plants and take out dead plants and weeds. You can also add some potted plants by a door, or fresh flowers on counters and tables to liven and brighten up the atmosphere.
Takeaway
Selling real estate properties can reap significant financial rewards for those who know how to market and sell homes. There is a whole range of things that you can do to improve your property before enlisting it. What's essential is focusing on the apparent problems that buyers can easily see. It may take some work and a budget, but knowing the best thing to do will help return the investments.
Reader insights
Be the first to share your insights about this piece.
Add your insights