6 Benefits of Buying Glasses Online
Why now's the right time to buy glasses online?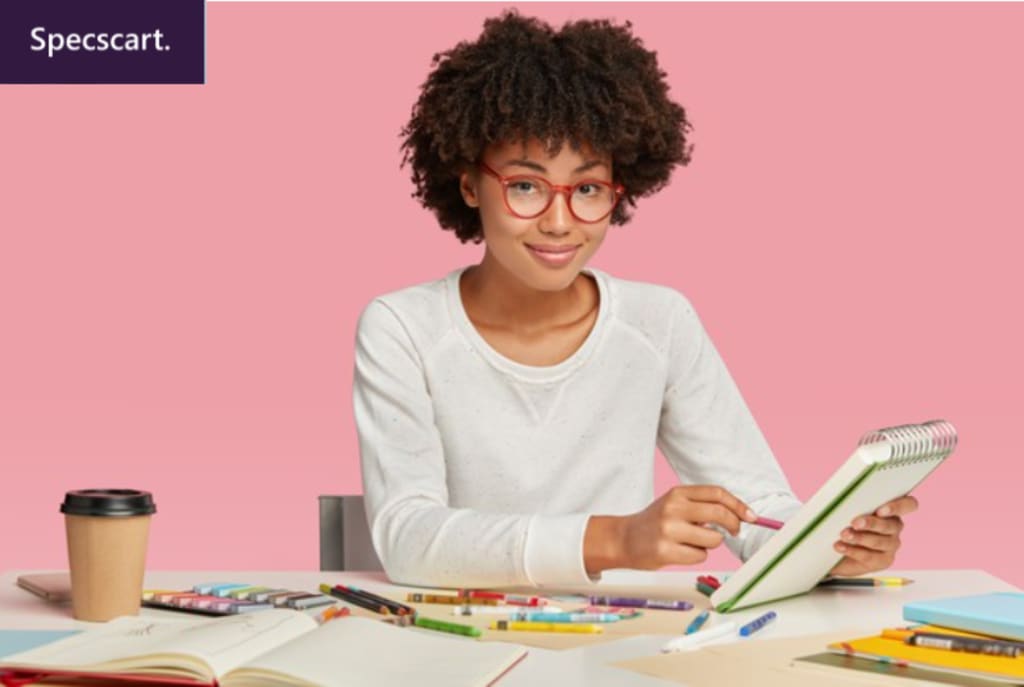 Buying glasses online has its own perks, especially in these uncertain times. By buying glasses online, you'd come across various benefits and services, such as affordability, design, quick delivery and quality.
It's not just you, most consumers around the world, stuck in their homes for months have had a great experience shopping online. In the eyewear market, online shopping has seen significant growth and many brands are re-assessing their digital offering to create the best & safe experience possible.
Here are the benefits of buying glasses online in the pandemic -
1. Safe & Contactless deliveries
If you fear being in contact with other people, then you'll be glad to know that online retailers have taken significant precautions. By meeting the social distancing and safety precautions, delivery persons have taken extra measures to keep you and your family safe. As we stay at our homes to blunt the impact of the pandemic, major steps by online businesses have reduced the risk of the virus spread.
Rather than making unnecessary trips to your nearby shopping centre where there might be a crowd, home delivery is a reliable option to eliminate any risk.
2. Convenient & Comfortable
Why complicate our situation even more, when it can be easily done. It's obvious by now that buying glasses or anything online is the most convenient experience. Even when you are doing nothing at home, you don't have to move an inch while the package arrives. From designer women to men's glasses, all your shopping decisions are done and dusted form the comfort of our abode. There's nothing to complain about!
Moreover, the ease of seeing glasses from all its 360 degrees on the screen and admiring its little details is pretty applauding. The in-store experience can not only be unsafe but also time-consuming. Eyewear brands have high-resolution images to help the consumer view the individual's product at their fingertips. The seamless online process is customised to your preference, choice and time. All you have to do is enter your prescription details including the lens type, frame and other necessary information. Then add it to your cart and just wait for the delivery.
3. Reliable
Just cause online shopping is new to you, doesn't make it any less reliable. Choosing glasses is just like picking a place for your holiday. Hours of research and attention to details about almost everything goes into it. And eyewear brands have made every little detail about them transparent and visible to their customers. From nearby stores to your location to contact details, you can completely rely on them. No matter what issue you come across, brands proactively resolve them. You can just tag them on any of your social media platforms and they'll immediately be at your service.
You can look through their Google reviews if you are concerned about their reputation.
4. Affordable Frames
Don't we all look for cheap glasses online, made out of premium material for long-term use? From time to time, we've all wanted to land the in-trend glasses that are popular at the moment. The cost can be a significant roadblock that can limit your option of buying multiple frames. But not online, shopping for the latest glasses frame at a reasonable price, made out of high-quality is perfectly possible in the internet era. Buying glasses online allows you to enjoy the series of options, brands and products at affordable prices and at the same time, save a lot of money.
5. Easy returns
What do you do when you don't like your glasses, return them back, right? Well, it wouldn't be possible if bought at a store but online retailers accept returns. If you didn't like the glasses, then the help is certainly at hand. Most eyewear brands accept the returned item and depending on your requirement can either refund or replace them accordingly.
6. Free home try-on
The frame can at times be a little deceptive with our face shape. What you see on the screen might not suit you or what you think won't suit you, might as well. To solve that issue, don't forget to utilise the free home try-on service. You can pick 4 to 5 favourite frames from a particular brand and bring it home for free to try and test them out. Wear it and ask from parents, siblings or friends about the perfect one for you and then you've made your decision to send them back on the right day. And proceed to buy the one you chose.
Reader insights
Be the first to share your insights about this piece.
Add your insights