5 Unique Ways to Decorate an Older Home
fun and interesting ways to decorate your older home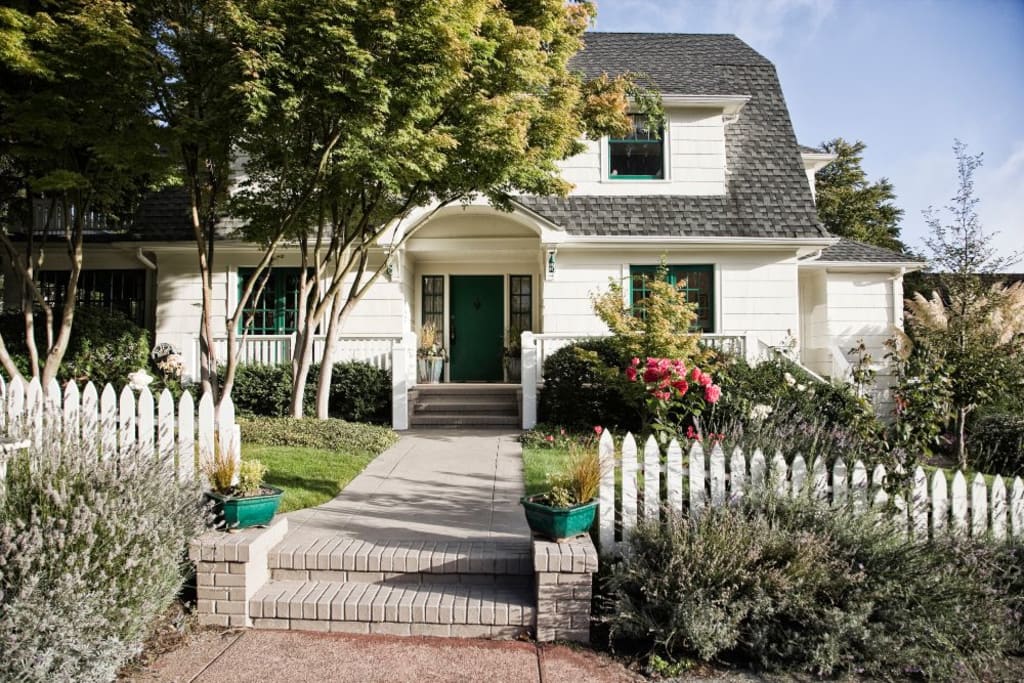 5 Unique Ways to Decorate an Older Home
Just because a home happens to have been around for a while, it does not mean it needs to show blatant signs of wear and tear. If properly and strategically maintained, a house that has been standing for a long time can be made to look distinctive and good as new. In this way, interior design can harmoniously blend both the old and the new together, preserving the former and creating the latter. Making sure that the home is fully functional and up to standard need not mean that its temporal character or quirky charms need to be obscured. With this information in mind, the following are some unique ways to decorate an older home.
Uniform Painting
Uniformly painting the trim, ceiling, and walls a single color in order to hide any imperfections is an important first step that helps preserve and bring out the small historical details. The trim can be painted with a relatively high gloss in order to make it stand out slightly and subtly. Once this is done, bolder and darker shades can help make doors and other parts of the house stand out, while a complete wall of drapery can cover up odd windows in awkward locations, as are often found in old homes, subtly cleaning up a room's overall look without blocking the light from the windows entirely. Trim work that happens to be in relatively good condition should be painted with a neutral contrasting hue, allowing it to stand out well while remaining consistent in each room to provide an overall sense of pleasing uniformity. Painting the ceiling the same shade can help tie together the overall look with a stately vibe.
Shelving Units
Airy and open shelving units, or étagères, can stylishly provide additional display and storage space for items such as books, collectibles, and baskets of sundries without obstructing or obscuring and of the original architecture as can occur with large bookcases or built-ins. Furthermore, airy and open shelving units provide a particular charm reminiscent of a gallery that is fitting for older homes in spite of having the impression of modernity.
Mixing Times
Mixing modern with traditional elements preserves the vintage atmosphere while tying it into everyday living and making modern conveniences like televisions and computers feel more fitting. Straightforward and clean contemporary furnishings help merge old and new seamlessly without it seeming as though the two are fighting one another for dominance. It is advisable to eschew stuffy traditional and radical modern trappings for clean, soft, and rich lines, colors, and textures, respectively, in order to maintain balance. In-window shades rather than hanging drapes can allow vintage trim to remain visible while adding a hint of modernity that keeps things up-to-date without obscuring the uniqueness and originality of the space.
Weathered Pieces
Pieces and accents that have the appearance of having been weathered outdoors or appear horticulturally inspired, such as patinated wood, woven baskets, and linen or vintage house numbers, offer a soft and rustic atmosphere that can naturally fit right into an older home. If an older home has been blessed enough to inherit stained glass windows, they should be celebrated and accented with plain white walls to make them stand out colorfully and artistically. Large wall art can adorn the walls as needed to go along with the stained glass or simply stand alone.
Layout Alteration
Older homes tend to have unusual room layouts with narrow, long spaces seemingly difficult to work around or with. This can be dealt with and managed better by breaking rectangular areas into many smaller squares to improve functionality, visually defining areas with area rugs, and bridging several adjoined seating areas with open-ended furniture pieces such as benches.
Regardless of the age of a house, proper maintenance and strategic presentation can make a world of difference in terms of whether it appears weathered and worn down or up to date and brand new. Masterfully combining old and new in such a way as not to lose any of the distinctive quirkiness, charm, and historicity of the home in question is indeed a challenging but highly rewarding undertaking that can help provide it with a whole new level of value and dash and distinction. The aforementioned methods can help with this endeavor, but a little personal creativity can go a long way as well.