5 Small Ways to Save Money for Travelling
Affording that plane ticket isn't a matter of getting rich; it's a matter of staying savvy.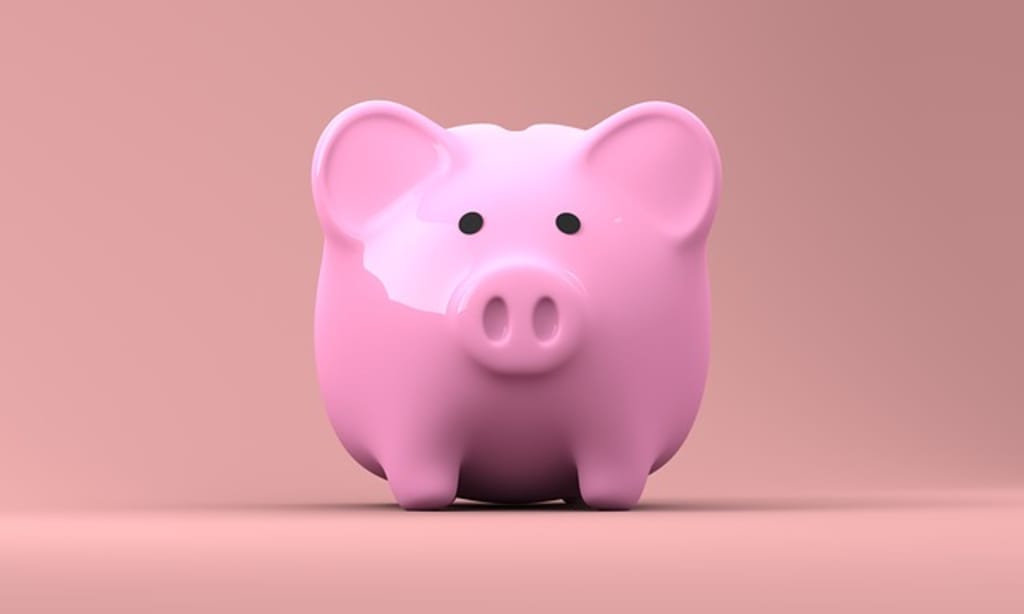 Image: pink piggy bank
If I had a dollar for every time I heard something like, "I've always wanted to see the Eiffel Tower, but I just don't have the money to travel," I'd have enough set back for a first class flight to Paris.Don't get me wrong—saving money is no easy task, but many give up before they've ever truly tried. Your tight budget might make that big trip seem like an impossibility, but small steps to save can make your dream vacation a real possibility.After all, the journey of a thousand miles likely starts with a the satisfied clink of a single coin in your sad little empty piggy bank.
1. Pack your lunch
Okay, so a dinner date isn't going to make or break the bank, but if you're eating out regularly, then it's no wonder you're reading this instead of sunning your buns on some Mediterranean beach.
Think about it: Eating two fewer restaurant meals a week (at around $12 a meal) will save $1,248 dollars a year—enough to book a flight anywhere in the world.
Besides proving more frugal, cooking at home and packing your lunch is also healthier, meaning when you finally do arrive on that tropical island you'll likely have a sick beach body as a nice little bonus.
2. Quit cable TV
In a world where Netflix, Hulu, and free internet television are actively taking over the world, it's a wonder that cable TV has survived this long. Weirdly, many Americans still dish out major bucks on a monthly basis to keep their cable contracts.
Realistically, what can't be found on the internet can likely be watched in a pub or at a friend's house. When cable TV costs as much as $100 a month, canceling your subscription will buy you a plane ticket to anywhere in the continental United States in just a handful of months.
3. Stop your subscriptions
An estimated 27,500,000 Americans have gym memberships they rarely use—there's a pretty good chance you're one of them. While subscriptions like these are great in theory, it's likely they're doing nothing to truly enrich your life.
The beauty of automated billing systems is that you never miss a payment; the danger is that you likely never noticed that initially "free" subscription to Dog Fancy magazine has been subtracting $14.99 a month from your checking account for three years now.
Other charges to look for and scrupulously evaluate include music and video streaming services, Birchbox, newspaper subscriptions, box-of-the-month clubs, and meal services.
4. Stop making impulse buys
If it's located in the checkout aisles of the shopping center, you probably don't need it. Many spend considerable percentages of their annual income impulsively buying items they never would have wanted if not for the heavy-handed manipulation of effective advertising.
With every purchase, think critically about whether this is an item that will genuinely bring joy to your life on a regular basis. If you're unsure, turn around and walk out—that trip to Italy is going to enrich your life in ways that an adorable set of sushi-shaped pencil erasers never will.
5. Start a side gig
Side hustles first hit the spotlight in the 1950s when bored housewives took to pushing Avon cosmetics and Tupperware containers on other neighborhood women.
As of recently, pyramid schemes like Lularoe, Amway, and Herbalife have given the side hustle a bad name. Don't worry; you don't have to start pushing dietary supplements onto old high school acquaintances via Facebook in order to have a lucrative pet project.
Write and self-publish ebooks, sell hand-crafted jewelry on Etsy, flip vintage clothes on eBay, drive for Uber, rent your spare room on Airbnb, sell freelance services on Fiverr, tutor over Skype, walk dogs, give music lessons—the possibilities are endless.
Your new hobby job doesn't have to be notably time-consuming. Best of all, you have the opportunity to make it something you genuinely enjoy.