5 Simple And Effective Ways To Update Your Home
Updating your home doesn't have to be as stressful as your full time job. Pick the right project that is not only doable but also worth doing!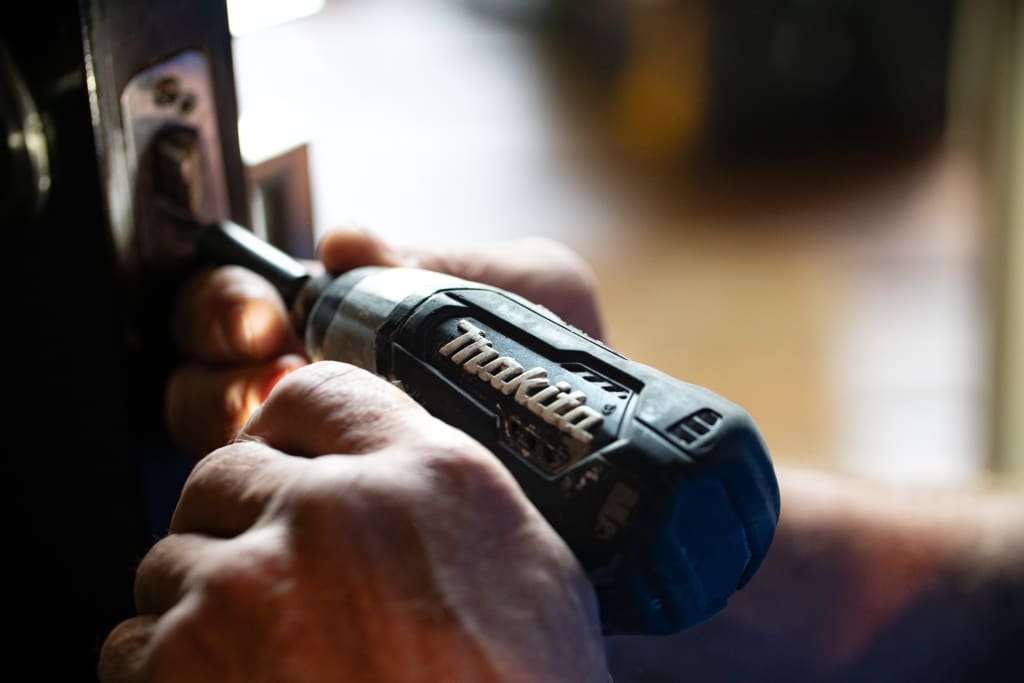 5 Simple But Effective Ways To Update Your Home
Many folks are now spending more time than ever at home, and you may be thinking that your place is in need of some upgrades. Read on to learn about different ways to update your house.
Improve Curb Appeal
Your house makes an impression on visitors from the outside in, so refreshing its outward appearance should be a big part of any makeover. Take a look at your landscape, and trim back anything that has become overgrown or looks neglected. Power washing your stucco or siding can brighten up the color of your home, and a few coats of paint on doors and window trim can instantly perk them up. Don't forget to refresh your driveway or sidewalks. If they have become stained or simply appear worn or dull, concrete treatments are available to give them a whole new look. Whether you want to simply protect these surfaces with a clear coat or jazz them up with a unique finish, you'll be rewarded with great curb appeal if you pay attention to your pavement.
Make Backyard Upgrades
Your backyard is another area that may be overdue for an update. As with the front yard, give some love to existing landscaping for an inexpensive refresh. Adding a pool or playground equipment may be good options for an active family, or you might consider installing an outdoor kitchen for entertaining. Think of ways that you can make your backyard feel more like a part of your home by creating living spaces with comfortable seating or a dining area.
Buy New Appliances
Moving on to the inside of your home, you should think about whether your kitchen and other household appliances need replacing. Older appliances are often costlier to repair than to replace, and even if they are still in good shape they may appear to be out of date. Refrigerators with doors that are side by side or have the freezer on the bottom are more modern, and washers and dryers with dozens of settings are now the norm. The finishes of your appliances may also date them, as stainless steel and other metal finishes have become de rigueur in recent years. New appliances will not only give your home a fresh and modern look, they may be considerably more efficient than older models so you'll save money on energy costs.
Add Security Cameras
To protect your belongings and your loved ones, it may be time to consider installing a home security system. A monitored system with cameras may deter break-ins, as many criminals prefer to target homes that are not protected. If someone does attempt to get in, the system can trigger an alert to your security company who can summon law enforcement. With cameras that record to a DVR, you may even have footage that can lead to the capture of any burglars not caught at the scene. Security cameras may also provide peace of mind by allowing you to monitor the activities of anyone in or around your home. Whether your children are playing unattended outside or you have an elderly relative you need to keep an eye on, cameras can help you make sure everyone is safe even when you can't be nearby.
Install Solar Panels
To add even more modern technology to your home, consider installing solar panels to generate energy. You can become less reliant on the public utility grid and gain consistent access to electricity, even during power outages. While installation might require a significant initial investment, you are likely to see savings as soon as your system is up and running. Adding a solar energy system is an update that shows you are committed to being up to date, environmentally friendly and frugal.
Your home may seem like it's overdue for some updates. By adding some new technology, or simply freshening up your look inside and out, you can give your house a modern upgrade.