5 Reasons to Have Your Carpets Professionally Cleaned Before Holidays or Special Events
5 Reasons Why You Should Get Your Carpets Professionally Cleaned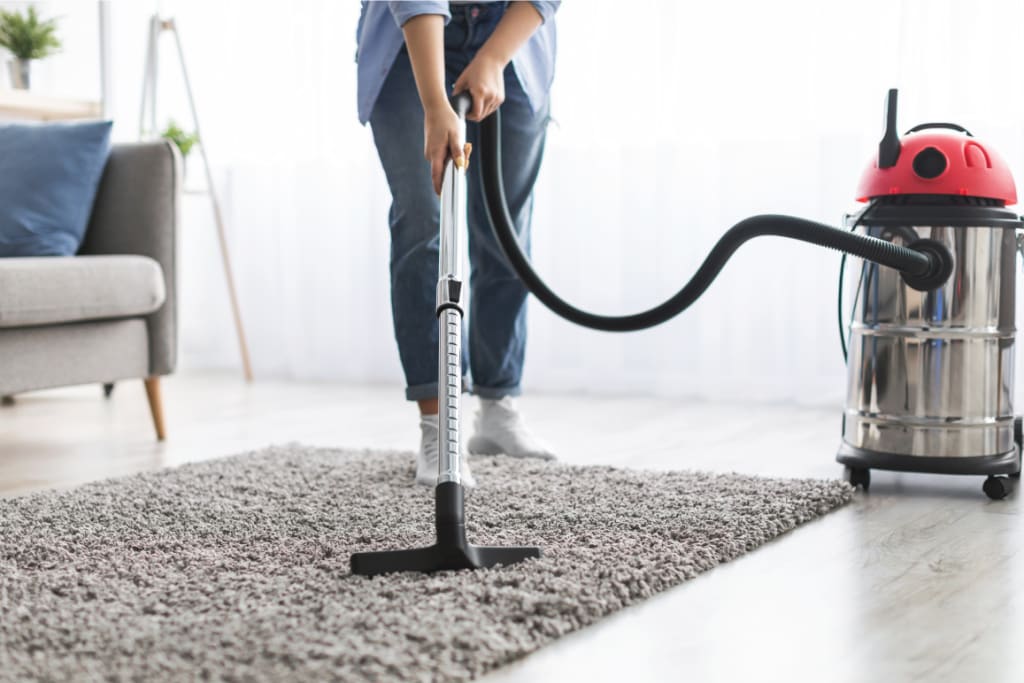 5 Reasons to Have Your Carpets Professionally Cleaned Before Holidays or Special Events
Whether it's the Christmas holidays or you are hosting a special event at your home, you have to be prepared to welcome more house guests than usual. No matter who you are hosting (friends, family, or co-workers), you must ensure that your home looks immaculate as well as warm and welcoming. Before you grab your vacuum cleaner and start cleaning your house, take a look at your carpet! It probably looks and feels old and dirty, unless you deep clean your carpet every few weeks.
The carpet bears the highest daily contact of all the furniture pieces in a home, leading to dirt buildup and overall wear and tear. It is necessary to have the carpet cleaned periodically to ensure that it not only looks pristine but also lasts a long time.
5 Reasons Why You Should Get Your Carpets Professionally Cleaned
Even if you try your hardest to maintain your carpet, it isn't always possible. Professional Carpet Cleaning is, fortunately, one of the simplest and most efficient ways to revitalize your home and assure the wellbeing of all of the people who visit. If you believe you don't require a professional carpet cleaner, consider the seven reasons mentioned below.
1. Get Rid of All the Dust
Dust will infiltrate your home no matter what you do. Even when a house is entirely shut, dust manages to get inside. You have no idea how much dust carpets attract! And did you know only 1/4 of a carpet's fibers get cleaned by the finest vacuum cleaners?
You may have grown accustomed to the dust and pollen in your home, but keep in mind that guests may not have the same endurance as you. Consider the aged and babies who may require a pollen-free and dust-free setting when they arrive at your house. It's advisable to prevent enduring an asthma attack in the middle of a fun karaoke session all because you wanted to save some dollars by not getting your carpet cleaned by a professional.
2. An Odor-Free Home
Your house should smell like chocolate chip cookies, pine leaves, and apple cider around the holidays, not like a moldy dungeon! Pet dander caught in the fibers may conflict with the fragrances of Christmas feasts and decorations, and dust and mold outbreaks can give your home a dingy odor.
The stench normally emanates from the underside of the carpet fibers, which is why carpets can stink even if you've vacuumed weekly. As previously said, no vacuum cleaner can cleanse that thoroughly. Have your carpets professionally cleaned so that your guests focus on your décor and delicious food rather than your dusty, stinky carpets.
3. Stain-Free Carpets
When there is any spillage or your pet has a mishap on the carpet, be sure to wipe it up as soon as possible. Stains can be tough to clean if spillage and other incidents are allowed to permeate into your carpet. Sure! There are tons of DIY methods accessible on the internet for you to try out to remove stains from your carpet but let's face it! They don't always work!
Professionals can get rid of those stubborn stains with the hot water extraction process that you couldn't remove even after hours of DIY carpet cleaning. Spend a little money on expert carpet cleaners in Melbourne rather than be mortified when your dear nephew asks about that strange stain by the coffee table.
4. Reduce Wear & Tear
You must have come across at least one of those carpet cleaning before-after reels on your Instagram feed that makes you wonder if that is even possible! Well, if you get professional carpet cleaning done, then it is! Carpets in high-traffic areas, such as corridors, living rooms, and kitchens, will wear out considerably more quickly than carpets in bedrooms and under furniture. This is because dirt is frequently tracked through certain regions, and you may have observed that they are darker than the rest.
Considering that a bunch of people will be coming to your home during holidays or special events, you will need to rearrange furniture to make more space. Unless you want your guests to observe these so-called traffic lanes on your carpet, you better invest in some professional carpet cleaners in Melbourne.
5. Improve Your Home's Overall Aesthetics
Did you ever notice that the biggest piece of furniture in a room is the carpet? It's also the one that gets the greatest use, as indicated earlier. While it may not be obvious at first, the quality of the carpet can make a room appear unclean and overused with time.
Professional carpet cleaning can enhance the aesthetics of a room while also keeping the fibers clean and fresh. Furthermore, hiring professionals to clean your carpet is much less expensive than having to replace it, as routine maintenance can prolong the life of your carpet.
Key Takeaway
Is it possible for you to clean the carpet on your own? Sure! Is it going to get rid of all the dirt, stains, and odor? No! Hot water extraction method that you may know as steam cleaning is used by professional carpet cleaners to efficiently clean carpets.
Professionals can not only get rid of dirt, grime, and germs, but even the most difficult stains like coffee spills, wine spills, pet stains, and more, using high-quality supplies and specialized processes. With professional carpet cleaning, get your home squeaky clean and odor-free to welcome your guests in an allergy-proof fresh-smelling house!