5 Reasons it is Important to Manage the Supply Chain for Your Biz
Here are tips on why it is important to manage the supply chain for your company.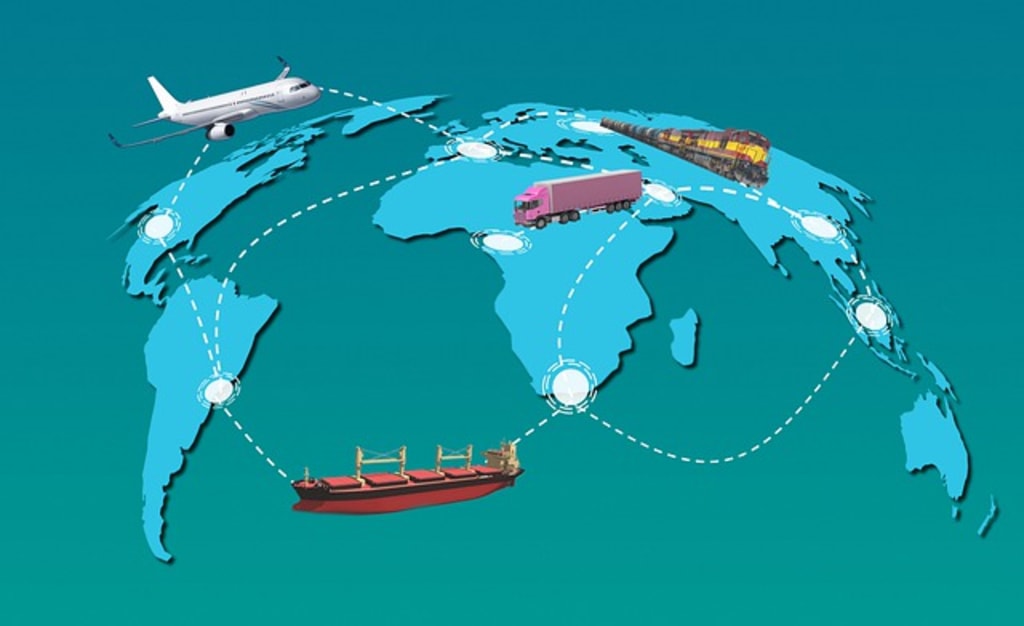 Managing a company's supply chain is an essential function for every company. The process of planning, executing, and regulating the flow of products, services, and information from the point of origin to the point of consumption is known as supply chain management (sometimes known as just plain management). One of the many advantages that may accrue to an organization as a result of effective supply chain management is a reduction in operating expenses, an increase in productivity, and a rise in the level of contentment experienced by end users. The importance of properly managing your company's supply chain will be discussed in this article, along with five of the many reasons this topic warrants attention.
Five Important Reasons to Manage the Supply Chain for Your Business
Cost Savings
A firm has several opportunities to save costs when it has a well-managed supply chain. One way for a company to bring down its total expenses is to, for instance, streamline its operations and cut down on waste. A company may negotiate lower pricing for raw materials and other inputs if it maintains tight relationships with its suppliers and works closely with them.
Improved Efficiency
Having a well-managed supply chain may also increase the productivity of an organization as a whole. A company may more accurately anticipate customer needs and organize its operations in response to those needs using data and analytics. This may assist in lowering lead times and making inventory management more effective. In addition, a company may boost its overall efficiency by using technology and automating its procedures.
Increased Customer Satisfaction
A satisfied client base is another benefit that may accrue to a company through well-managed supply chains. A company is better equipped to satisfy the needs of its clientele and lessen the chance of experiencing stockouts if it maintains a steady and continuous flow of products and services. In addition, by using data and analytics, a company can better understand the requirements of its customers and adjust its products and services appropriately.
Risk Management
Risks inherent in operating a business might be reduced with the help of supply chain management. A company is better positioned to reduce the impact of prospective threats if it can detect them early. Increasing the number of suppliers, putting in place backup plans, and investing in technologies that will increase visibility across the supply chain.
Better Decision-Making
A company's ability to make sound choices may also be improved by properly managing its supply chain. A company can make better-informed choices when they have access to accurate and up-to-date information on inventory, demand, and other vital data. In addition, by using data and analytics, a company can better identify trends and patterns in the industry, which may help to influence strategic decision-making.
How Does SCM Works?
Supply chain management coordinates the flow of goods and services from suppliers to factories, warehouses, and stores to consumers. Many variables, such as the price of gas and the environment, impact the supply chain and need careful management on the part of the firm. A firm's ability to control certain variables improves with heightened awareness. SCM can manage inventory, manufacturing, distribution, sales, and even vendor stockpiles more efficiently.
The aim of SCM is to keep track of expenses at each stage and to get the products to customers as soon as possible. It presupposes that the supply chain as a whole is responsible for the existence of every product on store shelves.
What Does a Supply Chain Manager Do?
A supply chain manager is an educated expert who oversees five crucial processes:
The supply chain's well-thought-out plan of attack.
Where the raw components for the finished products came from.
Rapid and reliable output from the factory, resulting in finished products being ready for sale.
Logistics and transport systems get goods to retailers and customers.
The procedure for handling returns of undesired or faulty items.
These five factors directly influence earnings, and the management attempts to avert shortages and lower costs via them.

Conclusion
SCM is, in a nutshell, crucial to any business's overall success. A supply chain that is not managed effectively may result in several negative consequences, including higher costs, decreased efficiency, decreased customer satisfaction, inadequate risk management, and suboptimal decision-making. A company may give itself a competitive advantage and position itself for sustained success by investing in its supply chain management. Always keep in mind that supply chain management is not a problem that can be solved all at once. This means that it calls for regular monitoring and modifications for the company to remain one step ahead of the competition.
Reader insights
Be the first to share your insights about this piece.
Add your insights