5 Natural Cleaning Products Every Home Needs
How to clean your home without chemicals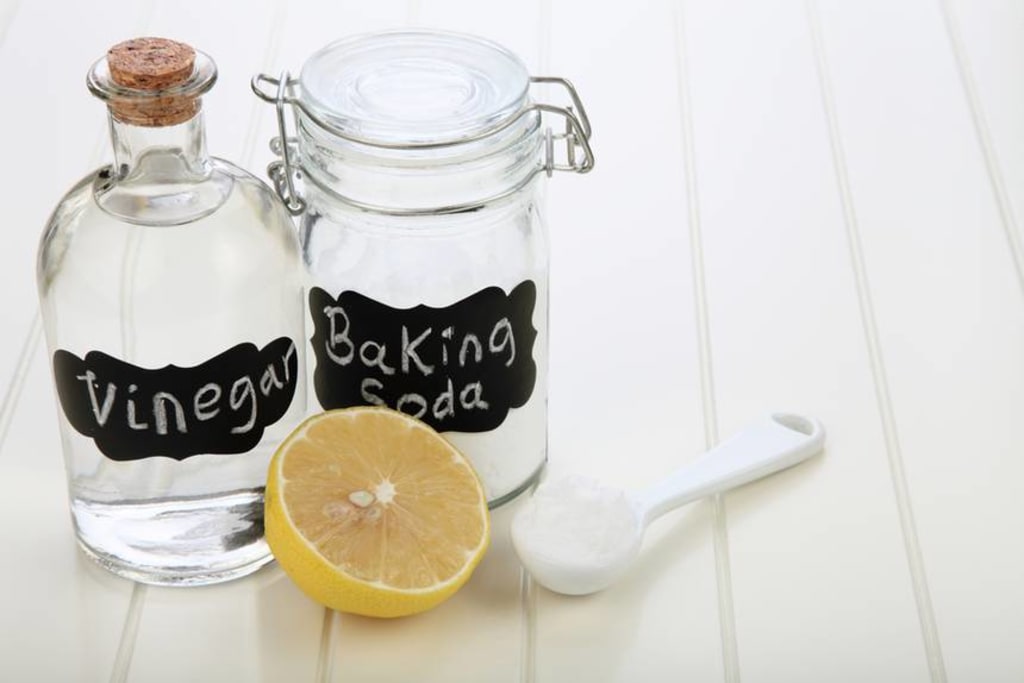 Image from treehugger.com 
Something I am truly passionate about is how to reduce the toxic load from within your home. Aside from personal care items, cleaning products are one of the biggest contributors to toxic chemicals inside your home and honestly, they are completely unnecessary! I have not used a cleaning product with synthetic chemicals in them in over five years and my home has never been cleaner. But unless you know someone who's a bit 'hippy,' who can give you a guiding hand, getting started with cleaning your home without chemicals can be pretty overwhelming. It's hard to know where to start.
But don't worry, I'm here to help!
Here's my top five natural cleaning items that every home should have:
1. Vinegar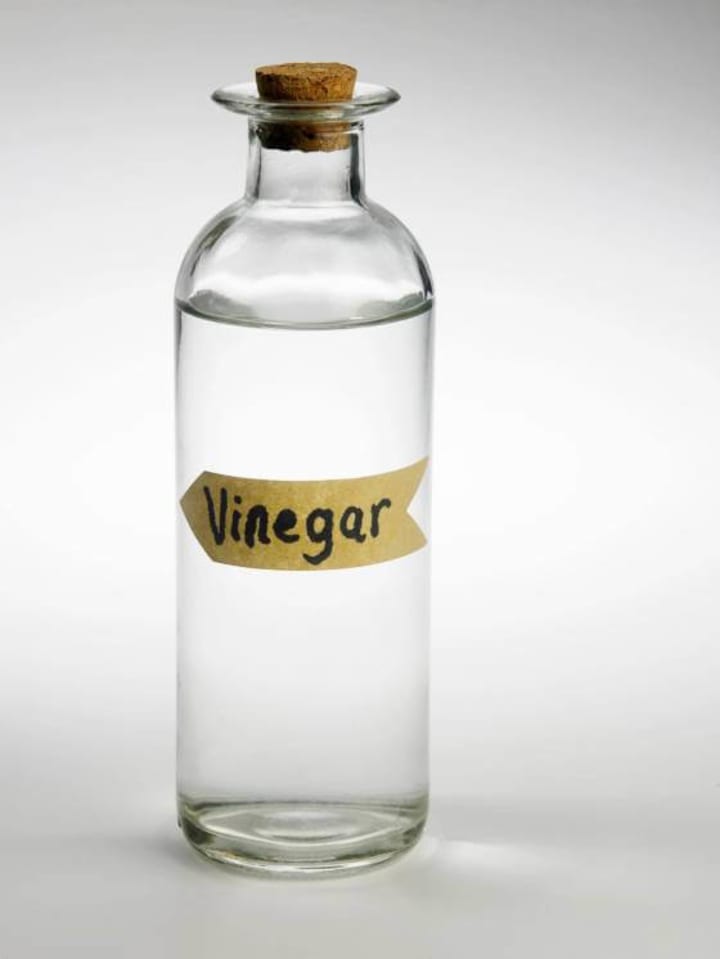 Is there anything this wonder-product can't do?
I know someone who literally uses this to clean EVERYTHING in her home. Everything!!!! And it's easy to see why. Vinegar is inexpensive (particularly if you have a Costco membership - they sell it in huge bottles for next to nothing) and it cleans so well. You can use cleaning vinegar for extra oomph, but honestly I find regular white vinegar just as effective. Here are some of my favourite uses for vinegar:
Deep cleaning your dishwasher, and washing machine. Every so often I like to do a deep clean of my dishwasher, by adding half a cup of vinegar with three tablespoons of bicarb soda straight into the dishwasher. If you have any lemon peels handy, pop them in too for a nice lemony fresh fragrance. If not, lemon essential oil works too! Run dishwasher on a quick cycle and be amazed at how that baby sparkles when you're done. To deep clean your washing machine, pour a splash of vinegar into the tub, and run a quick cycle with hot water. This helps to remove any soapy build up inside your machine.
While we're on the topic of washing machines, you can toss your fabric softener in the bin, and replace it with a healthier option. There's a great article on organicauthority.com about how dangerous fabric softener is. Instead of store-bought fabric softener, replace it with a splash of vinegar, and if you need some fragrance as well, a few drops of your favourite essential oil in the rinse cycle will leave your clothes soft and fluffy, and smelling fresh.
To wash your floors, add half a cup of vinegar to a bucket of hot water and Bob's your uncle. You've just made your very own floor cleaner. I usually add some eucalyptus oil as well, but it's not essential.
Speaking of oils, you can also use vinegar to clean your essential oil diffuser. Once a month, place about a tablespoon of vinegar with some water into your diffuser and run for 10 minutes. Wipe out with a microfiber cloth and I guarantee it will look and run like new. This has prolonged the life of so many diffusers in my home!
Have you ever had one of your pets, or perhaps a toilet training toddler, pee on your carpet? After cleaning up the liquid, spray some vinegar onto the area to kill the smell. Vinegar kills ammonia which is the cause of the smell.
And lastly, this is one of my favourite uses for vinegar—cleaning blocked drains. I LOVE doing this one. When my drains are blocked, I pour some bicarb soda down there, followed by a bit of vinegar. It will foam up like that volcano experiment you did in fifth grade, and clear your pipes. Excellent!
2. Bicarb soda
Aside from the multitude of things listed above, here are some of my favourite uses for bicarb:
Neutralise bad smells - most commonly, I use it in my fridge. Place a small amount on a small plate, and place at the back of your fridge. It will absorb any unpleasant odours and keep your fridge smelling fresh. You can also use it in smelly shoes, just sprinkle some bicarb in your shoes and leave overnight. Voila! No more smells in the morning!
Carpet deodoriser - in a large salt shaker, place bicarb with a few drops of your favourite essential oil. Shake to cover all of your carpet, and leave overnight. Vacuum in the morning for a fresh home!
Natural shampoo - mix a tablespoon of bicarb in a cup of warm water. Wet your hair, and pour the mixture over your hair. You can 'later it up' although it won't bubble, this action is more to dislodge any dirt on your scalp. Then, rinse out hair, and as a conditioner, pour a tablespoon of apple cider vinegar mixed into a cup of warm water, over your hair as a rinse. Rinse your hair out. The vinegar smell will remain in your hair until it dries. Your hair will never be softer! This is called the 'No-Poo' method and has a big community following. You can find lots of Facebook groups dedicated to this. Here is one of my favourites.
3. Castille soap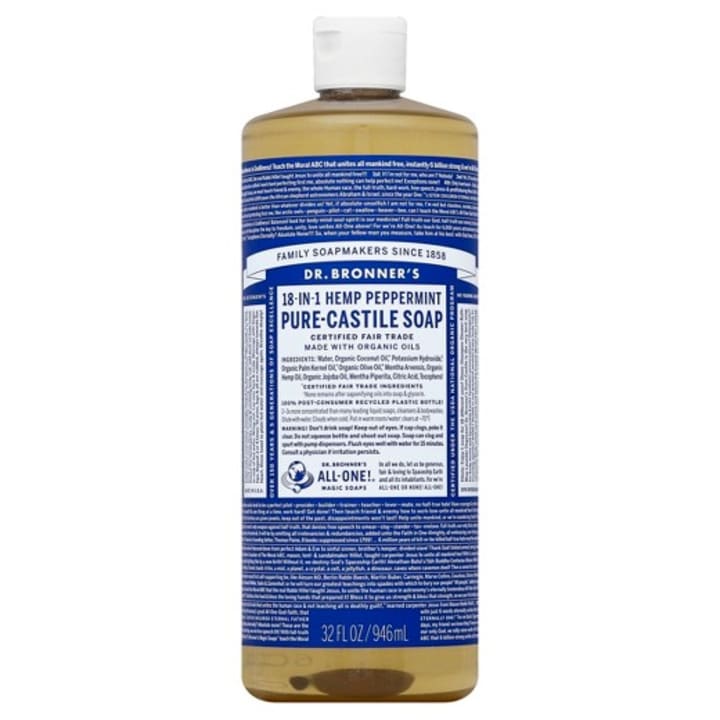 Another great all-purpose option. Castille soap comes in many different fragrances, but I like to just get the original version and fragrance it myself with essential oils, depending on my mood.
You can use this stuff for just about anything that requires soap of some kind. I like to make an all-purpose cleaning spray by adding a squirt of it into a spray bottle with some water and essential oil. It's also fantastic for cleaning windows, again just in a spray bottle with water (this time, skip the essential oils if you don't want streaky glass) and wipe with a microfiber cloth.
You can also use it as laundry detergent, shampoo, and shower gel amongst many, MANY other things.
I buy my castile soap from here. If you're not already a Nourished Life member, use this link to get 10% off your order.
4. Koh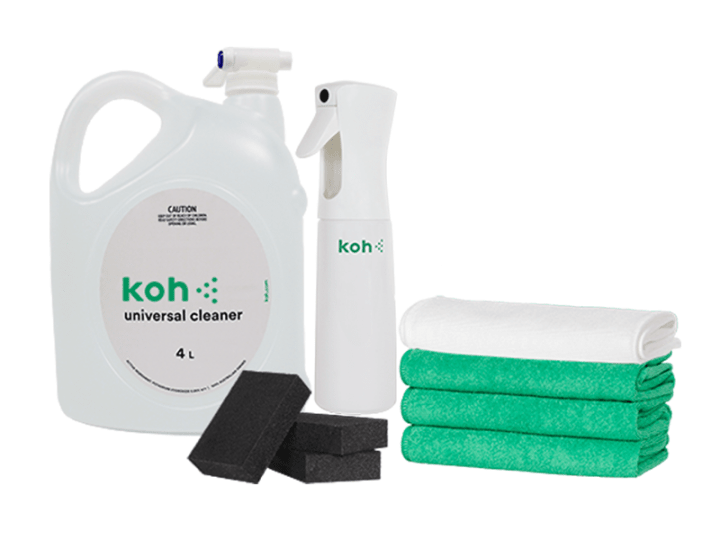 This is hands-down one of my favourite cleaning products. It is completely natural, and a little goes a long way. One 5L bottle usually lasts me about four months. And it is POWERFUL! The grease cutting properties in this stuff is superb, and it cleans glass beautifully. If you buy the pack with the diamond sponges and microfiber cloths, you will be able to clean your whole home with ease. Watch the testimonial videos on their Facebook page and be amazed when they clean ovens. This stuff really works! I enjoy this product for its convenience too. It's just so easy to use. One last tip for when you use Koh—add some clove oil when cleaning your shower to prevent the build up of mould. It is so effective and makes cleaning so much easier.
5. Essential oils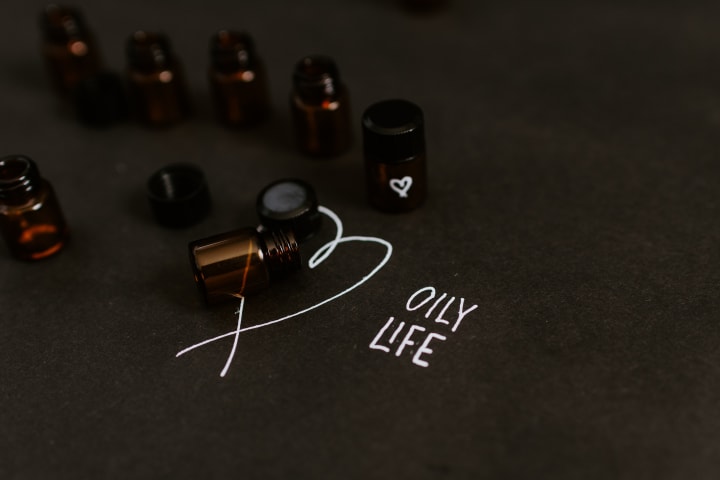 And my last natural recommendation is to have some essential oils on hand. They can be used for lots of things besides making your home smell great. I especially love using it as a furniture polish. You can find my recipe here.
My top five essential oil picks for cleaning your home would be:
Eucalyptus, to freshen and kill germs
Tea tree, to freshen and kill germs. Spray on carpet and mattresses to kill dustmites
Lemon, great for bathrooms and kitchen.
Clove to kill mould
Arborvitae to polish furniture.
Here are the places I buy essential oils from:
doTERRA has a wider range of oils, but I find if I'm buying large quantities of oil, The Australian Eucalyptus Oil Company are better value. They also sell cleaning products and I am in love with their lavender laundry detergent.
If you've enjoyed what you've read today, it would be super helpful if you could either leave me a tip on the link below, or share this article (or both!).
I hope this article helps you to see that cleaning without chemicals really isn't as scary as it sounds. In case it brings up some questions for you, I'd love to answer them over on my facebook group, Crunchy Mony.
Happy cleaning!