5 Myths About Buying a Mattress Online
Are you skeptical of buying a mattress online? Is there something holding you back?

Supported ByLull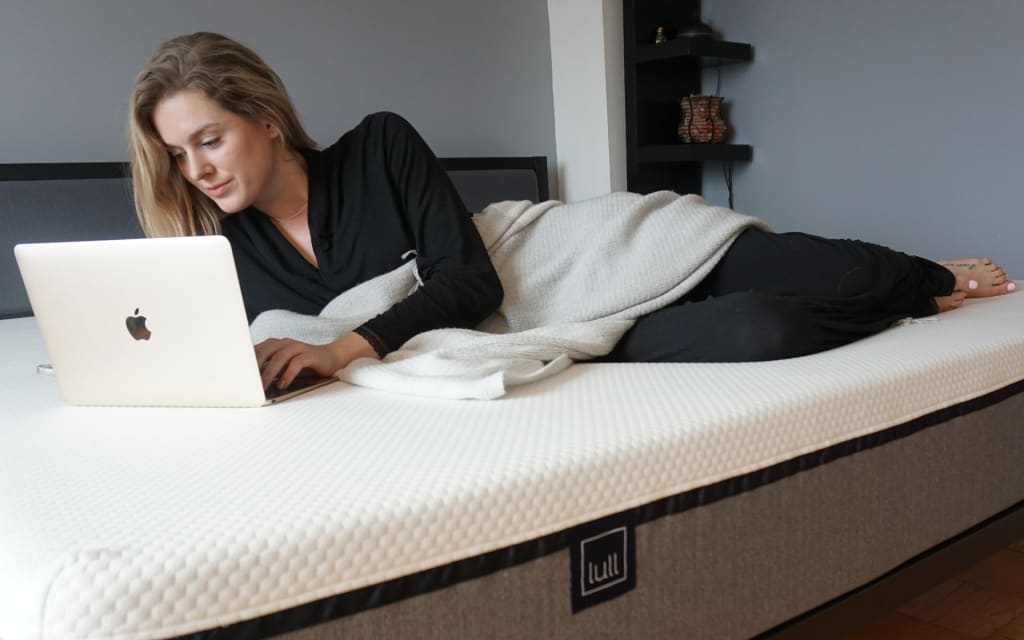 I'm an avid online shopper. But I haven't always been this way. After years of click-and-go practice, I've become a self-proclaimed expert at finding the best picks in any category, learning to carefully balance high quality and affordability. Since most of my friends are more skeptical to order things online, I'm usually the guinea pig and will take the plunge first because I have no problem with returning. My friends constantly ask me for online shopping advice and love to know what I've bought recently. The one that keeps surprising everyone is my personal favorite online purchase: my beloved Lull mattress.
"You bought a mattress online? Are you sure that was a good idea?"
Our transition to online shopping in this technological era isn't easy for everyone to adjust to. . There is still a lot of unresolved hesitation surrounding making large, long-term purchases online, which I totally understand. I'm here to tell you that there's nothing to worry about when it comes to shopping with Lull. They believe in their product so much, they remove virtually any risk from the process.
My Lull mattress is everything I could want in a mattress, and then some. With proper research, anyone would be able to see why. However, I seem to get the same worried responses when I share my adoration with those around me. Here are five debunked myths about buying a mattress online that will send you rushing to order your own perfect mattress from Lull.
Myth 1: "It's risky to buy a mattress you've never felt."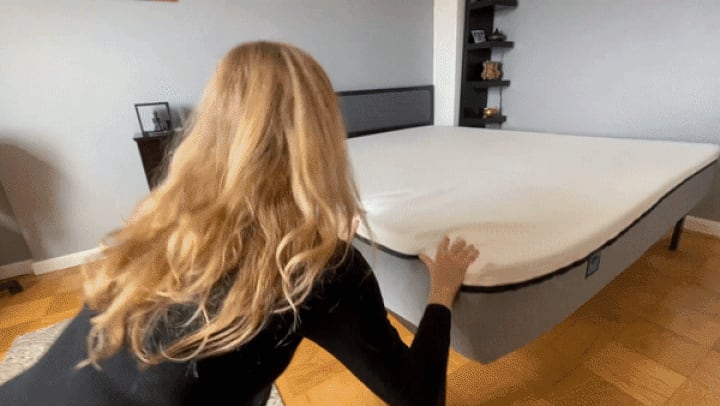 When I considered buying a mattress online, I too was concerned about how I would know which bed was the one. Weeks of exploring specifications and reviews led me to Lull, an online mattress company based in California whose goal is to make it easy for you to sleep comfortably. Lull's prices are more affordable than competitors', and significantly less expensive than mattresses sold in brick-and-mortar stores. How is this possible? Lull cuts out the middleman; you're getting the truest price for what these mattresses are worth. I'd pay a whole lot more for the quality of these mattresses—but not if I don't need to!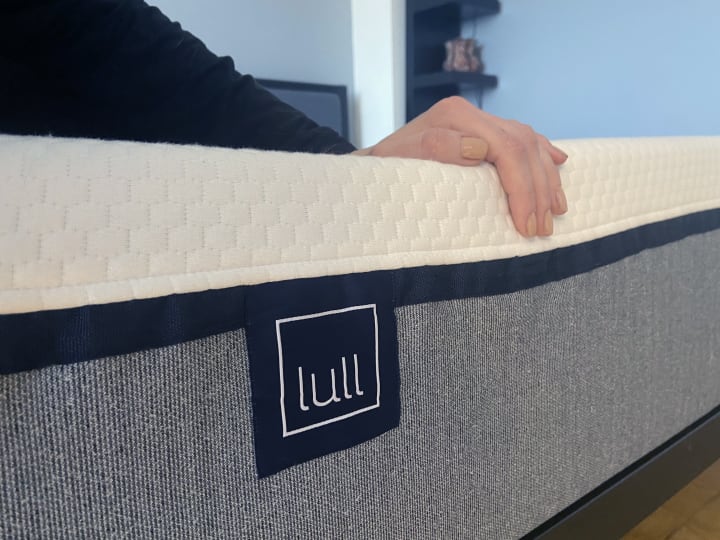 Sure, there may be some concern about not being able to feel a mattress before you commit to it—but when you awkwardly flop down onto a mattress in a traditional mattress store, with a salesperson uncomfortably staring and pushing you to buy the most expensive option, do you really know what feeling you're supposed to be looking for? The only way to really tell if a mattress is the right fit for you is to sleep on it. That's what sold me on Lull: in addition to having over 30,000 raving reviews, Lull offers a 365 night risk-free trial to make sure that you're completely happy. If you don't love it (but you will), Lull will arrange for a free return pickup from your house. It's truly the easiest and most convenient way to buy a mattress! I loved my mattress right away, and didn't even notice when that trial period was up; my mind was already set that I'd found the bed of my dreams.
Myth 2: "You won't sleep as well on a mattress bought online."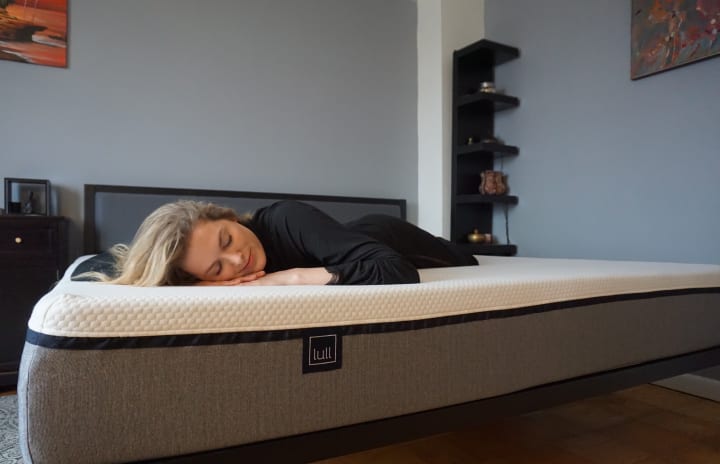 Those who think mattresses bought online are any less comfortable probably have never tried one, or never tried the right one. Since purchasing my Lull mattress, I've been sleeping so much better at night, which in turn has made me significantly more productive and less stressed during the day. My mattress feels luxurious and supportive; I never feel like I'm sinking in, and I never wake up with aches and pains.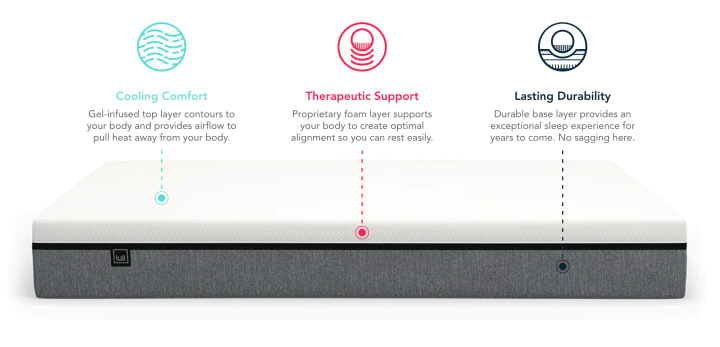 Lull mattresses are made with advanced three-layer technology, each made with the highest-quality memory foam. These layers are crafted with cooling technology and unparalleled support, making for the best nights' sleep you've ever had. If you're looking for a mattress to share with a partner, Lull's premium memory foam distributes motion—this means you won't wake each other up during your middle-of-the-night bathroom runs.
My favorite part of Lull's mattresses is that they are CertiPUR-US®-Certified, which means all materials are non-toxic and non-carcinogenic. Not only does my mattress feel incredible, but it's also safe for me and for the environment.
Myth 3: "Online mattresses are difficult to ship, carry, and set up."
As a single twenty-something, delivery was definitely a fear of mine. What if the mattress was too heavy to carry myself? What if I couldn't unwrap the mattress on my own? Is there assembly involved? Could a mattress that's delivered in a box really be thick enough and comfortable?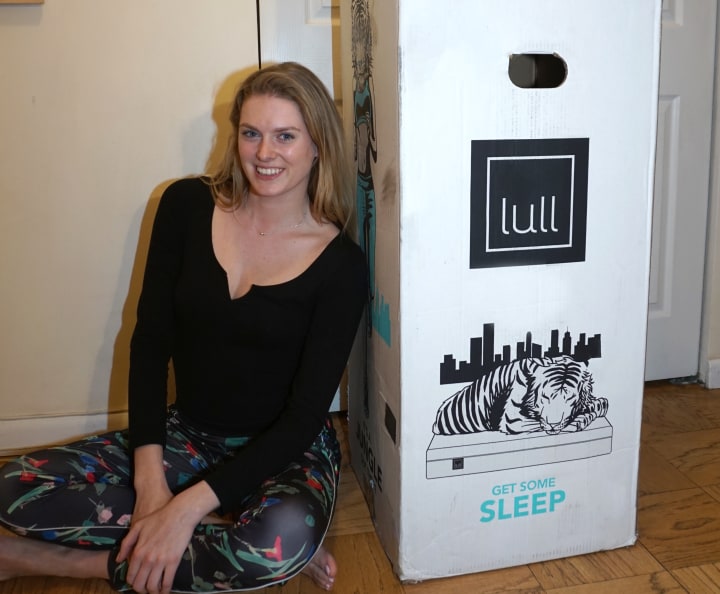 Lull offers free shipping on all mattresses; your mattress arrives at your doorstep in only one to four days, making it a tough competitor to beat even for traditional stores' delivery policies. Lull mattresses are pressure-sealed in wrapping to make them compact enough to fit inside in the small box. When my bed in a box arrived, all I had to do was remove the mattress from the box, unroll it, and open the plastic. It took no more than 5 minutes to set up and was so easy to unbox by myself.The mattress expands so quickly and is the perfect amount of density.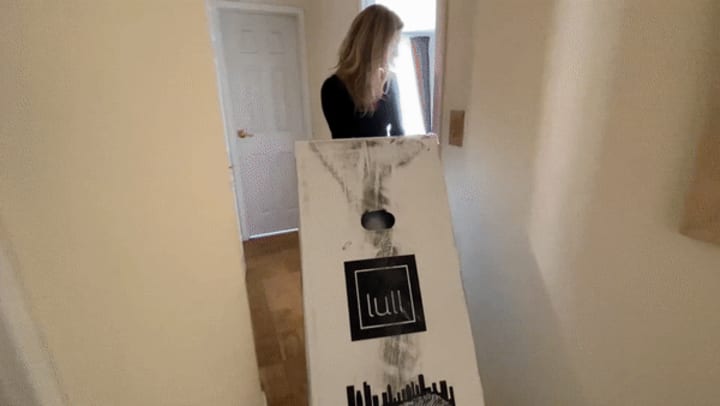 My apartment is on the third floor of a building with no elevator, which was another factor that made this purchase worthwhile. The box the mattress was shipped in makes for an easy move for those of us living in tight quarters. Some might consider shoving a mattress through a doorway to be a "rite of passage", but it's certainly something I'm glad I never had to worry about.
Myth 4: "Online mattresses are only for people who can afford to pay in full."
Let's face it: mattresses are an expensive purchase compared to most things we buy for ourselves. While a new mattress is certainly a worthwhile investment, we don't all have the money up-front, which is what leads many people to settle for secondhand mattresses, lousy sleep, and achy joints.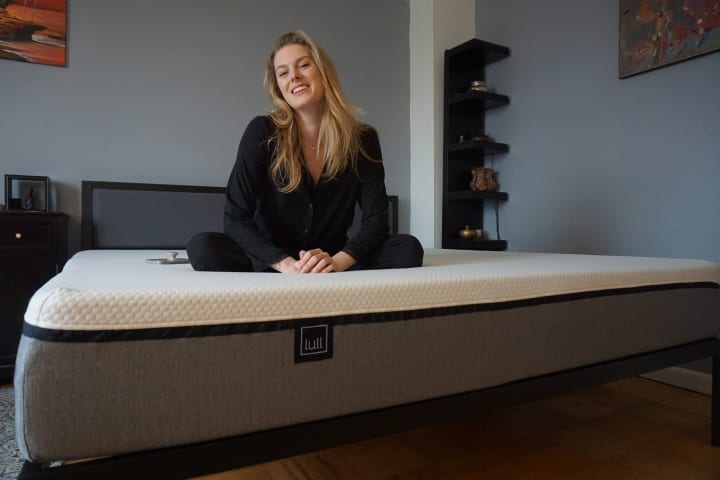 The worst mistake you can make when considering an online mattress purchase is assuming it's unaffordable, or only meant for people who can cash-flow the purchase. In addition to being significantly more affordable than traditional brands, Lull offers monthly payment options starting at 0% APR financing. You can pay as low as $28 a month for a mattress—and believe me, it's far more valuable than the one coffee a week I forego to make up the difference.
Myth 5: "Online mattresses don't last as long as traditional mattresses."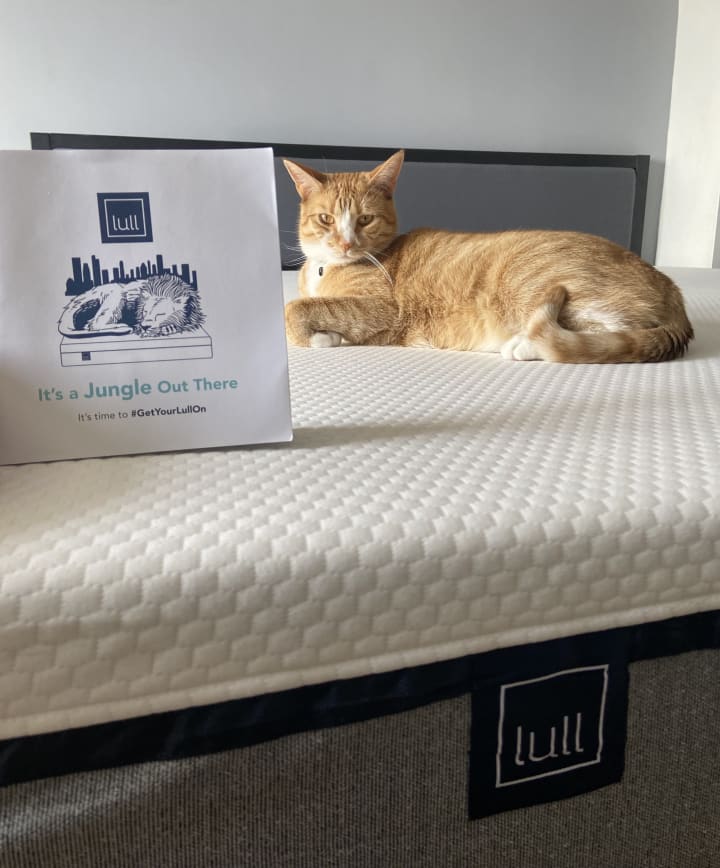 In the next five to ten years, I will definitely consider purchasing another Lull mattress. I'm not talking about a new mattress for me, but rather for my future child. Lull mattresses have a lifetime warranty, so I'm able to spend my nights happily (and comfortably) dreaming about the future without worry.
Until that time comes, though, I'll just continue to share my excitement about how Lull is changing the mattress buying experience for the better. Much of the hesitation that surrounds online mattress shopping comes from a lack of experience. People are afraid of change, but change is necessary for progress. If there's a newer, better way to buy a mattress, why spend your time at a dreaded traditional mattress store?
So, when I am asked whether buying a mattress online is a good idea, here's my response: Buying a mattress online is not just a good idea—it's the right idea.
Reader insights
Be the first to share your insights about this piece.
Add your insights