5 Major Reasons Why Your AC System Is Not Blowing Cold Air
HVAC Service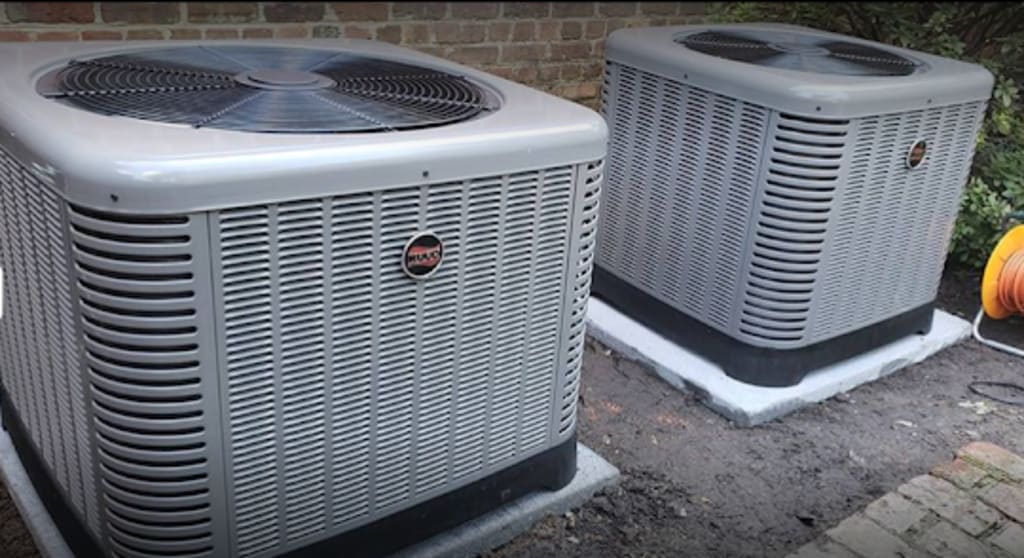 If your air conditioner is not blowing cold air or functioning properly, it can be an alarming situation in your home. As the season changes, there is a possibility that your cooling system might be in a need of special care and maintenance. However, if you choose to delay the maintenance of your cooling units, you might give rise to unwanted problems and situations. Moreover, you might even notice a sudden spike in your electricity bills due to the low efficiency offered by your air conditioner.
You must take immediate action as soon as you notice there is a problem with your cooling units. Nevertheless, we have mentioned some major reasons why your air conditioner is not cooling your room and ways to help you select the best Air conditioning repair service in Midlothian, VA
Leaking or Low Refrigerant
Refrigerant is an important fluid in your cooling units that absorbs heat from your surrounding air and puts the whole process in motion. If your air conditioner is not blowing cold air then there is a possibility that it might be running on low refrigerant and need additional fluid added. The most likely reason for low refrigerant is the leakage in your cooling units. Along with creating a disturbance in the cooling process it also gives rise to many respiratory problems.
After suspecting the issue it is advisable for you to stop using your air conditioner right away and contact experts to diagnose and fix the leakage problems.
Dirty or Clogged filter
Air filters work overtime trapping dirt, dust, lint, and pollen. In addition, leaving them unattended can result in filter sheets getting clogged with various airborne particles and germs. When this happens, your air conditioner might reduce cooling to your home and in extreme cases, it might even shut down automatically due to the lack of airflow within your cooling units.
Furthermore, dirty or clogged air filters can soar up the temperature inside your cooling units which can affect the evaporator coil and condenser. Along with that, it can also cause parts to wear out faster than they should.
Problem with Evaporator Coil or Condenser
Air filters help in keeping the evaporator coil and condenser clean and allow them to operate at peak performance. However, clogged air filters can affect the coil and condenser performance majorly and result in early wear out.
Due to constant moisture, your indoor evaporator coil is prone to problems such as mildew and mold. Moreover, evaporator coils can also freeze up if the refrigerant is leaking or running low within the system. The issues with evaporator coils can only be cured by professionals, therefore you must not take matters into your hands rather than consulting with an expert.
Along with that, your cooling unit's outer portion called condenser can also wear out over time and cause blockage in your cooling system.
Blocked Registers
A return air register takes air into the system and supplies the vents with blow-conditioned cool air, inside your house. If the ventilation system that runs throughout the house faces blockage or leakage in the ductwork, it can affect the cooling and create larger problems.
A tear or hole in your ductwork caused due to rodents like mice or rats can create leakage of cold air from the attic. Whereas if something is restricting air near the vent then only the room with that vent might feel warmer than the rest of the house. Make sure to check the supply vent is fully open and free from blockage.
Thermostat Issue
One of the common reasons your air conditioner is blowing warm air instead of cool air is when your thermostat setting is not in auto-mode. The cooling unit will never turn on until the air temperature in the room rises above the control settings. Therefore, ensure your thermostat setting has not been changed, if otherwise then make sure to set it to auto or cool mode.
However, even if the cooling system is not functioning properly then you must consider changing the batteries of your thermostat or if needed consult a professional.
A properly functioning ac unit keeps the temperature of your room cool in summers and allows you to breathe fresh and clean air. We hope with the above-mentioned factors you now have a better understanding of what can be done when your ac is not blowing cool air.
At Mode Comfort, you can get access to the finest AC repair services at your doorsteps. Contact them to book an appointment.
list
About the author
Reader insights
Be the first to share your insights about this piece.
Add your insights