5 Cash-Back and Savings Apps You Should Absolutely Download for 2019
The Easiest Ways You Will Ever Earn Money
Rawpixel, Unsplash
It's the end of 2018 and I think we can all agree we're ready for it. If you're like me, that rent increase, heavy car note, and surprise medical bills are just the lint-covered cherry on top of a stale cake. Millennials and older generations alike are on the hunt more than ever for some extra bucks without requiring too much extra time in exchange, because let's be honest, our days are already filled with enough day jobs and side hustles.
What better way to start the new year off than finding some extra cash? Don't worry, this article isn't going to encourage you to post your babysitting or dog walking ad on Nextdoor or to mow any neighborhood lawns. Getting you a few bucks is as simple as a couple of app downloads and receipt uploads. If that's too much for you, I'm not sure you deserve those bucks back. But, for those of you who still have some phone storage left, check out these five apps you should absolutely download as your 2019 resolution.
1. Ibotta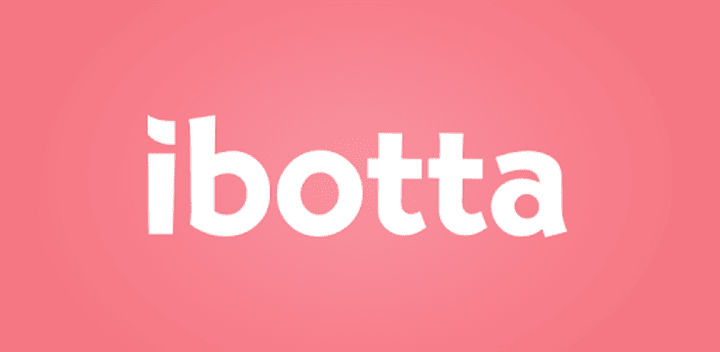 This one is first on the list because it's been the most rewarding for me. Ibotta is an app that gets you cash back for a lot of the shopping you already do. The app adds new offers and stores every month from your local grocery stores, to your favorite clothing shops to most of your mobile shopping favorites. There are a few ways to earn some spare bucks on this app:
Claim Offers and Upload Receipts : Say you've just done your weekly grocery shopping at Target. Open the Ibotta app, take a look at the offers under Target, claim those that you have on your recent receipt, and upload a picture(s) of that receipt. Boom. You've got cash-back in usually less than 24 hours! Fun fact: There are usually a few "any brand" offers for most stores, including some cash back for uploading any recent receipt or a percentage of your purchase back from stores like Joann and Banana Republic.
Mobile Shopping: Usually a percentage ranging from one percent to 10 percent cash back on certain online stores. Instead of going straight to your Amazon, iTunes, Uber, or other mobile shopping app, start with Ibotta, find the store/business you want to shop at, and click "shop" on the offer most applicable to your shopping plans. If you have even half of an online shopping addiction as I do, you're going to be sitting pretty with all that cash back!
Bonuses: Ibotta offers plenty of opportunities to earn extra money by claiming a certain amount of offers within a designated time period. Sometimes, you can even get a bonus just online shopping at one store. How easy is that??
Referrals: Get a cash bonus for every friend you refer (after they claim their first branded offer). What's even better? Any of your referrals become a part of your team–the more offers you all claim, the more bonuses you all get! Become a part of my team using my code, kmuldhb, then invite more friends with your own code after you sign up! Mo' friends, mo' money!
Ibotta lets you withdraw all your rebated money once you've reached a minimum $20 in cash-back. You can cash out with a gift card of your choosing or straight cash to your PayPal or Venmo account. Getting a check doesn't get much easier than that, folks!
2. GetUpside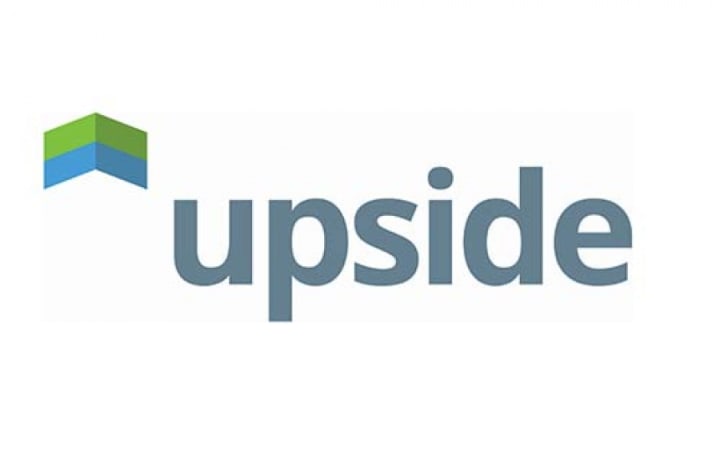 If you drive a car, you purchase gas on the regular. If you purchase gas, you need this app, trust me! GetUpside locates the nearby gas stations that will give you upwards of $0.12 per gallon back on your gas purchases. Before your next gas trip, pop open your GetUpside app, find the nearest participating gas station, claim the offer (at the type of gas your car takes), fill her up, print your receipt, then upload the receipt to the app. And voila! Extra bonus? Like Ibotta, GetUpside rewards referrals. When you refer a friend, you get $0.01 per gallon each time your friend purchases gas and claims an offer through the app, plus you and the friend get a one-time $0.15 per gallon bonus. Sign up with my code, RVCM3, and invite your friends with your own code! Cash out via a gift card, PayPal, or a mailed check.
3. Achievement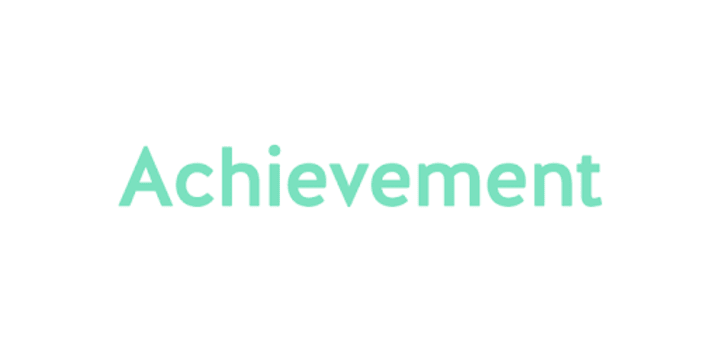 In all honesty, this one may take a little longer to reach your cash payout. But like every app on this list, you have nothing to lose (but a tiny bit of phone storage). Achievement gives you $10 when you reach 10,000 points. How do you earn points, you ask? Connect exercise, meditation, and other health apps to your Achievement account and you will get points based on your exercise and health data. For instance, if you have an iPhone, connect your Health app and get points with the number of steps you walk per day. Achievement also occasionally posts surveys, short questions, and articles to get a few extra points here and there. The more apps you connect to your account, the faster you'll reach your $10!
4. InboxDollars

This one is an oldy, but a goody. InboxDollars gives you money for surveys, reading paid emails, and other individual offers from app downloads to playing games. Although there is an app for InboxDollars surveys, most of your cash-back opportunities will require you to log in to your account from a web browser. You can also get a few other rebate opportunities with "Spin and Win" chances, once-a-day polls, watching short videos, or entering winning keywords posted on their Twitter or Facebook. The best part? You get a $5 bonus just for signing up. Talk about a fresh start! Some of the offers even give you coupons or discounts towards shopping on top of the free cash. Pretty sweet, huh?
Let's not forget about the referrals. You get $1.00 for every friend (up to five friends) that signs up with your referral code/link plus an additional 30% of all of your friends' earnings. Sign up using my link and refer your friends with your own link! You're eligible to cash out with a check mailed to you once you've reached a minimum of $30. Easy-peezy, lemon squeezy.
5. Acorns App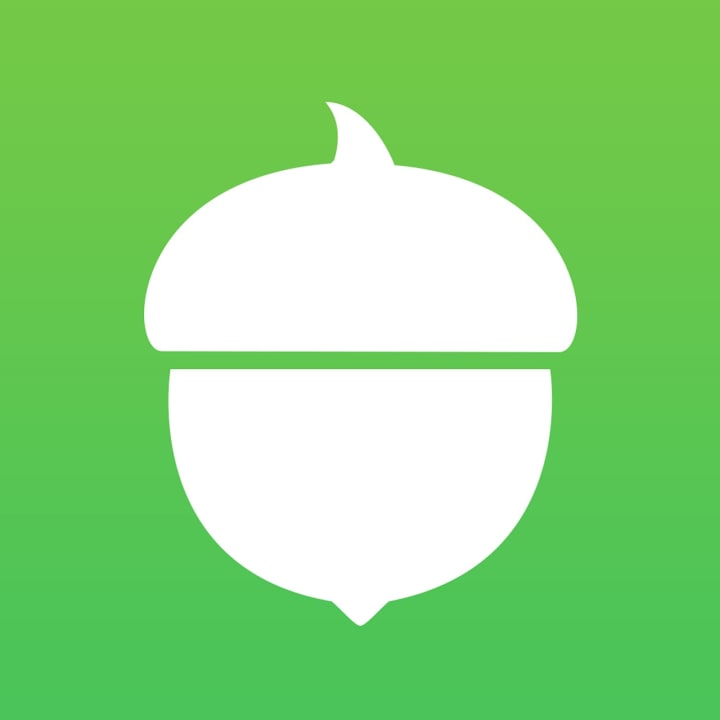 Acorns is the oddball app of the list, as it is a savings and investment app, rather than just a cash-back app. This app not only makes it easy for you to invest at whatever level is best for you, but it also provides great information on investing and retirement accounts. You can add money to your investment or savings account with automatic recurring investments from your bank account, one-time investments, or round-ups from your credit cards. The app also offers "found money"—stores offering a percentage of your purchase invested into your account if you start with the Acorns app to shop their brands. Acorns is great in the fact that it lets you invest at whatever risk level you feel comfortable with, at whatever rate is best for you, for short-term or long-term savings. However, Acorns does charge $1.00 per month for its services.
Following the trend of the other apps, referring a friend gets you $5.00 invested into your account and $5.00 invested in your friends' at no cost to either of you! Sign up using my link and refer your friends with your own link. Acorns even has a promotion right now – refer 12 friends, get $1200 invested into your account. How crazy is that?!
None of these apps will make you rich, and most likely, won't get you closer to quitting your job and laying on the beach for a living. But why pass up on easy, free money with the simple act of downloading some apps and uploading some receipts? All of these apps have paid for more than one of my bills this year, helped me save more for the future, and took away at least a little stress from my paycheck-to-paycheck living. Happy savings!