4 Tips to Create the Perfect Bedroom Your Teen Will Love
Trust Me, I'm a Mom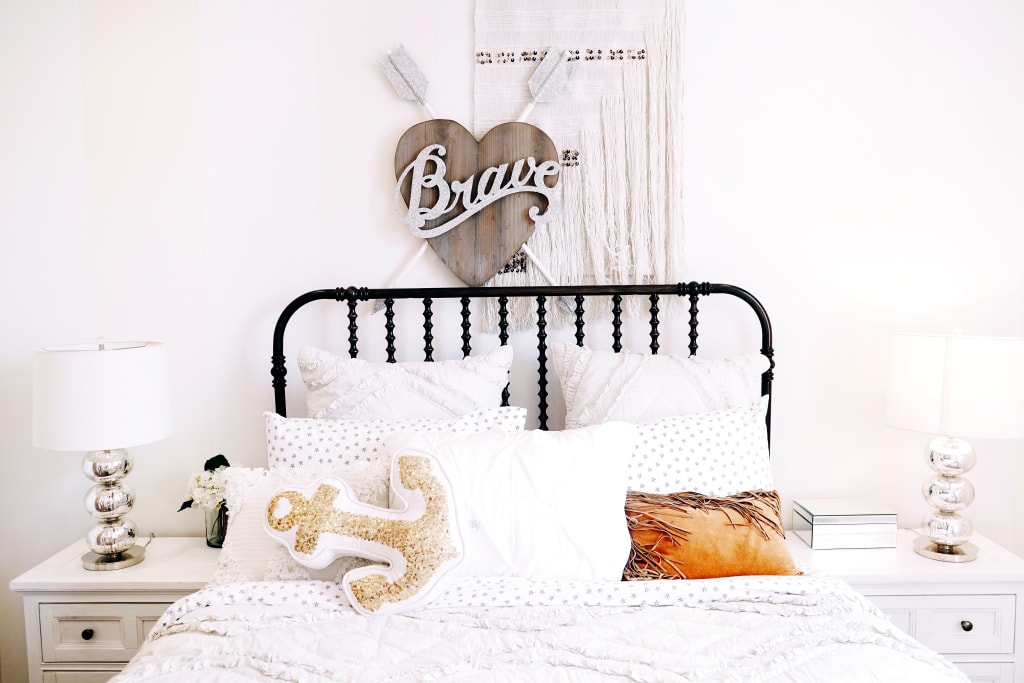 Teenagers spend a significant amount of time in their bedrooms. Of all the rooms in the house, your teen's bedroom needs to be a versatile space. When creating a space for your teenager, consider all the activities the room needs to support.
Sleeping
The most important thing your teenager will do in the space you're creating is sleep. For that task, choose a bed that's appropriate in style and size for the room.
Some pieces can do double duty as storage as well as a sleeping surface. Furnitures Standards has some great options for full and twin size storage beds.
You might consider allowing your teen to choose the bed, especially if you expect them to continue using it when they leave your home as an adult.
Studying
Most teens prefer to do homework or complete school projects in their personal space. If you have the room, you could consider creating an area specifically for studying.
To create this zone, start by choosing a desk or table that fits your teen's preferred method of working.
Does he like a large surface that is perfect for spreading everything across the top? Does she like a neat, organized space that holds one book or notebook at a time?
While planning the study area for your teen, remember to consider storage and organization in the space. Where will all the school supplies, art supplies and paperwork land?
Gaming
Today's teenagers typically spend a certain amount of their time playing video games. Whether they choose to use a computer or a console system, they appreciate a comfortable space to play games with their friends.
If you plan carefully, the study zone could also function as the gaming zone, particularly if your teen enjoys using the computer for playing.
In addition to a surface to house the television and console system or the computer, a comfortable chair or some form of seating is a nice addition to this area of the room.
If your teen prefers to sit on the floor, you could consider providing a soft rug for the space. A rug not only adds a place to sit, but also it adds a decorative touch to the space.
Another idea for seating in the gaming area is a beanbag or video game chair. Knowing your teen's gaming habits will help you design this area of the room.
Chillin
When it seems they are doing nothing, teenagers often say they are, "just chillin." This can include anything from reading to listening to music to silently staring into space.
Whatever manifestation their chilling exhibits, teenagers need a space to relax and just be themselves. Some teenagers prefer to use their bed as their chill zone while others prefer a comfortable chair or the floor.
For this zone, you might consider adding a container of snacks. Additionally, this zone would be a good area to have art supplies, pens and paper for journaling, or other materials for self expression.
Final Thoughts
Creating a space for your teenager to comfortably spend time requires a little thought and effort, but it does not have to be expensive.
Creative thinking and ingenuity will lead you to choose items your teenager will appreciate and use for years to come.
Use your knowledge of your teenager's habits as your guide to creating the perfect teen bedroom they will love!