4 Things in your Bathroom, that are Unexpectedly Dirty and may be Easily Overlooked.
Stuff in your bathroom that you might consider cleaning regularly..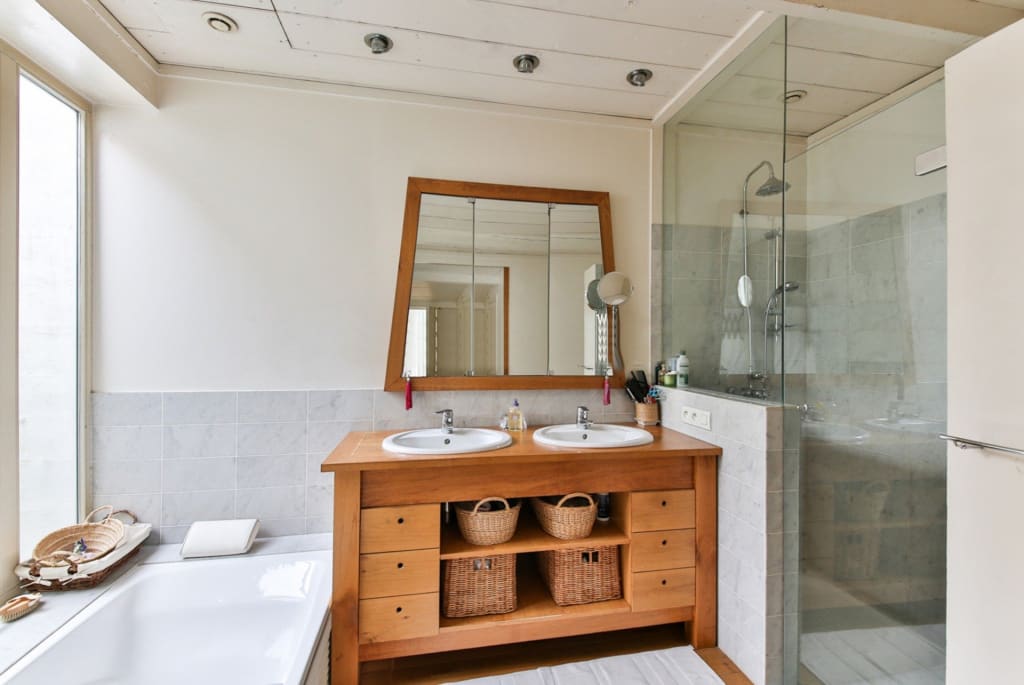 Germs, mold, and bacteria do live everywhere in our house; thus, it is super critical to always keep your home clutter-free, clean, and wipe all your furniture regularly. Yet, there might be some things you have been overlooking while you are cleaning your house, especially in your bathrooms. So, we listed the top 4 things you might have been forgetting to clean in your bathrooms.
Laundry Bag
While trying to save space in your bathroom and keeping it organized, you will most likely purchase a laundry bag for small spaces to easily toss dirty clothes in them. After all, it is a cheap, handy investment. Yet, you might be forgetting that they themselves can be tossed in your washing machine as well. You need to wash them because they are always in contact with dirty clothes. Particularly, if you have babies or toddlers in the house, the laundry bag will be contaminated with poop or pee residue.
The same goes for any plastic laundry basket or any cloth or wood laundry compartments you use on a daily basis. Always wipe them with a disinfecting solution between each laundry day.
Shower Curtain
For sure you do clean your shower and bathtub often, but have you ever washed your plastic shower curtain? Shower curtains are vulnerable to soap and mold built-up just as your bathtubs. It is important to check your curtain for any black mold, as they do pose a health risk for you and your family. They grow due to excessive moisture in your bathrooms. So, always keep your curtains pulled close all the way, and adjust their height to help them drain well.
Try washing your curtains at least once a month. You do not need to start scrubbing those curtains because you can easily toss them in the washing machine with some towels. Or try to bleach it and hose it down. If you do it regularly, washing it down with some soap and water can do the trick just fine.
Toilet Brush
Of course, we all consider toilet brushes essentials in every bathroom. However, aren't they the worst necessary and inconvenient product brought to the house? The majority of households forget to clean those nasty brushes. Well, because many people think it's counter-intuitive that we clean it often while it will get in that toilet again and again. Unfortunately, it is super important to wash the brush after cleaning the toilet by simply rinsing it in clean, flushed water and spraying it with hydrogen peroxide to disinfect it. Remember to clean all your brushes or rags after using them for cleaning, as they can house some nasty dirt that can be quite troublesome if left alone.
Toothbrush Holders
In addition to the fact that you need to wash and replace your toothbrush often, you also need to wash your toothbrush holders. According to a recent study, toothbrush holders have been found to be the third germiest place in homes. Fortunately, they are very easy to clean and maintain.
If it's the first time you wash your toothbrush holder, start by soaking it in hot, soapy water for 10 minutes to release stuck-on residue, grease, toothpaste, saliva, and even blood dripped from your toothbrush. Then, scrub and remove all those things before you sterilize it in a dishwasher or a hot bath.
Everyone thinks they are doing a great job when cleaning their bathrooms. However, keep in mind that your bathroom is very smart in hiding fungus and bacteria. Always check those 4 things, as maintaining their cleanliness will prevent any health risks that you and your family may encounter.