4 Benefits of Rubbish Removal to Perth Businesses
How Perth Businesses Can Benefit from Rubbish Removal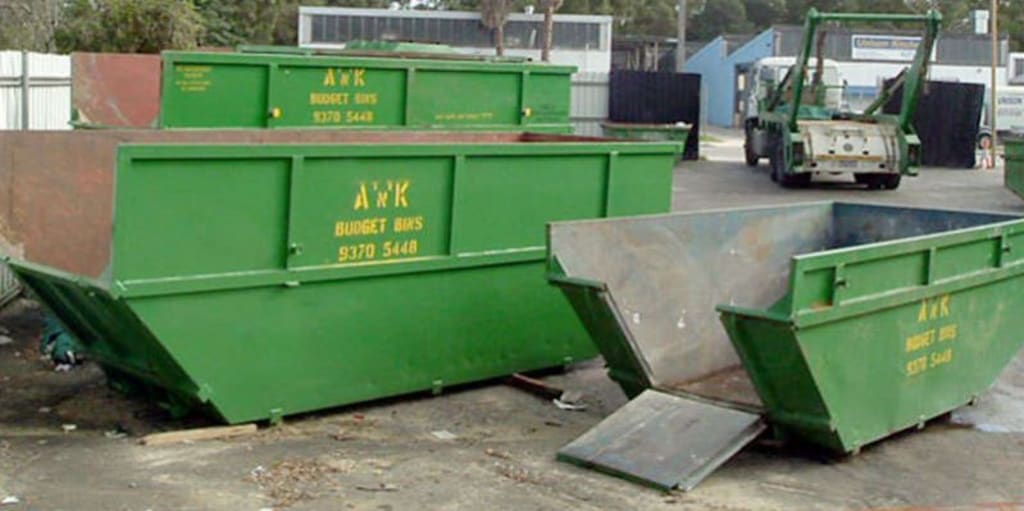 No matter whether you work in the food industry, construction industry, manufacturing industry or any other commercial sector, your business is always going to be churning out waste as a by-product when producing its main outputs. It's worth noting that according to Inside Waste, Australia landfilled more than 21Mt of waste in 2019- which, you should know, is equivalent to the amount we landfilled back in 1996! Of course, our continuous growth in population isn't making it any easier to cut back on waste production, which is why it's becoming more important than ever for both Australian residents and business owners to do their part in ensuring that as much rubbish as possible can be saved from ending up in landfill.
When business owners are searching for rubbish removal Perth services, there is one particular solution that sticks out amongst the rest. Skip bin companies provide Perth businesses, no matter which industry they're in, with an easy and convenient method of waste disposal. There are many benefits to choosing to deal with your rubbish removal needs through such a solution, and we'd be glad to introduce you to a few of them:
Cleanliness and Safety
When you're running a business, it's unsanitary to leave massive amounts of rubbish and waste to build up all over the place. Furthermore, neglecting to handle such a situation could pose as a potential hazard for yourself, employees or even customers, which could consequently result in injuries. If you want to ensure a safe and healthy work environment for your business, implementing the correct methods of rubbish removal are a must.
Saves Space
Rubbish removal is a job no one jumps at the chance of doing. Being faced with a mix of pungent smells is one thing, but having to go out of your way to search for free space to store your trash is another. This is especially difficult if your business is already producing large amounts of waste, and you are having trouble finding room to fit all your rubbish in without stacking them on top of one another. Waste that is undealt with can take up room around your business in place of more important things, which is why it's important to have your rubbish removal needs tackled as soon as possible.
You should know that skip bin hire companies offer a vast range of skip bin sizes to accommodate for various amounts of commercial waste. In this way, you won't have to worry about having too much waste and consequently having to order extra bins at the same time, or not being able to get the most out of your skip bin's capacity due to having a smaller volume of rubbish for disposal. You're ensured the perfect bin size every time you call, so you can always be sure of getting your money's worth and having your waste needs dealt with effectively.
Timely Solution
To avoid having mountains of trash build up on your property and create a negative impression on your employees or customers, you'd want to have your rubbish removal needs dealt with effectively and in a timely manner. Fortunately, skip bin hire services prove as the perfect way to ensure this for your business. Skip bin hire companies can deliver their bins at a time that suits you best. Once your bin has been filled up, they will return to collect it, and have it removed from your property as quickly as you need. As a result, you won't have to deal with unsightly trash sticking around on your site for much longer than it needs to.
Sustainability
Corporate social responsibility is the responsibility that all businesses have to the environment and to society- to strive to make decisions that benefit as many stakeholders as possible in an ethical manner. Working to make sustainable choices comes under this particular business practise, and ensuring the correct methods of waste disposal is the perfect way for businesses to get started in upholding such responsibilities.
When you're desperate to get waste off of your business site, you may be tempted to just dump it everywhere and anywhere and get it out of your hair as soon as possible. Unfortunately, if all businesses thought like this, we'd have a pretty devastating environment around us. On the other hand, skip bin hire companies provide a service where you can have your filled skip collected and brought to a licensed sorting facility, where your waste will be salvaged through to find any materials worth recycling. Consequently, you can reduce the amount of waste that ends up going to landfill by giving certain materials a second chance at life!
Rubbish removal is a vital aspect for all Perth businesses to consider nowadays, as there's an even heavier responsibility on our shoulders to do what's right for the environment. Perth business owners should be doing all they can in conjunction with residents to make the most environmentally beneficial decisions possible. In doing so, we can work towards a more sustainable future where more raw materials can be saved, energy consumption can be reduced, and the devastating effects of pollution can be lessened.