3 Things You Need To Do Before Selling Your Home
We are headed into the 'Busy' season (Spring) for real estate. I am going to share some tips with you that can potentially save/make you thousands of dollars while also ensuring a smooth transaction because you did the work, before the work!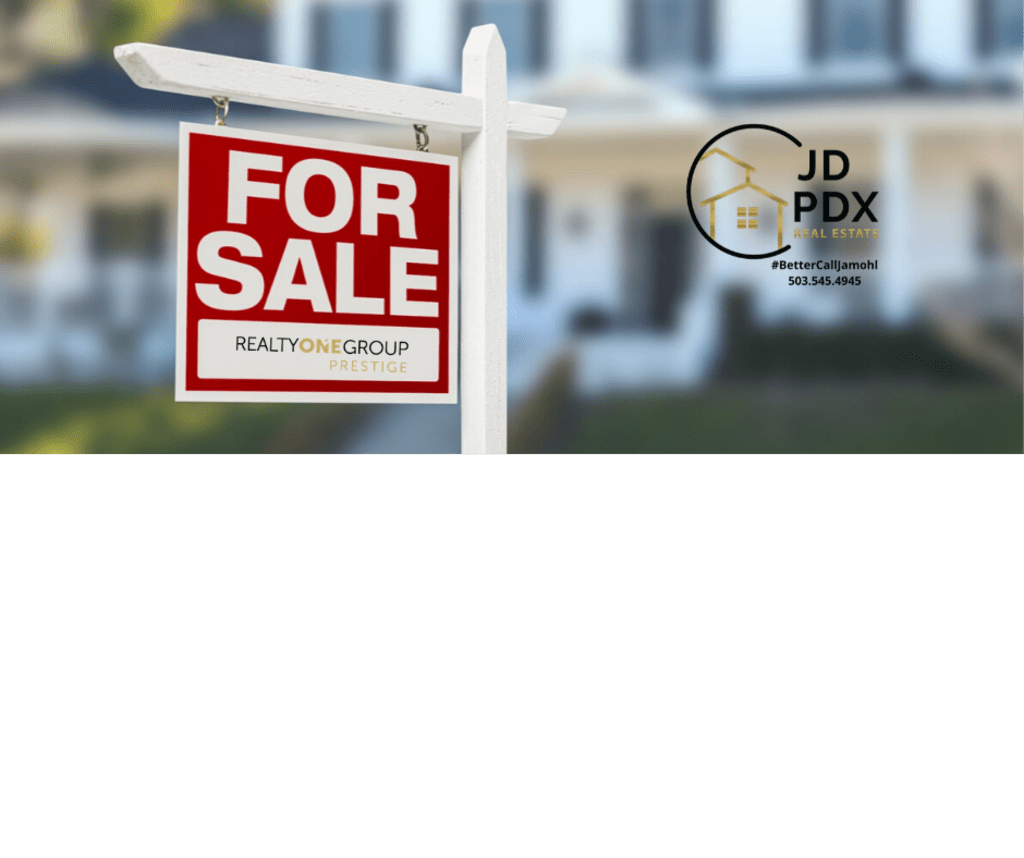 Homeowners, help me, help you!
1. Know Your Market!
It is a good move on your part to not just rely on your local real estate expert for this information. I recommend educating yourself on what is going on directly in your neighborhood when it comes to active homes on the market along with the pending and sold homes so you can get a good idea of how quickly or slowly the market is moving in your neighborhood. This will help you to price your home correctly for the highest and fastest sale. If you have the time, pop into those open houses over the weekend down the street from your home so that you can really see and compare the finishes to your home. Online photos have a way of being deceiving at times and seeing the home in person could be a totally different experience than online.JD PDX Real Estate There is a lot more that goes into this and a CMA (comparative market analysis) can help you determine the right list price
2. Prep Your Home For Sale!
This is a BIG one! There are some things that can save you a lot of money if you are handy or know someone that is. Also, your real estate agent should have connections that can offer these services at wholesale prices instead of retail. There are some pretty standard items here in the Pacific NW that when called out in the home inspection, the buyer will ask you to fix or ask for a credit (that could be more than cost of repair). So if your home does not pass the test/inspection and you can correct them before you ever get into contract and not have to stress about trying to get these items done in a tight 30 (closing) day window, and at a lower cost, why wouldn't you? Again, your local real estate expert should have a good grasp on common/known concerns found in local home inspections. Some of the most common in our area are outlined below. As a homeowner, you should be checking your attic and crawlspace at least every 6 months to confirm there are no issues. Go here to get on our reminder list.
Crawlspace
Crawlspace-Water in the crawlspace is something you see in the Pacific NW. It is in your best interest to address this before you go on the market rather than hoping the buyer won't ask for it, or will be comfortable with it. It could be an item that makes the buyer walk, especially if they are from another State where this is not a common concern/issue. There are several excellent companies out there that can address this issue for you. One that I use often locally, is Ability Plus Drainage. Ask for Konnor, he's good people, honest and fair. If you happen to have any signs of rodents in the crawlspace, this is the time to start that process. There are companies out there to help with sealing off all access points and companies to help treat/trap your rodent issues. You can't just throw a couple traps down there and expect your issues to be fixed. Call the professionals and start your quarterly treatments. Make sure the pest control company you choose allows you to transfer the 'paid' 1 year service contract onto the future buyer.
Attic Space
Attic Mold-Again, with all the rain we get here in the Pacific NW, this is pretty common issue. One of the biggest culprits to mold in attic is improper ventilation and vents from bathrooms and kitchens not vented out of the attic and roof (blowing directly into the attic). Pretty much nobody wants to inherit your moldy attic or the estimated repairs that come with it. It is in your best interest to address this before you go to market and typically can be taken care of in 1-2 days once scheduled. For these services I rely on a company called Certified Indoor Environmental locally here in PDX area. They provide excellent customer service, fair prices and are very good at what they do (killing, removing) ensuring you have no more issues with mold after you do their recommended repairs.
3. Negotiations
This one is also very important. Smooth transactions don't come when only one side thinks they are winning. That happens when both sides (buyer & seller) think they are winning and everyone involved is trying to be flexible. I'm not going to sugar coat it here, selling your home is kind of a pain and can be very inconvenient when it comes to schedules and invasion of your space. You don't typically even have 30 full days once in contract to get the bids (confirm work that needs to be done that was called out in the inspection), schedule the work to be done before close date, and buyer to possibly be doing a re-inspection to confirm the repairs are completed properly. While you are trying to get the most for your home, the buyer is trying to get the best deal they can. Remember to not take it personally, take a step back and try to see it from their point of view, and ask yourself "would I ask for the same repair items they are if you had 0 experience and no handyman skills at all?" There are many, many more items of concern here when it comes to getting in contract with the 'Right' buyer . It's another blog post in itself. When and if you get multiple offers, it is not always the highest and best offer that is your best offer. I have gotten offers accepted without being the highest offer out of 12 or more offers. The key is in the details. The goal is to accept the cleanest, highest and most likely to close offer of the group. Your local real estate expert should be gathering all those little details from each offer you get.what should I ask for in repair addendum
If you think you're ready to list, lets talk about price, negotiation strategies, marketing and prepping your home for sale. Let me help guide you!
Additional Homeowner Selling Tips From Around The Globe
12 Things a Real Estate Agent Does to Help You Sell Your Home – Geoff Southworth
Top 12 Ways Homeowners Sabotage the Sale of their Home – Eileen Anderson
Home Selling Mistakes to Avoid – Bill Gassett
5 Steps for First-time Home Sellers – Danny Margagliano
Is Your Home FHA Compliant? – Dream Home Financing
What is the Secret to Selling your Home for Top Dollar – Anita Clark
7 Important Things Home Sellers Often Forget to Do – ImmoAfrica.net
Tips For Creating A Better Landscape – Paul Sian
Home improvements with best ROI – Brian Davis
Selling A Home – What Should You Do? – Lynn Pineda
What Happens at a Home Inspection – JD PDX Real Estate