Most of us have been stuck at home for quite awhile now, which means now can be a great time to pick up a new hobby or tackle a fun DIY project! We've found 12 AWESOME farmhouse DIY projects that will give your home that perfect rustic charm, and not break the bank! Get out your hammer and put on your crafting hat on, and let's get to work!
1. DIY Paint Stick Basket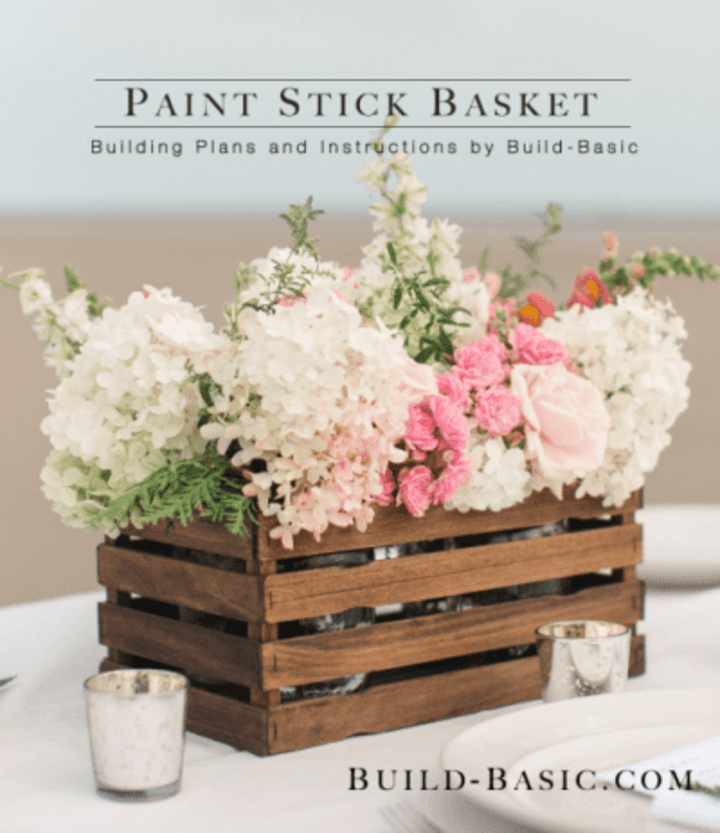 How cute is this DIY basket made from paint sticks? This project has so many uses, you could use it as a flower basket or centerpiece like in the image above, or magazine storage, or really anything that you want!
Besides being super useful, this project costs less than $5 when all is said and done, and should only take about 15 minutes to complete!
Check out the DIY tutorial on Build Basic here!
2. DIY Farmhouse Hanging Wire Baskets
These wire baskets mounted on some reclaimed wood just screams FARMHOUSE to me! The wire makes us think of a chicken coop, and that reclaimed wood is a classic rustic addition to the project.
What I love even more about mounting the wire baskets on the wood (other than making it easier to hang on the wall), is that it gives you a great opportunity to personalize this project to fit your taste and your home!
Check out how to make this cute DIY Project here!
3. DIY Blanket Ladder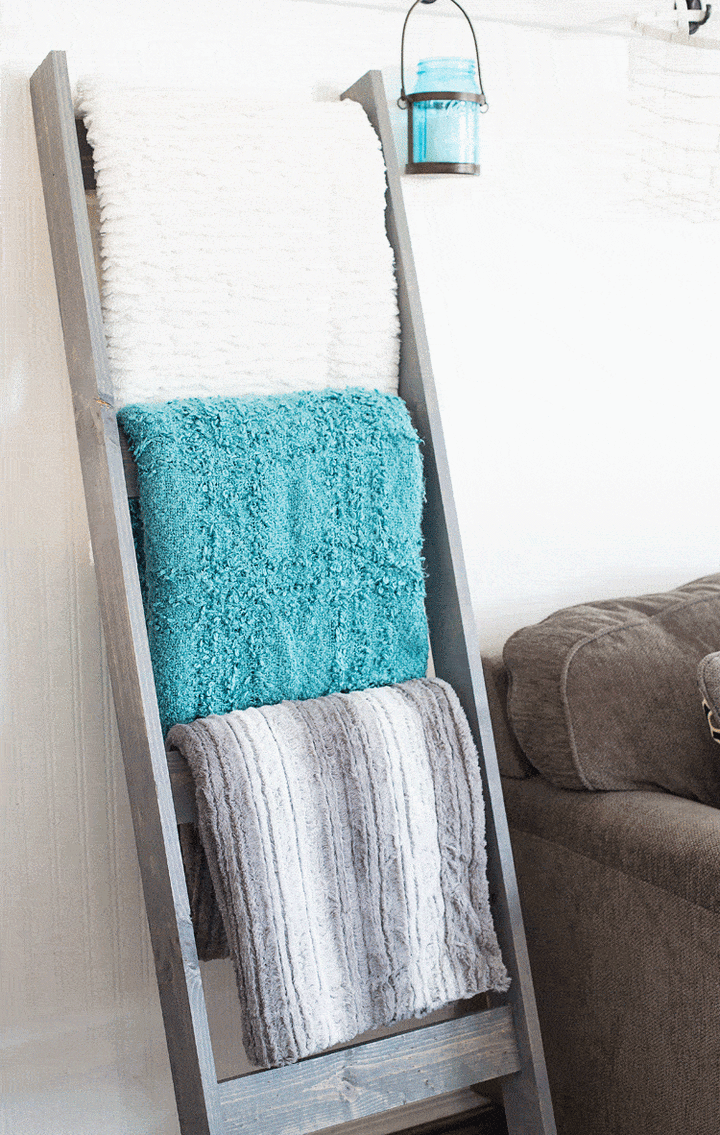 The blanket ladder is one of my favorite farmhouse decor items that has really become popular in the last few years! There are a ton of places online that you can order some beautiful blanket ladders, but they can often be pretty pricey! That's why I really wanted to include this affordable and easy DIY project!
This project is so affordable, the lumber can actually cost under $5!
Check out the DIY tutorial for the blanket ladder here!
4. Faux Birch Candles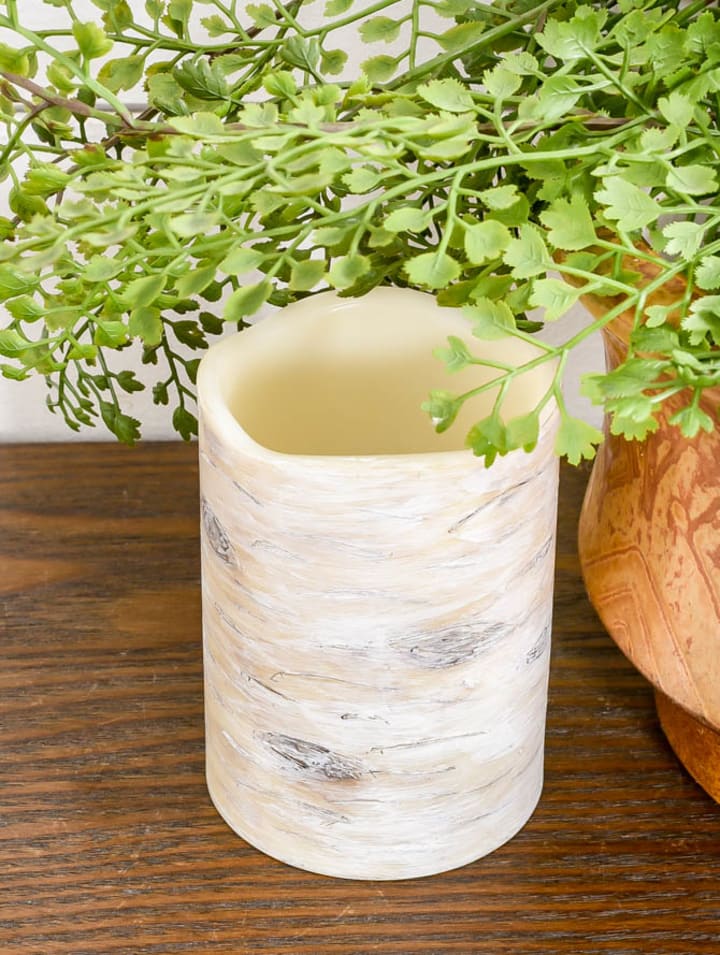 How cute are these DIY faux birch candles? We love the rustic and natural look that these can add to a home, especially if they are part of a centerpiece!
Another great thing is that this project uses LED candles, so they will never melt away! This means you won't have to replace them (except change their batteries), and there isn't any fear of the mess of melting wax.
5. DIY Plank Wood Wall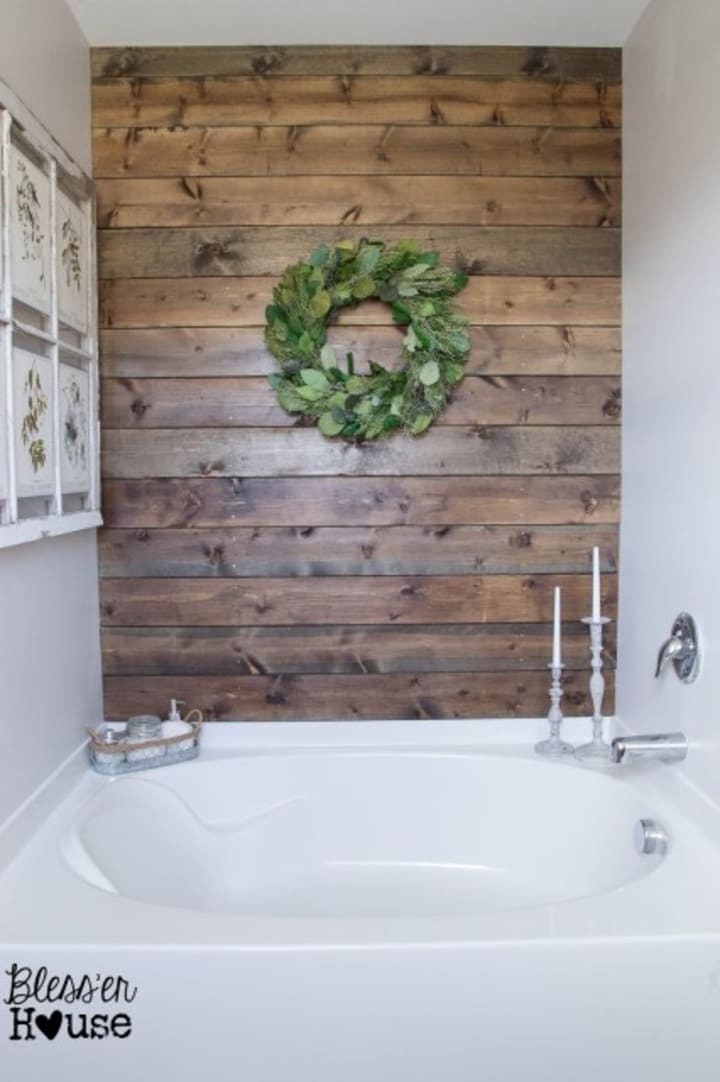 What's cuter than this DIY plank wood wall in the master bath? This is great in any room, but it has a special farmhouse charm in the bathroom I think!
You can customize this project by using whatever stain or type of wood you want, so you can really put your own spin and unique touch!
I think this could make for a very cute addition to a baby nursery, maybe one that is farm themed!
Check out the DIY Tutorial on Bless'er House Here!
6. Stenciled Grain Sack Pillows
Grain sack pillows are a staple of the farmhouse aesthetic, and this tutorial gives you an easy and fun way to make your own grain sack pillows!
Check out the grain sack pillow tutorial here!
7. DIY Farmhouse Chalkboard with Rustic Wooden Frame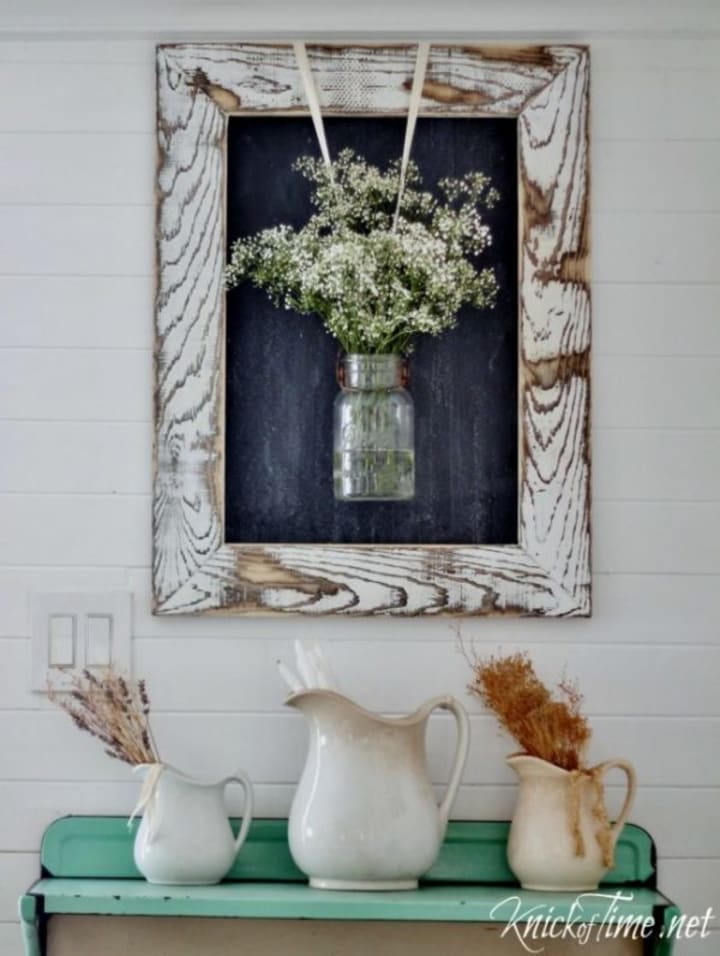 This DIY Farmhouse chalk board is a great project, and then when you add the rustic wooden frame around it, it gets even better! Plus, you could use this tutorial to put a wooden frame around basically anything!
Check out the DIY tutorial here!
8. Rustic Farmhouse Cabinet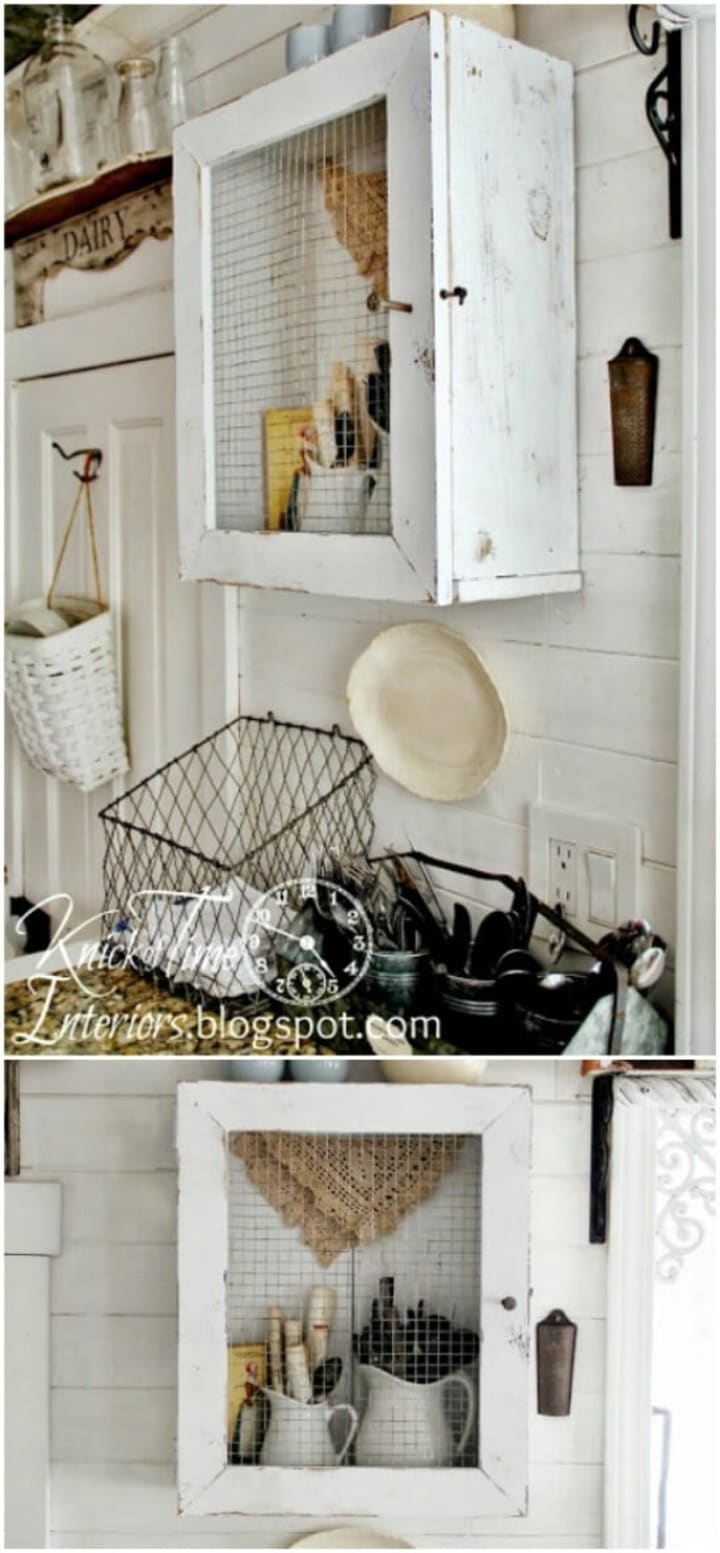 How cute is this rustic farmhouse cabinet?! It's perfect for a bathroom, kids room, or even a garage or shed!
9. DIY Pallet Sign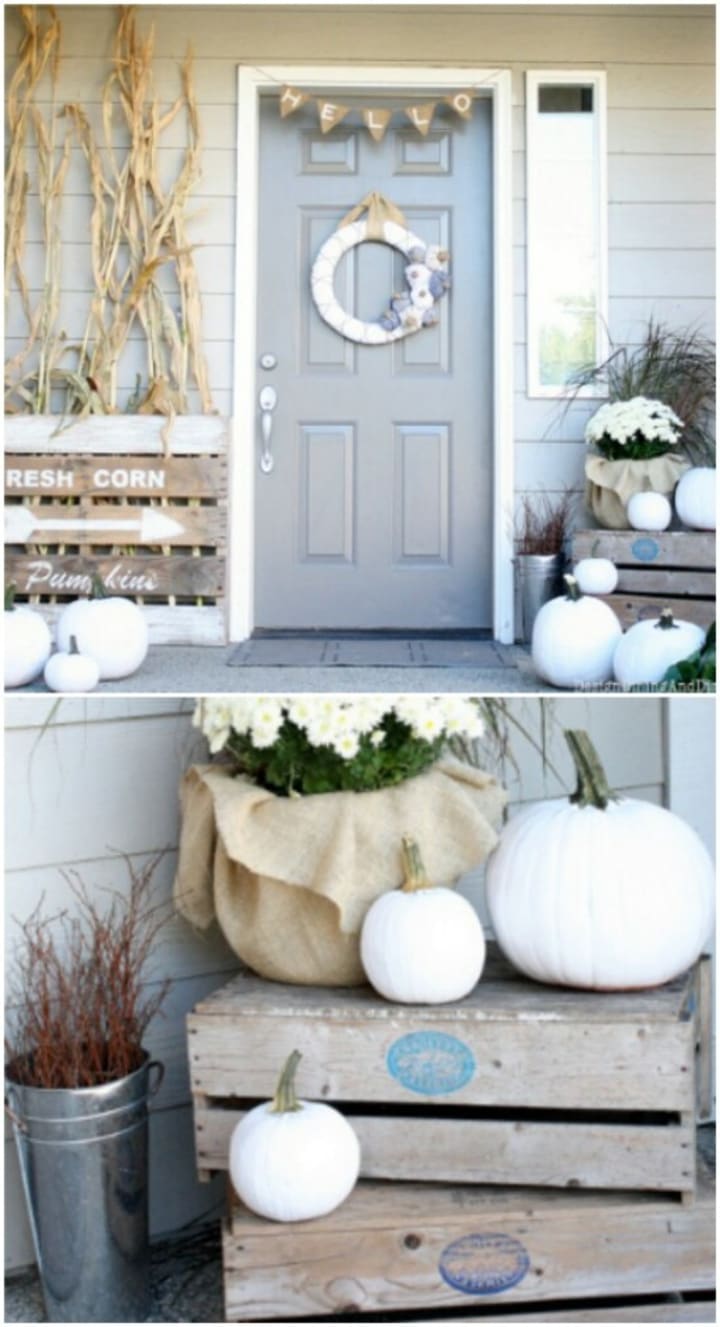 If you are looking to add some rustic charm to your home, you really can't go wrong with pallets!
10. Chicken Feeder Planter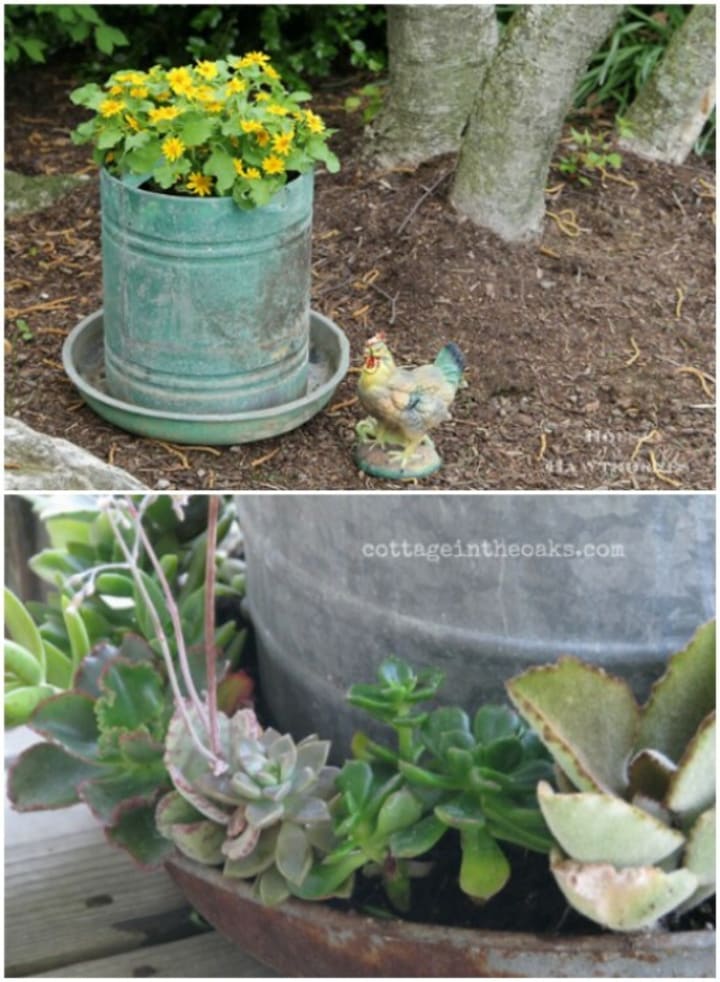 This is a great project that will help beautify your yard or garden, and repurpose an old chicken feeder! Of course, you can go out and buy a chicken feeder for this if you don't have one already!
11. Wood Pallet Spool Clock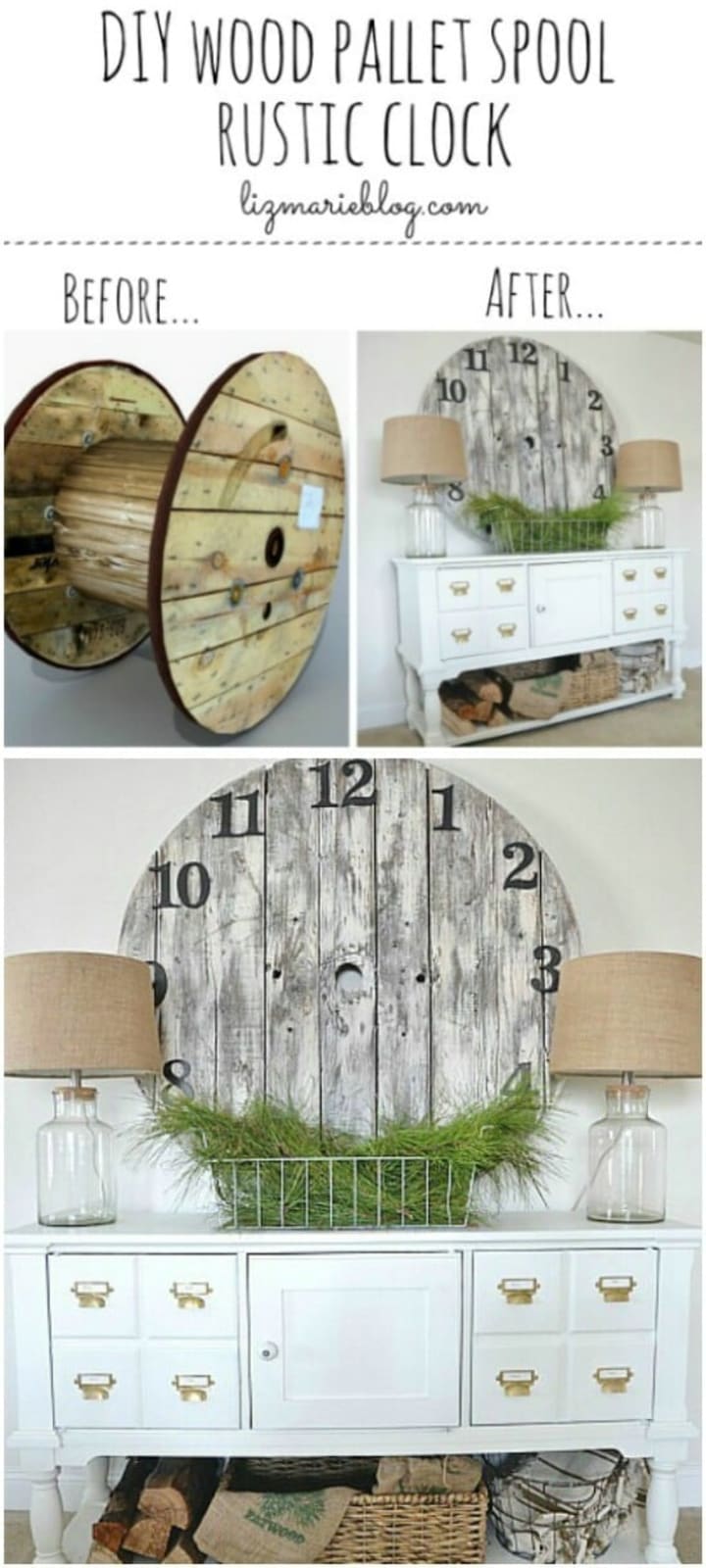 How cute is this large DIY wooden spool clock? This makes such a great statement piece in a room, and it has great farmhouse and rustic charm!
You can even personalize this project even more by painting the pallet wooden spool or adding extra designs.
Check out this awesome DIY tutorial here!
12. DIY Twine Pears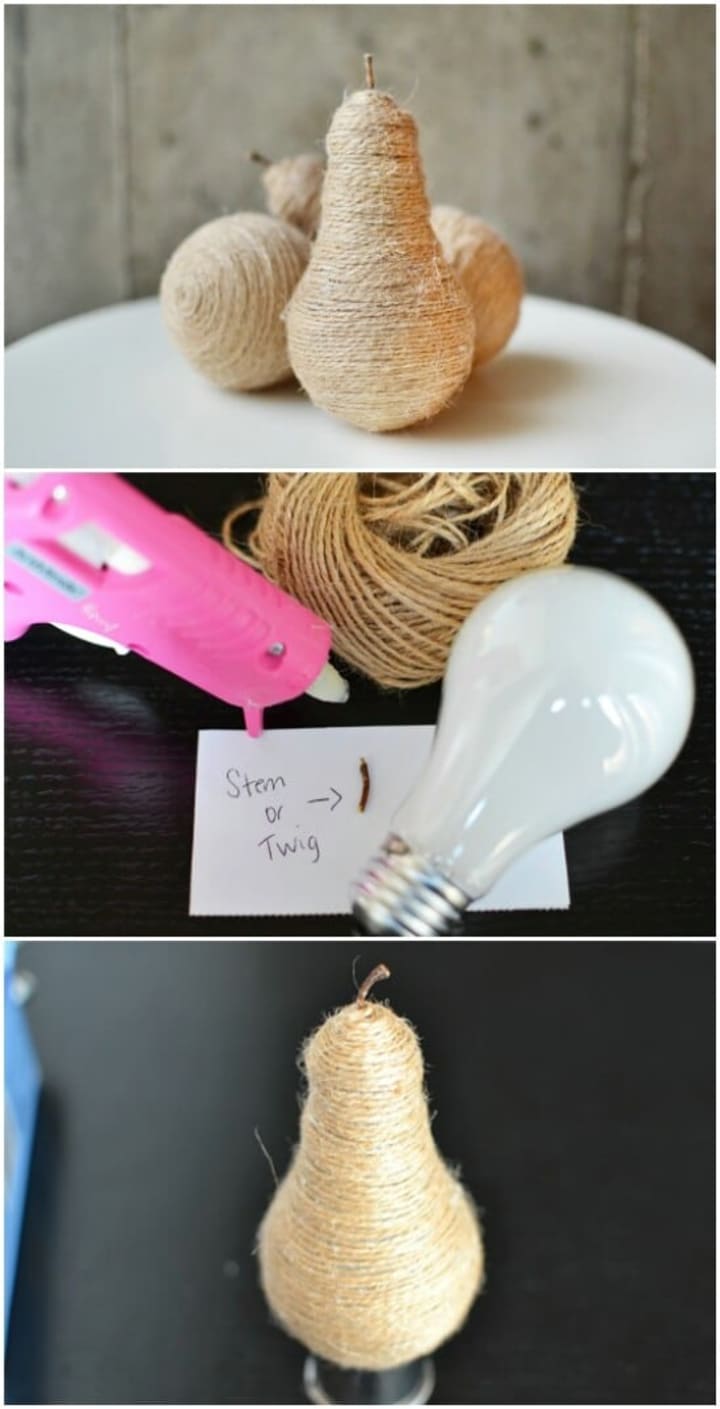 These DIY Twine Pears are so cute! We image them as the perfect vase filler!