10 Ways to Learn a New Language
Or at Least Help You Along the Way!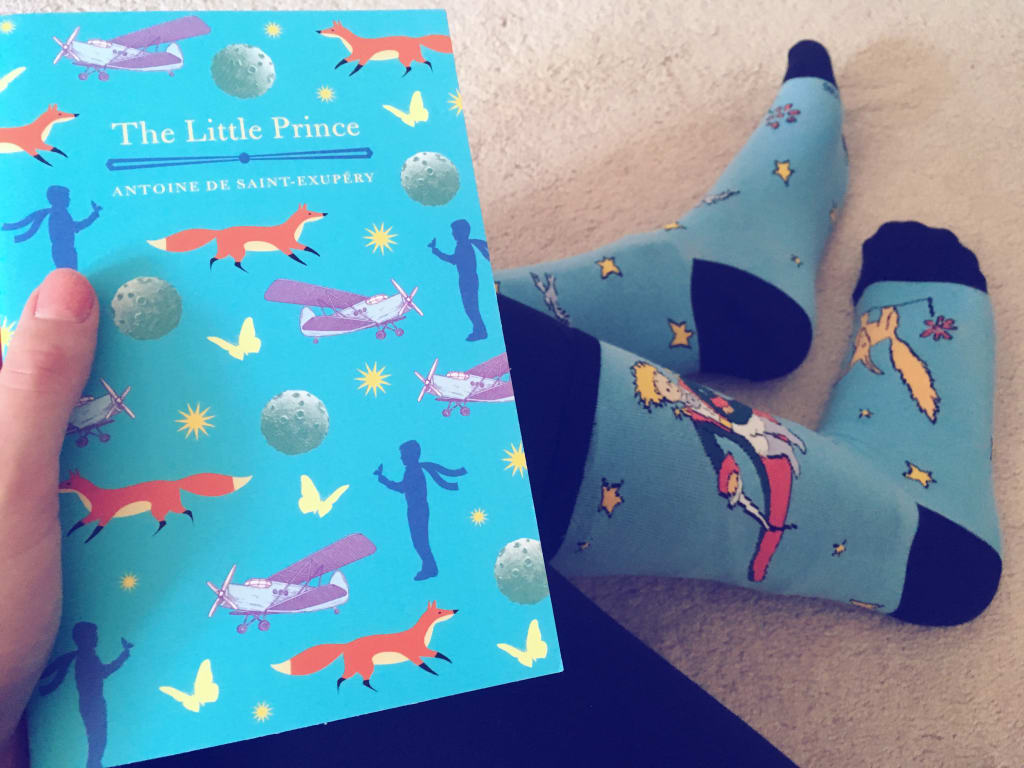 The Little Prince (or Le Petit Prince) is a French classic, and one of my favourite books! Immersing yourself in the culture of the language you are trying to learn is always beneficial!
Learning a new language can be incredibly daunting, especially if you never have before. As someone who is multi-lingual, I have a few tricks up my sleeve in regards to learning and retaining a new set of vocabulary, as well as putting the language you've learned into use.
1. Practice every day.
This is one that I think everyone has heard at this point, and it honestly does start to get annoying after a while, but I would be remiss if I didn't include it. It is so incredibly important to work on your target language every day, or you will find yourself forgetting words, conjugations, and grammatical concepts.
Which brings me to my next point...
2. Learn your grammar and conjugations.
Every language has its own quirks and irregular conjugations (or, if you're the English language, everything is an irregular conjugation). The only way to stay on top of the language and make sure you're communicating to the best of your ability is to learn the grammar as soon as you can. Vocabulary is fun and easy, but the telltale joke is true: grammar is the difference between "let's eat, Grandma," and "let's eat Grandma."
3. Make flashcards.
Flashcards are a very simple way to practice your vocabulary! Whether it be word meanings, noun cases, or verb tenses/conjugations, flashcards can test you and help you to realize what you need to study more. They are especially useful if you are learning the language with one or more other people so that you can take turns quizzing one another and making your own sets of flashcards. Organize them by theme, word type, difficulty, or whatever other way you see fit!
4. Alternatively, make a picture dictionary!
Picture dictionaries are a fun way to learn your vocabulary if you want to get a little more creative in your language study. Simply draw a picture next to each word to remind yourself what it means. The added bonus to this is that you remember the meaning of your word through an image and not through translation, helping you to be able to think in your target language faster.
5. Find someone to talk to.
Talking to someone in your target language is another way to test how much you know, since you need to come up with vocabulary and conjugations on the spot to keep the conversation rolling smoothly. It can be difficult at first, but in the long run can be a real help—maybe even the turning point of your language journey.
6. Watch YouTube videos.
If you can't find someone to talk to in your target language, listening to it by watching YouTube videos is a great way to work on your listening comprehension. They'll also give you a peek into pop culture and slang terms used in the language that you may not learn otherwise.
7. Listen to music!
Listening to music is a great way to work on listening comprehension, learn some things about culture, and it has the added benefit of not demanding your full attention. I listen to German music while I'm studying, traveling, or even working on French papers (it's a weird technique that I've found to work for me).
8. Read poetry.
Reading poetry has the same benefits music has: learning vocabulary, rhythm, syllables, and new grammar concepts. As well, reading poetry aloud can help you to practice the oral aspect of the language. Classic poetry in your target language can often be found online, allowing you to listen and copy the narrator's pronunciation.
9. Picture books!
Picture books are a lot of fun for me because I love children's literature, but they are actually a terrific language tool, because they are written for a specific audience—a group of people learning how to speak and read in that language. While the concepts are often simpler and are less mature since they are written for children, they integrate vocabulary and grammatical concepts in a repetitive way that allows for the most learning and understanding.
10. Language-learning apps.
This is my last tip, and while language-learning apps are a great way to begin learning a language, I saved this tip for last because this is often the only way people learn a new language, and I urge you to try other options before going this route. I am not at all diminishing the effectiveness of these apps—Duolingo has taught me a lot of German that has proven to be useful in a number of scenarios. However, relying only on an app closes off opportunities to so many other pathways, so I wanted to explore those options before leaving you with this one.
In closing...
There are many different ways to learn a new language, and these are only a few of many ways to learn and practice a new language. Good luck and enjoy the journey!
how to
Emily Hean is a 19-year-old Canadian majoring in English Literature and French Studies. She loves reading, writing, and a lot of other stuff in between! Aside from writing for Vocal, she also has a blog at emilysarahhean.wordpress.com