10 Tips for a Smooth and Stress-Free Move with Packers and Movers in India
Best Tips for Stress free relocation with packers and movers in India by hiring a reputable packers and movers services provider in India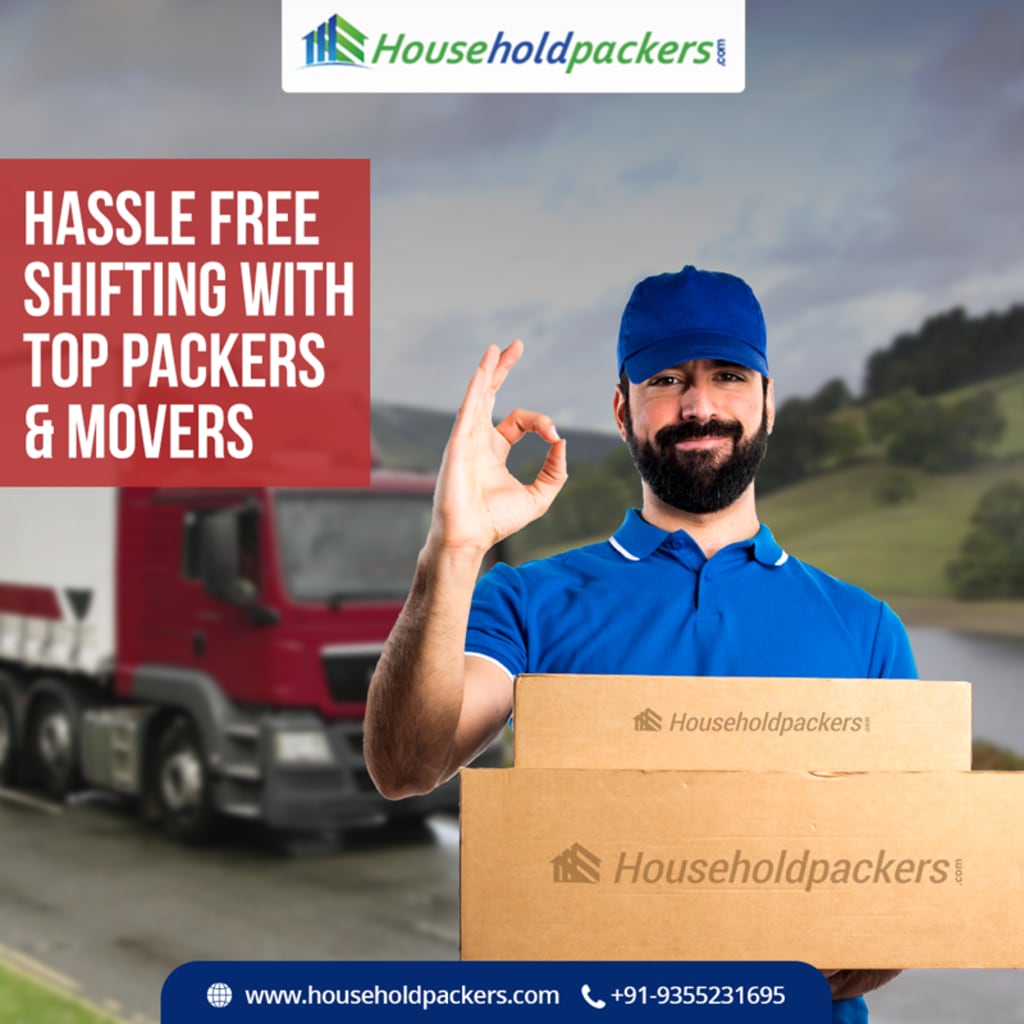 Moving can be an overwhelming experience, with so much to plan and organize. However, it doesn't have to be a stressful time if you plan ahead and use the right resources. If you are moving in India, hiring a reputable packers and movers service can make the process much easier. In this article, we'll go over 10 tips for a smooth and stress-free move with packers and movers in India.
Plan ahead
Moving requires careful planning and organization. Make a list of all the tasks you need to complete before the move, such as notifying your utility companies, updating your address, and packing your belongings. Give yourself plenty of time to complete these tasks to avoid last-minute stress.
Choose a reliable packers and movers service
Choosing the right packers and movers service is crucial for a smooth move. Do your research and select a reputable company with a track record of good service. Check online reviews and ask for references from previous customers to ensure that you are making the right choice.
Get a written estimate
Before hiring a packers and movers service, make sure to get a written estimate of the costs involved. A good company will provide you with a detailed breakdown of the charges, including any additional fees. This will help you avoid any unexpected costs down the line.
Declutter before you move
Moving is a great opportunity to declutter and get rid of any items you no longer need. Go through your belongings and donate or sell anything you don't want to take with you. This will not only save you money on packing and moving costs but also make your new home feel more organized and clutter-free.
Label your boxes
Make sure to label your boxes clearly with the contents and the room they belong to. This will make it easier for the packers and movers to load and unload the boxes, and for you to unpack them later. Use color-coded labels for each room to make it even easier.
Pack fragile items carefully
Fragile items such as glassware, dishes, and artwork require extra care when packing. Use bubble wrap, packing paper, and sturdy boxes to protect these items during the move. Label the boxes as fragile, and make sure to inform the packers and movers that they require special handling.
Take inventory of your belongings
Make a list of all your belongings before the move, including any high-value items. This will help you keep track of everything during the move and ensure that nothing gets lost or damaged. You can also use this inventory to check off items as they are unloaded at your new home.
Pack an essentials box
Pack an essentials box with items you will need immediately after the move, such as toiletries, clothes, and important documents. This will save you the hassle of searching through boxes to find what you need and make your first few days in your new home more comfortable.
Be available on moving day
Make sure to be available on moving day to answer any questions and ensure that everything goes smoothly. You can also give the packers and movers instructions on where to place your boxes and furniture in your new home. This will save you the hassle of rearranging everything later.
Stay organized during the move
Finally, stay organized during the move by keeping all your important documents, keys, and valuables in one place. This will help you keep track of everything and avoid any last-minute stress. Also, keep your phone charged and handy in case you need to communicate with the packers and movers near me.
In conclusion, moving with packers and movers in India can be a smooth and stress-free experience if you plan ahead and follow these tips. Remember to choose a reliable company, declutter before you move, label your boxes, pack fragile items carefully
Reader insights
Be the first to share your insights about this piece.
Add your insights