Your perspective on the creation of post-sale content will be fundamentally altered by this article.
perspective on the creation of post-sale content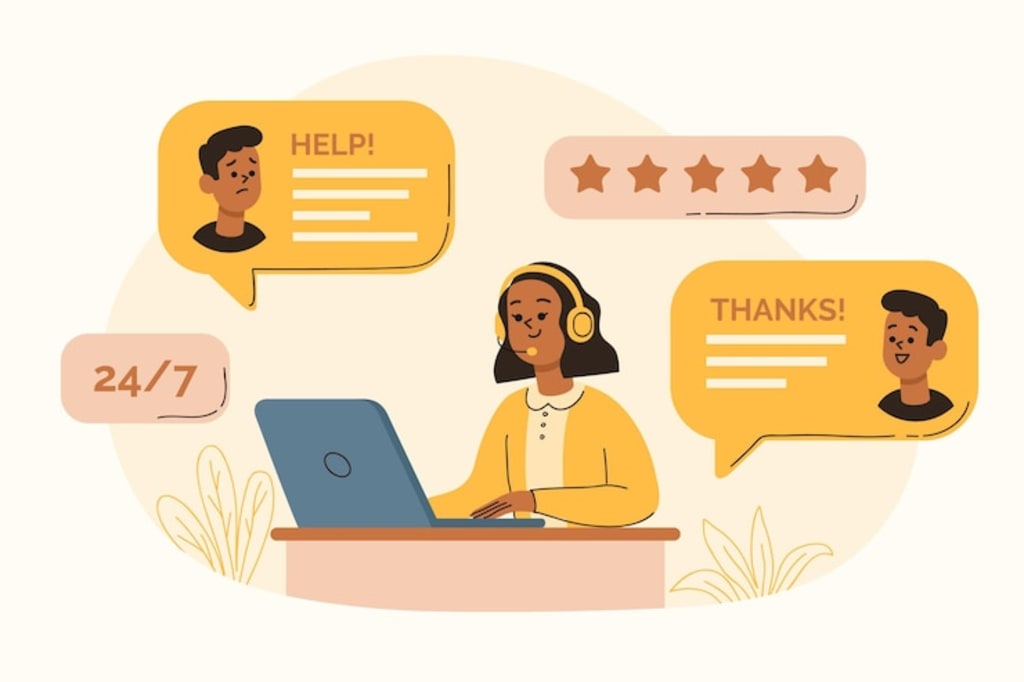 The marketing team typically devotes a significant amount of time and money finding new clients. But many people overlook the post-sale marketing phase, which is crucial. This action is crucial because it allows you to build a customer base which is loyal. Keep in mind that obtaining repeat business and fostering lasting relationships with customers lowers the cost of acquiring a new customer base. The best way to build a long-term relationship with your customers is through creating content that provides them with value and motivates them to remain loyal to you. Thus, creating content that focuses on your existing customers can help serve the following purpose:
It helps to build customer engagement:
After completing the sales process, the right content strategy provides clients with something to talk about. Customers want to know why and how your product or service will continue to be useful to them in the future. Producing post-sales content that addresses your customers' needs and illustrates how you resolve their issues is the key to success.
Resolve any issues customers had with your product:
Send an email as a follow-up. This will give you a chance to get customer feedback on your product and also assist you in resolving any problems that might result in unfavourable customer experiences.
Share infographics or instructional videos on social media to demonstrate how to use the product to your audience.
As was already stated, content marketing combined with a post-sale strategy can help you keep customers. The following reasons increase the customer retention:
Encourage current customers to purchase more of the same product
Promote related product purchases to them.
Convince them to purchase a more pricey version of the item they currently possess.
The following content types can be provided by your content in these circumstances to keep your current customers making purchases:
Reimagine content based on what customers have purchased and demonstrate how to style your product to customers.
When appropriate, provide patterns or recipes. Aid your customers in making better use of your products. Utilise this chance to encourage them to purchase additional or related products.
Create a forum for your customers where they can assist one another. Furthermore, you can achieve this by utilising your social media presence. Think of it as a continuation of your post-sale customer service. Recommend complementary goods when appropriate.
After purchasing and using your product, your customer develops a true love for it. They are so enamoured with your brand that they act as walking advertisements for it through recommendations, ratings, and reviews. Encourage your followers to promote your goods and services using content they've produced. It is advantageous to provide incentives to raise the probability that your customers will contribute.
In contrast to pre-sales marketing, where your content explains why consumers should buy your product or service, after-sales marketing should consist of content that assists the customer in resolving a problem with your recently purchased product. To comprehend the guiding principles of after-sales content marketing, consider the following three questions regarding the content:
Is the content going to solve a problem?
Can the information provided in the content help someone learn how to deal with issues in the future?
Is the reader, viewer, or listener engaged by the content?
Now that you are aware of the purpose and principles of after-sales content marketing, here are the types of content through which you can reach your customers:
Through your blog, you can share helpful advice and tactics while showcasing the depth of your market knowledge. Make sure your blog's content appeals to both customers and potential clients when writing it. It is also a component of good SEO services because regularly updating your blog will help your SEO.
With the help of entertaining and simple-to-understand videos, businesses can effectively inform customers.
You must have the ability to email customers in order for your business to succeed. Don't bombard your customers with emails to annoy them; instead, use email marketing strategically.
By hiring a content writing agency that focuses on post-sale content, your company may profit from higher customer lifetime value simply by communicating with your consumers better.