Your Organizational Prowess
A Two-Part Mini-Seminar to Enhance Character and Traits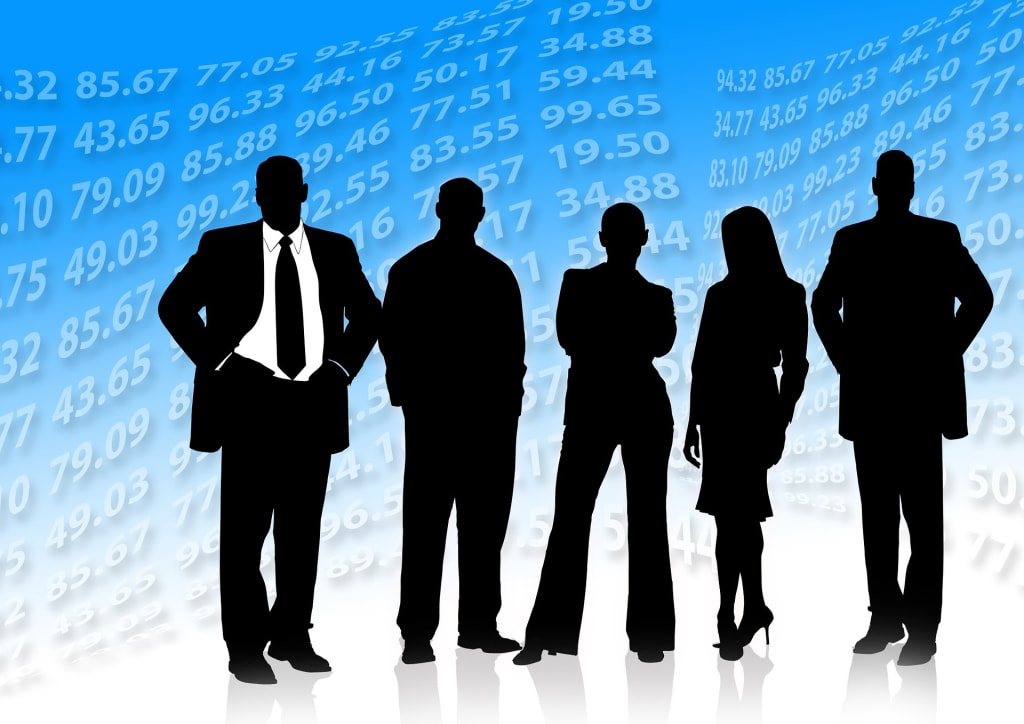 Networking! We all have to do it. We get out of the groove and, painstakingly, have to get back in at some point. You've heard of ways or maybe in college, you learned of ways. Is there anymore to do it the right way? What about the opposite? What about the contact and your interaction methods? Let us take a look at some pointers.
Marketing

In the United States, e-commerce holds 8.5% of total revenues in retail. This number is expected to continue climbing by 9.32% annually and steadily through 2020. If you want to reach out your presence inline, you have to be active and optimized for multiple channels. The 18 largest marketplaces alone account for some 44% of the world's e-commerce sales, according to Digital Commerce 360. Things like:
Price Comparison Engines
Social Commerce Options- Facebook, Twitter
Mobile Apps
Multi-site Product Aggregates
and Marketplace Platforms
Overall, it doesn't matter if your brand cannot provide a consistent, unified customer experience across all those channels. Being in sync is hard from perspectives like: order fulfillment, branding assets, product information, shipping logistics and inventory management. Trying to do it alone can spread merchants too thin. These tools can help.
1. Create a Seamless Omni-Channel Presence
BigCommerce provides a single hub for all your sales channels. In addition to website management tools for e-commerce, the platform integrates with Google Shopping, Amazon, Facebook, eBay, and Pinterest. It connects your inventory to your marketplaces, social media, and POS solutions. You can link, sales from all channels with automatic syncing, thereby optimizing inventory, avoiding errors, and skipping cumbersome manual data entry. BigCommerce's integrations with Square and Shopify mean you can also use it to sell in person.
2. Provide Stellar Multi-Channel Support
It can be difficult keeping up with customer service. Freshdesk makes it easy to manage customer support conversations from one place, without regard to the channel used to intitiate a support request. Freshdesk provides:
Email ticketing.
Built-in phone channel (saving the need for a call center).
Live chat.
Feedback widget, installed anywhere customers are looking for help.
Channels for social media support - Facebook, Twitter, to keep track of customers mentioning you there, and address their questions or concerns.
3. Engage with a Branded Mobile App
More internet traffic comes from mobile devices these days. Shopgate makes it easy for e-commerce companies to create a branded mobile app for customers.
Create mobile websites
Apps for iPhone and iPad, and Android apps too.
Incentivize loyalty through coupons
QR Codes in Ads
Push notifications for daily deals
You can save time and money compared to letting a mobile app developer handle it for you. Plus, Shopgate integrates with 60 leading platforms like Volusion, Magento, Shopify, and the aforementioned BigCommerce, allowing you to sync in just a few minutes of set up time.
4. Feed the Comparison Shopping Engines
GoDataFeed is simple for merchants to market their products/services on comparison shopping engines like Bing, Google Shopping, Facebook, and Shopzilla. Merchants often see 20% of their online traffice coming from these engines, so food for thought to include them in your strategy. GoDataFeed provides a single point of integration to push your product/service catalog and automates daily feed submissions to more than 200 shopping channels.
5. Streamline Asset Management
Using a single dashboard to develop, edit, find and use the latest versions of your content-including logos, banners, product images and video content, helps brand management. Bynder helps in your branding effort to stay consistent and be the one source library everything flows from. The built-in project management module makes it easy for your marketing, content and branding to work fully aligned with one another, tracking progress and workflows. It features:
Real-time collaborative edits
A central location for your company's guidelines
Tag assets and publish them with embed codes
Easier organization and management
Overall, multi-channel e-commerce merchants looking to simplify operations and increase efficiency should look into using one or more of these tools to help. They will make it easier to maximize acquisition efforts, streamline fulfillment, while giving you time for customer service and building stronger relationships with suppliers and customers. In part two we will look at the management/leadership side and also participate in some interactive games to increase understanding. These games can be played in your seminar, at work in a team meeting, or with a colleague or spouse/partner.
Networking: 4 Habits Your Contacts Hate
1. You're not really there.
You walk into a crowded room, get caught into a conversation, shaking hands, but your eyes are wondering--taking in the room and trying to find the person you really want to meet.
It's a horrible practice, yet so many of us do it. We look to hear that title of importance, so we hone our attention to someone with status and power to open a door. All the while, we are overlooking the mid-level conversations that reveal the right person. The mediator to the target of our hope. Many people with status don't talk about their status, becasue they don't need to; others do it for them. This is an attitude that will undermine your success.
To help manage the anxiety, set a five-minute limit on all conversations. Afterward, unless you're having the time of your life, politely excuse yourself by saying, "I've enjoyed our conversation. Since we both are here to network, why don't we meet some other people?"
2. You put off networking until it's too late.
Once you have been out of the social pipeline for so long, you are so anxious about working it out that you may become impatient and jittery in your energy. Desperately, you are keyed up and needy to truly connect. Your conversation becomes so boring that all others, including friends, hear: "A job? A job? A job?" To avoid this, keep in contact with your network even when you do not need them. It does not have to be overbearing either.
Schedule a touch-base phone call every 2 months.
Treat strong connections to lunch once a quarter or twice a year.
Send links to articles or workshops that you know a specific contact will appreciate.
Notice the last two suggestions require giving something to your contact. Giving is important. By giving, you model the kind of relationship you want to have: one in which people share and help each other.
3. You network only with people like you.
You're tight with people i your department. You go out on weekends, talk, share pics, ask advice. It's comforting. They share our jargon, perspectives and interests. They secure us in our knowledge and correctness. Unfortunately, they also insulate us from people to help us broaden our skills and make better decisions. Make sure your network is diverse in skills, expertise, and backgrounds.
4. You're too busy to follow up.
You've connected with interesting people last year. When you got back into the swing of things you got busy and forgot to follow up. Now, you reach out but to no avail because no one returns your calls. People think a handful of business cards and done is easy and exact. No! It's just the first step. For that contact to actually connect with you, you need to engage that person. Create back and forth conversations. Schedule a lunch at your expense. If you have two dozen or so business cards, use the trip home to identify the top five. They are the ones you connect with the most; who intrigued you and enjoyed your company.
(Thanks to: Brenda Varney of VCB, Mary-Margaret Armstrong of Certain Insights, Cheryl Marie Hansberger of Delcan Corporation, and Jay Spitulnick for input on networking challenges)
business
how to