Would you do anything for a "better life"?
A short story about my recent past and the meaning of seeing the light at the end of the tunnel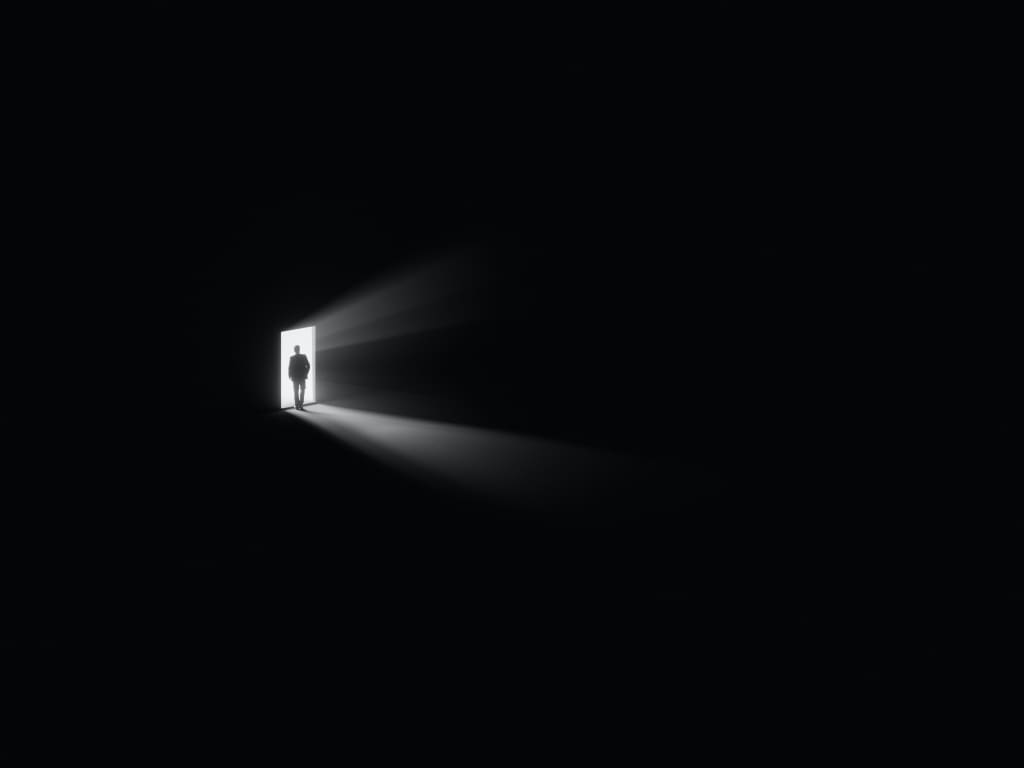 Everyone craves for a "better life" but would you be willing to do anything for it?
Lets make a blast to the past to December 2022, I've always wanted a moped so i decided to save every penny i had and took the biggest risk that led to a whole new journey.
I want you to close your eyes and imagine 5'4 Nas cruising around on a 50cc moped named Ramona with a bumper sticker that says "i'm slow but cute" girl byeeee....true tho. I was never big on physical risks and i was so proud of myself when i first drove it home. Getting a moped doesn't seem like a big risk but i had 0 expirience with driving a moped and i was a 2 hour cruise away from home, I bought it off facebook marketplace and I. went. alone. The person i bought Ramona from was an old guy who was selling his late roommates stuff and had the cutest dog and we had many conversations on the phone and talked for many more hours while i was there so i knew i was safe and would be ok, it was just having the courage and confidence to leave my house first.
Me and Ramona 1.0 lasted about 3 months before i gifted it to a homeless couple. I'm so glad I listened to my own gut and happiness, It was the best 3 months of my life, so much fun and freedom, even though she only went 30mph i would always go across town, visit new places and see cool sites and i will never regret buying her. I then bought Ramona 2.0 a 2006 Ford focus and shes still a beaut <3.
During this time i learned that risks are only scary until you've done them. I became an Assistant Manager for the first time ever and honestly I was a great one... now the job itself was awful. The specific location i was at sadly it wasnt the best which i didn't know at the time. I've been living at my current location for over 2 years, it was relatively safe so i didn't think much of it, until i started working at this specific store and became an ASM. The money was steady and I worked my DAMN butt off and i'm very grateful for the experience. Sadly a lot of the people were part of the darkness i had to go through and i was taught a lot about boundaries and a work life and personal life balance. I wasn't a fan of showing my personal life to my coworkers or talking about it during work and i'm so so so grateful i did that, no joke that's how i was able to leave "unscathed". a lot of my coworkers didn't know who i was outside of work, no one know who I was romantically involved with, other side hustles I was doing, or my future with my career and i was able to go home with no stress from work. I was COMPLETELY ok with people who i honestly didn't vibe with not knowing who i truly was, since the location wasn't the safest it was an understandable decision and my personal life was something i enjoyed and wanted to keep enjoying without any fear, AND THAT'S EXACTLY WHAT I DID OKKK!
Fast forward to the present day and I suddenly quit my job about 2 months ago, the stress was getting too much, people were trying to push the boundaries i happily put, and Worse people were being hired that i had to babysit. The burnout hit me like a truck. The last 2 months I've been HEALING and finally LIVING my life and not being in survival mode. When i realized i was in survival mode because of the circumstances i put myself in for a "better life" i think my mind broke lol. For some people an unsafe environment is their normal and for me too when i was very young and its very sad to still see people in it and parents having their kids in it too.
Today my days are spent doing a very unstressful job, enjoying my 3 meals a day, and learning what freedom feels like.
Thank you all so much for listening, until next time. Love you <3
Reader insights
Be the first to share your insights about this piece.
Add your insights