What It's Like To Be
Working on the Go: Quick Tips to Jumpstart Your Freelance Career
Interested in starting a new career as remote worker? Here are some quick tips.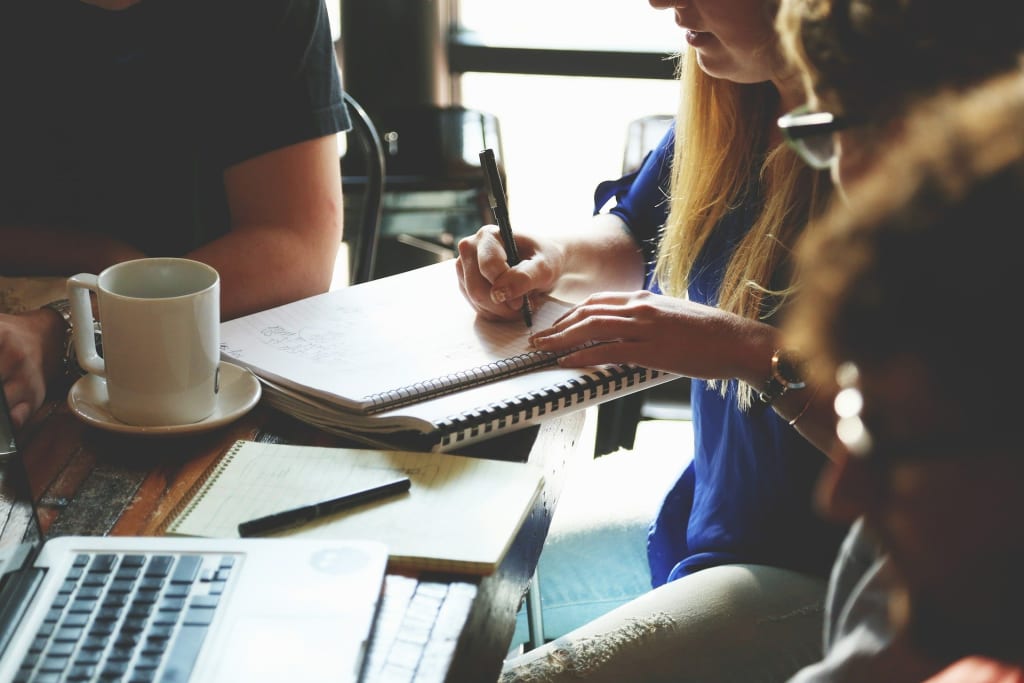 Wouldn't it be nice if we can just wake up whenever we want, get our workload delivered to us, work on it from bed, and then deliver it back to the office? The idea of being able to work remotely – as in, having a dedicated work space anywhere, communicating with coworkers and clients in your pajamas, having your coffee just the way you want it – can seem like a dream come true for some professionals. Who wouldn't want to just quit the cubicle and work anywhere?
Thing is, working from home isn't just a corporate fantasy. In fact, this isn't just a work option some companies also offer to employees, either. Working from home has been a hot topic for a lot of professionals – not just workers themselves, but managers and academics. In fact, working from home has started to become an extremely popular option for companies - this helps them save around USD 11,000 yearly per employee, and you - the employee - can save around USD 2,000 to USD 7,000 every year. Moreover, "working from home" has increasingly become the most prioritized benefit that companies offer new hires.
Remote Working: Where Do You Begin?
With the above in mind, it seems that the idea of working from home isn't just a fantasy after all. In fact, a lot of people all over the world have decided working remotely can be a much more practical solution for them instead of a corporate gig. In fact, more than 3.7 million employees worldwide actually spend half their time working from home as telecommunicators alone. Imagine how other fields tackle working from home, right?
However, don't simply let the idea of "working anywhere" be the sole factor of working from home. You need to think about this decision very carefully, as this can affect not just your professional life, but your personal life as well. And if you're already decided to work from home, here are some quick tips to jumpstart your career:
Pick a field and a role you want to pursue your new career in.
Like with any major career switches, it's important to get a "lay of the land" before jumping into a career as a professional remote worker. The good thing about a career as a home-based worker is that you don't necessarily have to stick with your degree or what you've been doing just to earn a living. You can actually pursue anything you want, provided you have the skills and the portfolio to show for it. Given this flexibility, it helps to study your chosen field carefully and to see how it fares for home-based professionals.
If you want to continue pursuing your current field on a work-from-home basis, try getting insight from other professionals or experts that are currently pursuing the same work format. Try to find articles, blogs, books, or even videos that give you a brief introduction on how the work-from-home system works on their end.
If you want to pursue a new field on a remote working perspective, try to see whether you already have the skills to pursue such a field. If you do, try to create works or compile output you can present in the form of a portfolio. Should you want to tackle a completely new field, check what sorts of certification or licenses you might need to assert your qualifications.
Settle things in your corporate life, and prepare your necessary documents.
We can't just jump to a freelance lifestyle without preparing for our transition. Just because we're working from home doesn't mean we're exempt from protocols – and this means we're still going to have to sort paperwork like our resignation, our portfolios and resume, and most importantly our taxes. It's best you sort these out as early as now so you won't get in a bind in the future.
Aside from your two weeks' notice, try to sort out what sorts of documentation you may require from your current place of employment should you plan on leaving. Try speaking to an immediate supervisor on this, especially if you plan on asking the company for a certificate of employment - something other work-from-home companies usually need.
Sort out legal documentation you may need for application. These also include the necessary IDs, clearances, and licenses companies might require depending on your field of choice. This also means you have to read up on tax procedures, especially when it comes to doing remote work.
Prepare your resume and your portfolio, so you don't miss out on application opportunities. Online job platforms exist to help employers get access to potential freelancers looking for work, so make sure you present your best resume and portfolio as well. Organize your portfolio as you make the decision to work freelance. While you prepare your resume and portfolio, you'll also likely get a good overview of what you might be lacking in terms of training and certification.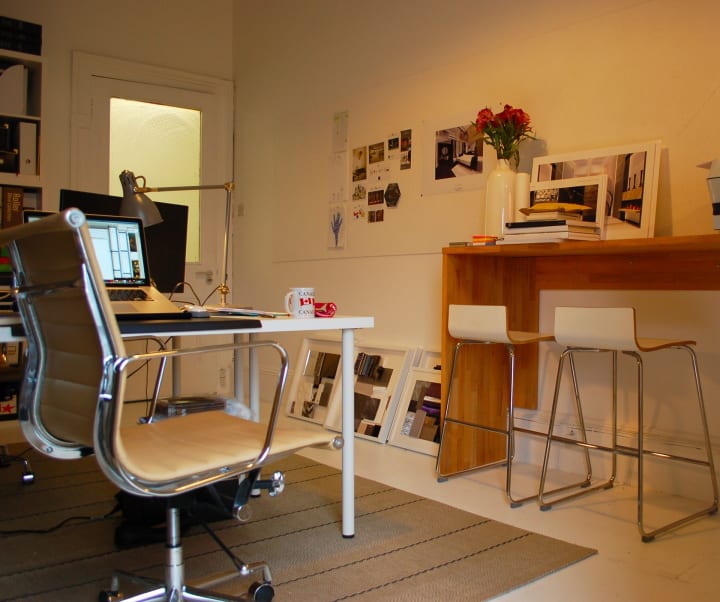 Build your workstation and gather your equipment.
When you imagine someone working from home, you likely see someone having bed and breakfast with a laptop on their lap. This is one of the many "setups" of remote working, yes. And isn't the point of remote working "not" having a setup? Not necessarily – it's important to have a fixed workstation or a work area so you have all the essentials you need for a space that can help you reach peak productivity even at home, or anywhere you go.
Check what sort of equipment you'd need to accomplish your work as a freelancer. A good way of approaching this is to avoid getting equipment only for one kind of job, and instead getting equipment for all the kind of work you'll likely do.
If you're working from home, get a good computer and good audio equipment, including a webcam, and a decent headphones and microphones. This not only makes communication easier, but gives you office-level equipment at home.
If you're working mobile, get a good phone and a good laptop that can support a lot of communication apps. Try getting a password manager, especially if you like travelling while working - this helps ensure the safety of your work data should something happen to your devices while you're away. These also help you have a mobile workstation, and gives you the opportunity to work anytime, anywhere.
Organize your payment methods.
One overlooked thing when it comes to working remotely is actually organizing how you want to get paid. Regardless if you're working remotely for overseas or local clients, it's important to have accounts prepared for both local and online payments, so you won't get hassled when it comes to your bills and other things you have to pay for. Settling and organizing these as early as now can greatly help you in the long run, as this avoids any hassle in terms of payments from your clients.
Check out popular online payment platforms in your area. PayPal is usually a good way to start with most freelancers, but be prepared to check out other online payment options as per your employers' requests. If you prefer a particular bank, try to ask your employer if they can directly pay you to your account. If there are fees, you might have to cover for those, though.
Aside from PayPal, check if there are other online platforms you want to try out. This is especially if you want to diversify your online money, and want to start doing other things such as investing in stocks or trading.
Think of your long-term plans as early as now.
There's a phrase that says "don't count your chickens before they hatch," and this makes sense for most things. If we're talking about your career, though, it does help to have an idea where you want to go. Granted, career changes can happen anytime, but it can be beneficial to your professional life as a whole to be aware where you want your remote work to bring you.
Where do you see yourself five to 10 years from now? Try to decide every half a year whether you want to remain a freelancer or whether you're thinking of pursuing other careers. Take note of your decisions and the factors that have led to these decisions. If you're seeing a consistent pattern every few months, that might be the plan you want to pursue in the long run.
If you see yourself remaining a freelancer, check what else you're missing as a remote worker. Do you need to upgrade your gear? Do you want a better home workstation? Do you want a better connection? Do you want better skills? Try to work on these out in the long run to build a better reputation as a freelancer.
If you see yourself going back to the corporate workplace, what form of work do you want to pursue? What sort of remote work can help build your credibility better? Try to pursue those kinds of remote work.
If you see yourself organizing a business of your own, try to plan what kind of business you want to have in the future and what needs you have to pursue said business. You can start saving up for capital or slowly earning for your equipment through your work.
Start to prioritize yourself – including your breaks and your rest days.
An essential component as to what convinces people to pursue a remote work career is the fact that they get more control over their time. As such, it means you're not necessarily confined to the usual 9-to-5, and you do have more time to use as you see fit. Before you start your remote work career, think about how you want to manage your free time from work.
When you schedule your remote work, you can always try to follow the usual 9-to-5 schedule. Try to keep your weekends for yourself, though. If you're working on flexitime, try to work on the hours you're most comfortable, but with just enough time for rest. Take into account leaving a few hours off for naps, too!
Don't forget to start looking after yourself better given your remote work. This means not just taking breaks, but also making sure your health is great as well. Try to exercise more, go to the gym more, have a sport, and even have insurance and a health card at the ready. A lot of remote work don't cover your health insurance, so you might want to be ready as early as now to cover the costs.
Become a Remote Professional with Good Plan, Research
Working from home might sound like a great idea in concept, but it's not something you can pull off as soon as you think of it. Regardless if you're coming from the perspective of a fresh graduate or someone working for a while, the transition from the mindset of an office-based worker to a remote professional can be quite daunting. With the tips above, you'll hopefully get a good idea how to jump start your freelance career. Remember, a lot of this has to do with research and planning – identify the field you want to enter, what sort of workstation do you have in mind, what forms of payment methods you want, and making sure you get all your paperwork in order before you begin. Good luck with your new freelance career!
Image Sources:
https://pixabay.com/photos/laptop-computer-business-table-3317007/
https://pixabay.com/photos/home-office-small-office-1034939/
https://pixabay.com/photos/startup-meeting-brainstorming-594090/
https://pixabay.com/photos/urban-people-crowd-citizens-438393/