Work Hours Tracker: Benefits and Uses
This blog covers the advantages of using a work hour tracker and provides a list of seven well-liked work hour tracking programs so that readers may choose the one that best suits their requirements.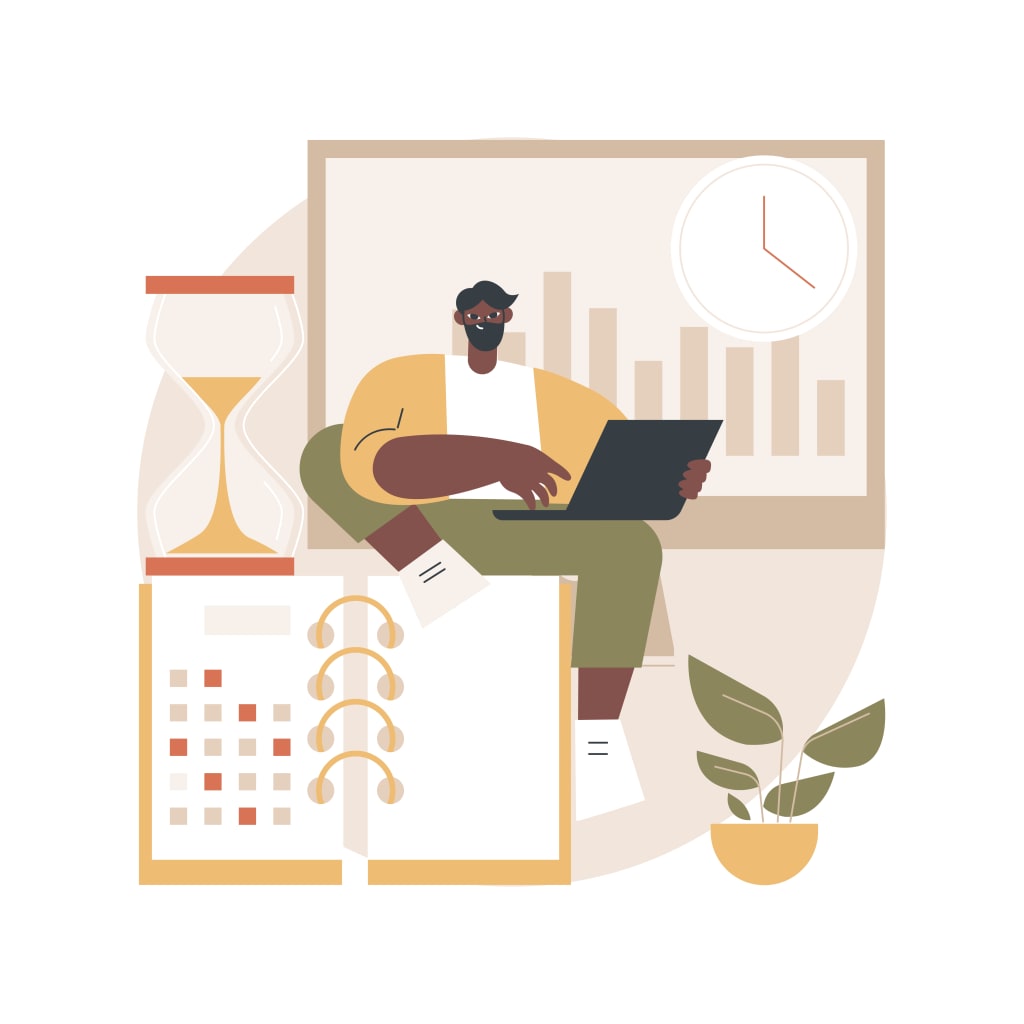 time tracking
Work hour trackers are being used by more individuals as remote work and flexible work hours become more prevalent. These technologies are designed to make scheduling work hours easier for both people and companies. More productivity, responsibility, and work-life balance are all made possible by accurate timekeeping. This post will explain the advantages of using a work hour tracker, the qualities to look for in one, and some of the best alternatives currently on the market.
The benefits of using a Work Hour Tracker include:
Improved Time Management: A work hour tracker helps individuals and businesses manage their time by keeping track of how long it takes to complete tasks. This could lead to more efficient working procedures and a better understanding of how much time is spent on various tasks and projects.
Increased Productivity: Individuals who keep track of their working hours may identify their most productive periods of time and utilize them to get things done. This could lead to more efficient work and higher-quality results.
Accountability: Companies may use a work-hour tracker to keep employees accountable for their work and ensure that they are putting in the required number of hours. This may help prevent overworking and achieve a healthy work-life balance.
Proper Invoicing: Accurate time tracking is essential for independent contractors and freelancers to create client invoices. By ensuring that every hour worked is documented, a work-hour tracker may lead to more accurate invoicing and fewer client disputes.
What a Work Hour Tracker Should Include:
While choosing a work hour tracker, there are many factors to consider:
Usefulness: The tool should be easy to set up and simple to use. It should preferably have a user interface that is simple to use and has clear navigation.
Time tracking: The application must be able to accurately monitor the time spent on different tasks and projects. This may be done manually or automatically with the use of a timer.
Reporting: The application must provide comprehensive reporting features that enable users to see their work hours in a variety of ways, such as by project, day, week, or month.
Integration: The tool should be compatible with other software and hardware used by the user, such as project management software, calendar applications, and invoicing software.
Customization: The tool should allow for the customization of settings and preferences such as working hours, lunch breaks, and time zones.
Top Work Hour Tracker Options:-
Toggl
Toggl is a well-known time-tracking program that comes in both a free and paid version. Thanks to its user-friendly interface, users can easily track their time by project or work. Moreover, Toggl can be connected with popular project management tools like Asana and Trello, as well as tools for making invoices like Freshbooks and QuickBooks.
Harvest
Harvest is a popular tool for tracking labor hours. Both free and paid choices are available. Because of a timer's simple user interface, users may manually or automatically keep track of their time. Besides offering reporting and invoicing features, Harvest has integrations with popular project management tools like Basecamp and Jira.
RescueTime
RescueTime is a unique time-tracking program that not only keeps track of the time spent on tasks but also gauges productivity levels and produces in-depth time usage statistics. It also offers a feature that allows users to block distracting websites and apps in order to improve focus and productivity.
Clockify
Clockify is a free time-tracking tool for the workplace that has an easy-to-use user interface and basic time-tracking features. Users may track their time by project or activity, and it provides extensive reporting possibilities. Moreover, Clockify offers connectivity to popular project management tools like Asana and Trello.
Hubstaff
Project management, time-tracking, and invoicing features are all included in Hubstaff, a comprehensive time-tracking solution.
Moreover, it allows for automatic wage calculations and Location tracking for workers who work remotely. Hubstaff offers both a free trial and premium solutions, with different features available at each pricing range.
TimeCamp
TimeCamp is a versatile time-keeping program that offers automatic time tracking and manual time entry in addition to integrating with popular project management tools like Asana and Trello. It offers invoice and reporting features in addition to offline time monitoring capabilities.
Everhour
There are connections between popular project management tools like Trello, Asana, and Basecamp and a time-tracking tool called Everhour. It offers both manual and automatic time tracking, as well as reporting and billing features. Everhour also offers additional services like team scheduling and budget management.
Selecting the Best Work Hour Tracker
When choosing a work hour tracker, it's important to take your own preferences and requirements into consideration. Some important factors to consider are the size of your team, your budget, and the specific features you desire. If you have a big staff, for example, you may want a system with advanced reporting and team management options. If money is short, a free application like Clockify could be your best option.
It's also important to consider the user interface and ease of use. Using a tool that is difficult to browse or utilize might lead to irritation and decreased productivity. Choose a tool with a simple, user-friendly interface.
Conclusion
Among other things, a work hour tracker may aid in time management, increase productivity, and guarantee accurate invoicing. While choosing a workhour tracker, take into account the functionality you need, such as time tracking, reporting, and tool integration. Other factors like price and ease of use should be kept in mind when selecting a product that meets your needs. With the right work hour tracker, you can keep track of your work hours and projects, improve productivity, and preserve a positive work-life balance.
Read more at https://www.cutehr.io/hours-tracker/.
Reader insights
Be the first to share your insights about this piece.
Add your insights