Why Medicine Delivery Apps are Becoming a Trend?
Medical Applications which provide a safe platform for consumer connection are becoming more and more common, prevalent, and significant.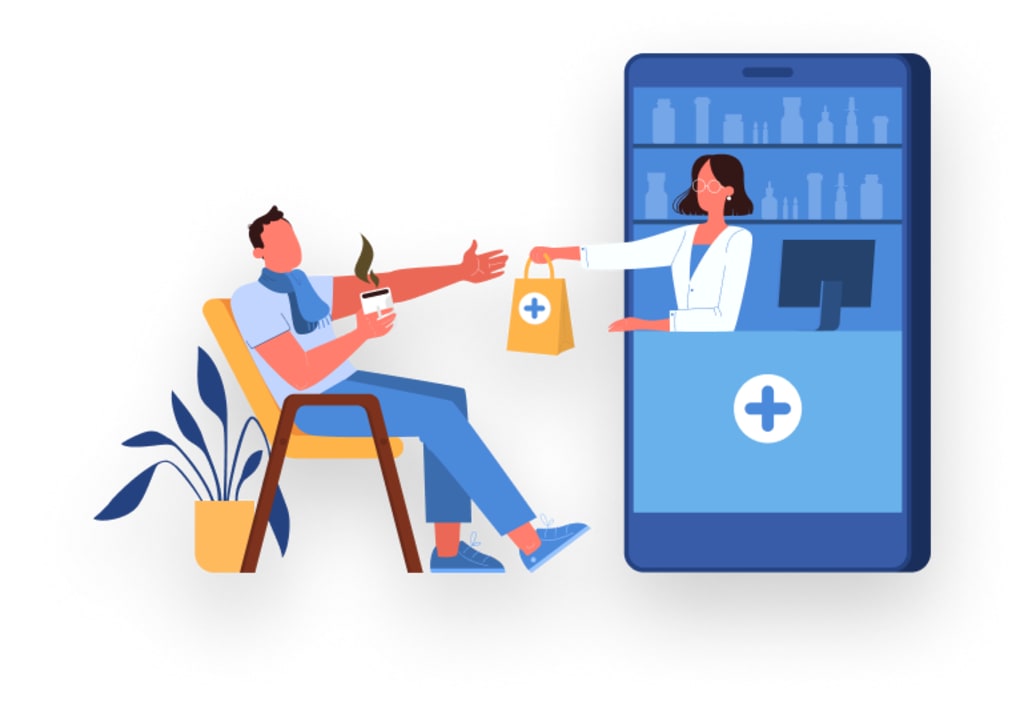 Medicine Delivery App
During and after the pandemic, health sectors emerged victorious and saved lives. Medicine delivery apps played a massive role in achieving the goal of combating COVID-19.
The online medical market is expected to grow to 20% by 2025.
Undoubtedly, health apps have shaped and enhanced how people receive their medicines; it is a game changer for people who require medicines on a weekly or regular basis. It is not wrong to say that it has become a boom for the pharmaceutical industry.
In a report by Global Industry Analysts (GIA), it was concluded that the market can reach $16.5 Billion by 2026.
Real and quick growth has been witnessed in the healthcare sector- not just with medicine delivery apps but with the integration of AI, machine learning, and advanced analytical tools. Mobile apps have paved the way for patients to access medical attention any time of the day. In case of emergencies, you can order medicines through the medium of an app.
Below are some of the reasons why users select medicine delivery apps;
1. Privacy- Situations vary from one consumer to another. Some people prefer to avoid buying their personal prescriptions over the counter in front of others. In conclusion, for them buying online medicine is the perfect gateway. Most people buy medicines for privacy reasons only- they buy online to avoid hesitation.
2. Push Notifications- Every mobile app's most significant feature is push notifications. An online medicine delivery app certainly offers the feature; users seek reminder notifications regarding the latest offers, discounts, and last medicine purchases.
3. No Inconvenience- With online orders of medicines, there is no travel cost involved- another benefit of medicine delivery apps. Since medications are sent to a user's doorstep, there is no inconvenience attached- no matter the weather, you get your medicines delivered to your doorstep (that does not include extreme weather conditions). This benefit is heavy for people living in remote areas.
4. Medicine Information- Through the medium of online platforms, people can browse all they wish about a certain medication. Nowadays, online medicine mobile apps come with an entire medicine detail containing information such as chemicals involved.
5. Competitive Prices- Online medicines can be bought at good discounts- this is handy for people who have a budget. Customers can even compare prices on different medicine delivery apps and choose the option that suits them the best.
Must-have Features of Online Medicine Delivery Apps
A features-rich app is suitable for maximum users. Below are some of the features that need to be included in an online medicine delivery app.
For Users
1. Smooth user registration and login via social media channels
2. Easy search option
3. Drugs detail
4. Search for medicine substitutes
5. Error-free maintenance of the user's profile
Features for Pharmacies
1. Store details management
2. Digital prescriptions
3. Discounts addition
4. Online order notifications
5. Payment's notifications
6. Ratings and reviews
7. Users order history
Want to build a robust medicine delivery app?
Medicine delivery apps are trending; you can promote your pharmacy business by launching a local online delivery app. You can take assistance from a professional mobile app development company and go ahead with the app concept, ideation, and development.
About the Creator
Regina Deemar is a content writer, Inbound Marketer, and blogger who writes on the latest technology and business-related topics. At present, she is working with Cerebrum Infotech, a leading software development company.
Reader insights
Be the first to share your insights about this piece.
Add your insights