Why Is Organic Farming Best In India - Benefits And Methods
Techniques And Method Of Organic Farming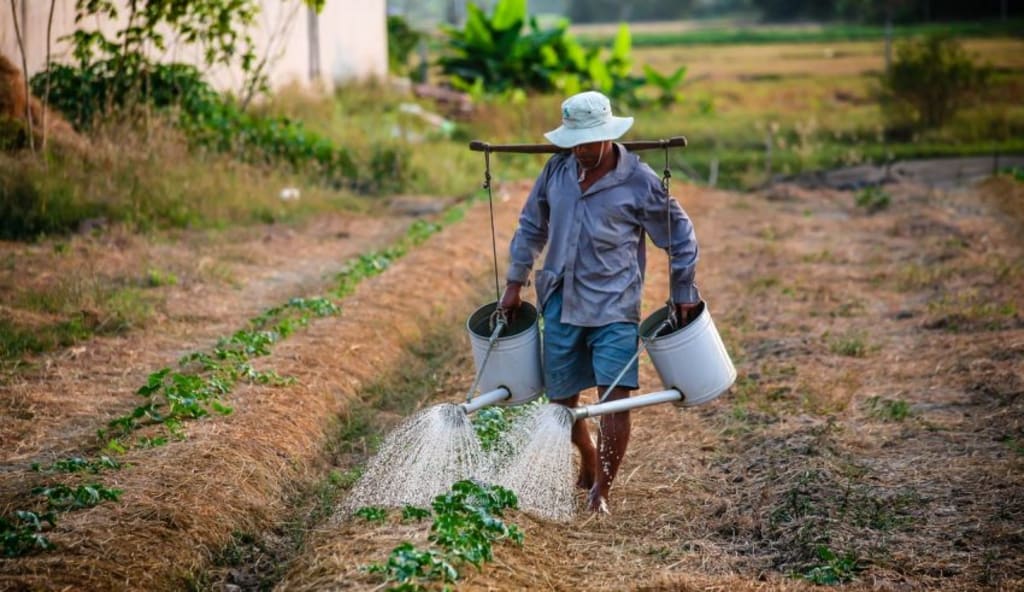 In India, organic farming is on-demand due to it being an agriculture system that uses fertilizers of organic like compost manure, bone meal, green manure etc. In this system, farmers aim for cultivated land and growth of crops in such an organic way to keep the soil alive or fields become more fertile. This process is cheap and gives excellent and tremendous results.
Use of daily conventional farming methods creates many health problems for humans and animals.
Eg:- cancer, food poisoning, asthma, and impact on domestic animals.
Reason For Organic Farming
The organic farming system is highly followed. Nowadays, Youth want better food that is organic despite diet choices. For the increasing population, our compulsion would be to stabilize agricultural production and increase it further in a sustainable manner. This agriculture is a unique production management system that promotes and enhances agro-ecosystem health, including biodiversity, biological cycles, and soil biological activity. This is accomplished by using on-farm agronomic, physical and mechanical methods to exclude all synthetic off-farm inputs.
For a pollution-free environment, biological materials and beneficial microbes and fertilizers release nutrients to crops for increased sustainable production. This process of farming helps to protect groundwater and biodiversity. It is the best way of self-care and also providing good things to our environment.
Tractors are playing a vital role, whether it is organic farming and non-organic farming. In the field, work tractors are compulsory for plantation, harvesting and agriculture work. We suggest Mahindra 245 is best for fieldwork and also gives good mileage for work.
Powertrac 445 tractor is also best for fieldwork, and it gives high performance and durability. Farmers are very satisfied with this tractor's huge capacity and its performance.`
Types Of Organic Farming
Here, we discuss two types of organic farming 1. Pure Organic Farming and 2. Integrated Organic Farming
1. Pure Organic Farming: In this process of farming, farmers followed a natural way of cultivation. This farming avoids the use of inorganic chemicals that may harm the fertility of the soil, domestic animals, humans and those who consume it.
This farming leads to the best way of agriculture due to the cheap cost and provides the best results.
2. Integrated Organic farming: This farming process consists of nutrients management and integrated pest management for fulfilling economic demand and achieving ecological requirements.
Techniques And Method Of Organic Farming
Initially, this farming process produces crops and vegetables without using any pesticides and demand high nutrition levels. However, with the use of waste, the health of the soil becomes better and provides a healthy life for everyone.
There are different techniques practised for organic farming.
Crop rotation
Crop rotation is a process where farmers do not cultivate the same crop on the same land every year. Instead, they grow different crops every time to maintain crop fertility and provide nutrition to the soil. This technique of farming helps to control pests, weeds, insects, etc., by their habitat. This is a beneficial farming technique.
Compost
Compost is the best natural fertilizer used in organic farming. During this process, microorganisms eat organic waste mixed with the soil and then break into its simplest form.
Green manure
Mixing all the vegetables and plants with the soil and soil becomes more fertile and enriched with nitrogen. Field area increases moisture level and adds nutrients for microorganisms, due to this method improving soil quality and fertility. This method of agriculture also reduces weed infestation.
Animal manure
This type of farming practice enriches the soil with natural components that originated from animals. The ground must be tested before applications, and manure is allowed at least three months before harvesting.
Cover cropping
This type of farming approach implies covering the field with any plant between the crop rows or completely. Cover crops handle soil erosion, improve water filtration with their roots. They also eliminate weeding with the upper parts by hiding unwanted vegetation from the sunlight.
Advantages of Organic Farming
The benefits of organic agriculture , humanity, biosphere communities, and business in general. These agriculture approaches have multiple advantages both to producers and consumers.
The use of organic farming improves the product taste and enriches nutrition value.
It avoided costs for expensive synthetic additives.
It helps to recycle natural waste for manure.
It increases soil quality and boosts fertility.
It refused health-threatening chemicals.
It helps to keep our environment safe, non-chemical and protected from chemical wastage.
This ensured food quality and certification.
Is organic farming sustainable?
Organic farming supports the ecosystem balance and spares natural resources and calamities. This ensures the availability and productivity of land in future. It is sustainable agriculture.
It improves soil quality and reduces pollution.
These limitations of chemicals and also recycling the waste.
Enhance the ecosystem biodiversity and save energy; resources disapprove of their excessive exploitation.
Appling non-chemical methods of pest and weed management.
Provides natural conditions to livestock needs and behaviour.
For more details, visit Tractor Junction. Here you will find relevant information regarding tractor and farm implements with price, features, specifications and many more. Apart from this, you can buy a second-hand tractor with Tractor Junction.
product review
About the author
For all Indian farmers, a tractor is essential to perform agriculture activities. Now Massey Ferguson Tractor Price is fair for all marginal farmers. All the details about Massey Ferguson latest model, Massey Ferguson Tractor Price.
Reader insights
Be the first to share your insights about this piece.
Add your insights