Why Is it Important for Travel Agencies to Invest in SEO?
SEO for Travel Agencies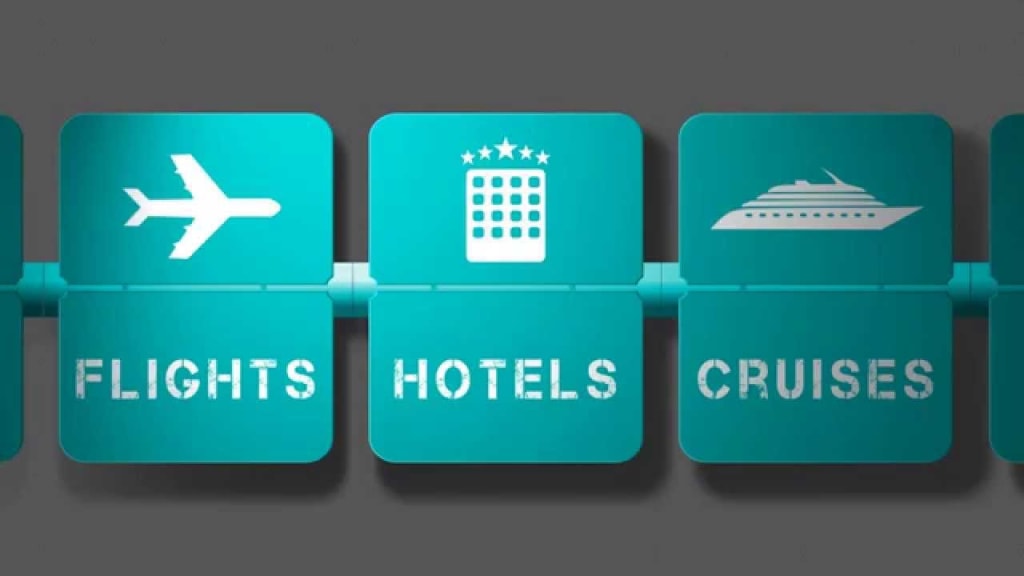 Businesses across all sectors are upping their SEO game after realizing how important it is for them to establish a strong online reputation, and be visible to potential customers. The organic keyword search on all the major search engines has been increasing exponentially since the introduction of smart technology while social media's influence in online marketing has become immeasurably important for business growth.
Narrowing down to the travel industry, no other sector needs a strong online presence more than this one. Over 98 percent of its target audience is searching for information online. The industry has the most diverse client base, and has the most relevant content for the modern online user, either on social media or search engines. Prospective customers want to compare prices before settling for a travel company, as well as to see videos and pictures of different travel destinations before settling for one.
Other relevant information that customers in the travel industry search for include, which languages are spoken where, which hotels are best for budget accommodation, which food they should try while traveling, and other travel logistics. If they can find this information on your site, then you have a clear shot at succeeding in the travel industry. But how will they find it if your website doesn't rank at the top of the major search engines such as Google, Bing, and Yahoo? How will they trust your travel company if its social media strategy isn't appealing to them? These are some of the reasons why you must invest heavily in SEO for a travel agency.
In this article, we expand further into this topic, and provide you with five reasons why your travel agency needs a strong SEO strategy:
1. It allows you to be creative with your keywords.
One way of attracting online traffic to your website is using the Pay Per Click (PPC) marketing strategies, whereby you get a specific keyword and pay an advertisement for it. If customers are searching that keyword on different search engines, then they can easily find your website. But there is a limitation to this, though. You must pay for every PPC keyword that you use in each ad. That limits the number of keywords you can use, particularly when on a budget. That's without mentioning that it limits your creativity in such a way that you cannot play around with the keyword to create different variations and LSIs.
SEO is the solution to this limitation. You can use as many keywords as you wish without paying a dime. If you realize that a variation of a given keyword will attract more customers, SEO allows you to use it as well. In a nutshell, SEO allows you to get the best of your keywords without having to over blow your budget.
2. You are able to benefit optimally from organic lead generation.
Organic lead generation is the most affordable avenue for attracting potential travelers to your travel agency's website. People naturally come to your website by their own volition, from Google, and other search engines. This is different from paid search results whereby you have to convince people to click on your site's link. The benefit of this is that people who find your site organically have a higher chance of booking their travels with your company than those who you have to convince to come to your website right from the onset. It is only through having a strong SEO strategy that organic traffic will come your way.
3. Helps You to Understand and Serve Your Customers Better

A good SEO company, with enough experience in SEO for travel agencies, will offer you all the help you need in understanding your target audience; which keywords appeal most to travelers, which region has more of your target customers, at what time will those customers get your information effectively? These are the statistics that you need to create compelling content.
An SEO company will also help you with your social media strategies and tutors you on how to engage clients on different social media platforms. If the customers feel that you are providing them with all the information that they need, at the right time, and in the right language, they will definitely start trusting your travel services and products. Engaging them on social media, morso on a personalized level, will confirm to them that your customer care services are the best, and that will make them loyal.
4. Helps You to Improve Your Website
You need a good website just as much as you need online traffic, if not more. After attracting potential travelers to your site, you must ensure that they stay for long, engage with your content, and eventually buy your products and services. That is not possible without a good website.
A reputable SEO agency will help you to post the right content with the right blend of visual and static content. Above that, it will help you to choose the right font type and size for a travel blog, to space your paragraphs, and to call visitors to action.
Another key feature that you need the help of an SEO agency for, is to optimize the load time and navigability on both mobile and desktop browsers. Research shows that websites that take too long to load lose over 80 percent of their potential business leads. You may not know how bad or unbearable your site's user experience is unless you get the assistance of a reliable SEO services provider.
The bottom line is that you don't benefit much from attracting travelers to your site if you cannot convince them to buy your products. What you need is profits, and so you must put more focus on making people love your content.
5. Enhances your competitiveness.
All four points above culminate to help you stay ahead of your competitors. If your website appears ahead of its competitors on the Google search results pages, among other search engine results, you definitely will get more online traffic than them. The consequence of this is getting more trust from your potential customers and Google. When search engines trust your site, they will make it even more visible online, which pushes your company further ahead of the competition.
About the Creator
Flora is a young and ambitious who has been researching self-development for the past two years and is now off traveling the world. She helps tourists with free walking tours in London - so get in touch with her if you want a special tour.
Reader insights
Be the first to share your insights about this piece.
Add your insights