Why does Notion product design stand out? — Find out why
The goal of product design is to get something done. The faster it takes to get something done, the better the design.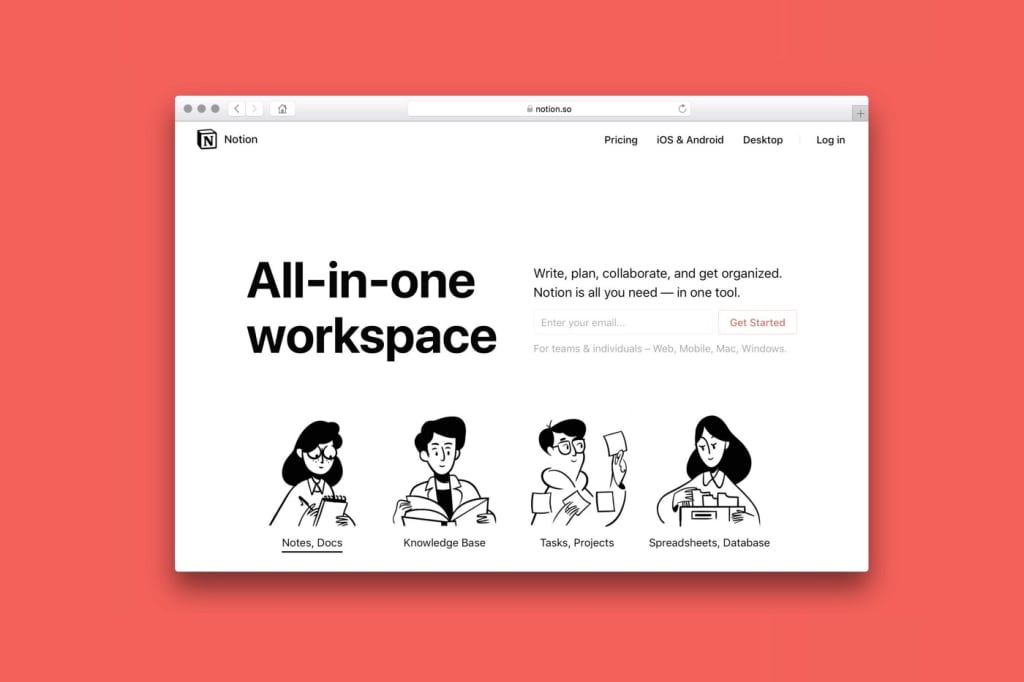 The goal of product design is to get something done. The faster it takes to get something done, the better the design. Products can be more than just performing a certain function or look a certain way. They can offer us a new perspective on how we view the world.
The best designed products offer us new ways of thinking, new ways of seeing. They open our mind to new possibilities and help us look at things in a different light. They remind us that everything can be better.
Product design is a process. It involves (1) identifying a problem that needs to be solved and (2) solving it in a way that's optimal for the user. The product designer can organize the experience by defining the purpose of the product, create tangible artifacts such as sketches, prototypes and symbols, and make them real by turning them into products.
Notion's key function illustrates a few things:
Why it is important for a designer to consider a non-visual dimension, even if it doesn't seem that useful or relevant at first — the design process should be holistic
The app Notion is designed to be modular and adaptable to your needs. It manages all of your notes, tasks, and thoughts- one or many, many things. Each of the ideas and projects you work on is connected with everything else in some way.
Notion makes it easy to start any kind of project, write any kind of document, organize your life however you want. You can even import the code from another word processor, or customize Notion. Every feature is designed toward letting you do this. You can turn your journal into a novel or research paper.
In 2015, Notion nearly died. It was built on a platform that kept making the app crash. Investors funding dwindling, they add to cut costs and move to a cheaper location.
Ivan Zhao and Simon Last scrapped much of Notion's code, rewritten much of it from scratch, and put much more care into making the app's UI appealing.
Today, Notion is one of the fastest-growing companies in the productivity space.
I am an app freak. I love trying out apps. I was looking for a holistic approach to getting work done. Before using Notion, I used Trello, Google Keep, Google Drive, OneDrive, Evernote, Dropbox and so many other apps to bring my life together all in one place. Notion moves all of that into a single app. I love it and can't imagine ever using another task manager.
What Notion sought to solve as they designed the product
They want people to feel empowered to solve their own problems with technology.
And while I use Notion to integrate my many data projects, the best part is that it gives me a view of my entire life in one place. The program allows me to create views and quickly switch between them with a simple keystroke. Notion is simple enough to learn quickly but powerful enough to do whatever you want.
Notion is the main tool I use for all my projects. I use it for blogging, for managing tasks, for content planning, to write notes, to make checklists… you get the point. It's great because of its flexibility. Notion doesn't try to fit your content into pre-designed boxes. Instead, it encourages you to use your own words, your own ideas to design your project the way that works best for you.
Guess what? I wrote an entire book. More than 150 pages on Notion. The book "Winning Pricing Strategy" is currently on Amazon.
Disclaimer: Notion probably won't read this. I wasn't paid to do this. It was just a big thank you to a tool that has made my work more productive.