Who should buy a 60-65 HP Tractor?
Buy a 60-65 HP Tractor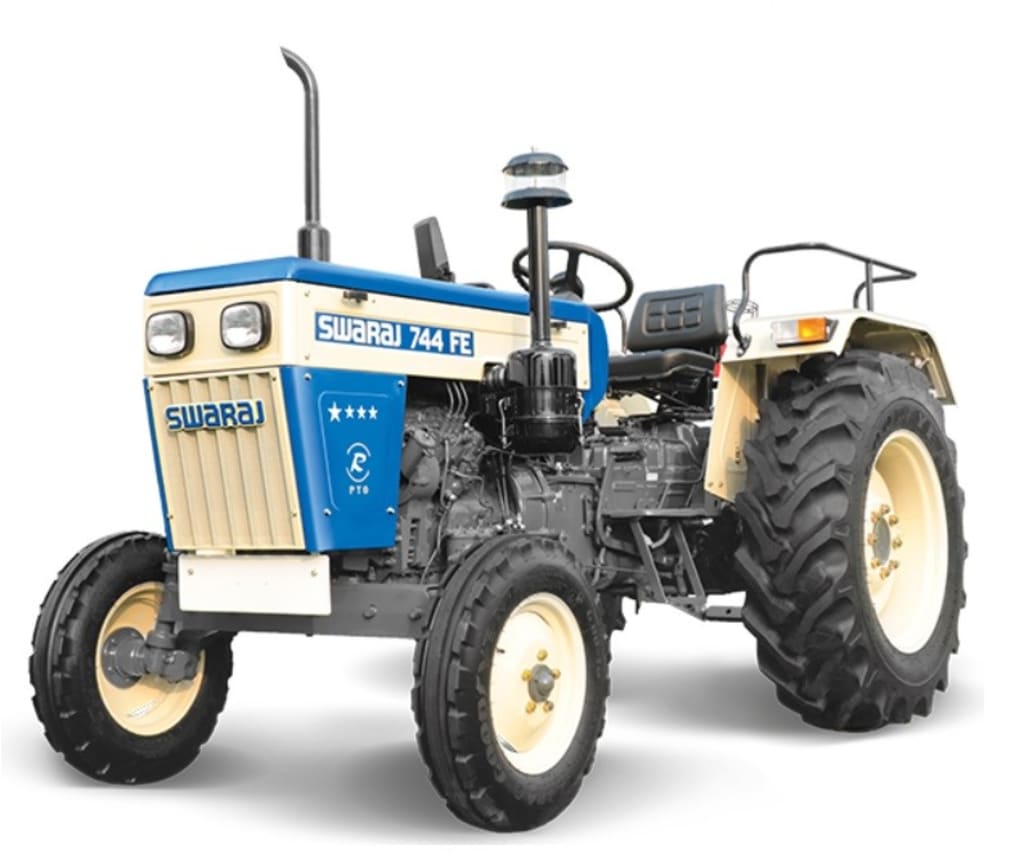 Indian tractor market is the biggest tractor market in the world with a lot of options to choose from. And when it comes to buying tractor beginners and even experienced farmers find themselves confused about which one to prefer.
Choosing a tractor simply depends on your needs, your budget, and your future plans as it is an investment which will decide the present and future of your production. And it's very important to choose a tractor that can be your companion in your present plans as well as can help you in your future prospects.
Tractor horsepower is one of the most important specifications that one checks before buying a tractor. Tractor's HP decides what kind of work a tractor can do, what implements it can support, and where a tractor can be put to use.
A tractor's HP is of two types, first is Engine HP that you basically see written as HP everywhere while the second one is PTO HP which refers to the power available to run implements on your tractor.
Tractors are basically classified into three categories-
Compact tractors
It includes the tractor with Engine HP of range of 25 to 45 HP used to carry out simple farming works and load transportation.
Utility tractors
The tractors of range 45-85 engine HP fall onto this category. They are useful when used with small attachments, the land above 1000m2, and tough fields.
Farm or row crop tractors
Tractors of 85-450 HP which can be used for very large attachments and vast stretching farms come in this category. They are the most powerful tractors and used highly for commercialized full-scale farming.
Tractor with a range of Engine HP 60-65:
As we can see above 60-65 HP tractors fall in the category of utility tractor and used by the farmers with land more than 1000m2. They are moderately powerful and suitable for uneven fields. As their prices are high they also come equipped with better features like super transmission, advanced and powerful hydraulics, and higher PTO HP which eventually powers your attachments. They are usually larger than compact tractors with bigger tyres and a lot more sturdy.
Implements that can be used with 60-65 HP tractors:
60-65 HP tractors as being more powerful they support various mild sized seeding, tillage, and loading equipment. They are mostly used with backhoes, buckets, and loaders. For farming operations, they are mostly used to pull threshers, harvesters, and shredders.
These tractors are fit for various farming and non-farming operations like leveling, ploughing, etc. and can be used with various attachments to help farmers with all their farm activities.
If you are looking for a powerful tractor with a power-packed performance that can be a good companion for your implements you should definitely go for a 60-65 HP tractor.
So, basically every time you go out to buy a tractor, you first need to sort out your needs and properly list the implements you use as well as the PTO and engine HP required to run it. And then you will be able to find your perfect companion.
We are always here at TractorGyan to help you choose your perfect companion for your journey of farming and future projects.