What Is the Best Paper to Print Real Estate Flyers On?
Are you looking for real estate flyers? If so, this story is for you.
Real Estate Flyers
Flyers are another tool that help us in having a successful marketing strategy. You may already know that real estate flyers reflect on the business they represent. Their quality and design speak for themselves. A poorly designed flyer vs. a well-thought and good-quality flyer. Which one catches your attention more? The truth is that we rely heavily on what we see. Since flyers are tangible marketing tools, how they feel under touch also matters. A flimsy piece of paper will never fulfill its mission as a flyer. One way to find the best paper material is to see what professional printing suppliers offer. For example, on the Agent Print website, you can see 100 lb paper. So, this thickness seems to be the best option. The messages on the flyer matter, yes. But the paper material has to bear the printing process. Flyers are usually two-sided. So, the paper stock has to be suitable for this purpose. Here we will consider the qualities of the best paper materials for printing flyers on.
Lightweight Paper Is a No-No!
Flyers are supposed to show that you are willing to take extra steps. However, the lightweight paper will take you in the opposite direction in the minds of your prospects. Using thicker and more durable paper is more professional. You show the sophistication you offer to your clients. In today's competitive real estate world, you must show vigor. Paying attention to small details will set you apart from others in the business. And the extra cost you pay will return in time. So, consider it as an investment in your work. Therefore, 20 lb paper does not give you the suitable quality you are looking for. It crumples and bends easily. So, the paper might get tossed into the trash bin before you convey your message to your audience.
Also, thin papers are not the best materials for two-sided printing. You want to use all the space you have on these papers. These flyers are like your personal representatives. When you hand them out to your prospects, you want to give them as much information as is needed. And ticker papers will allow this opportunity.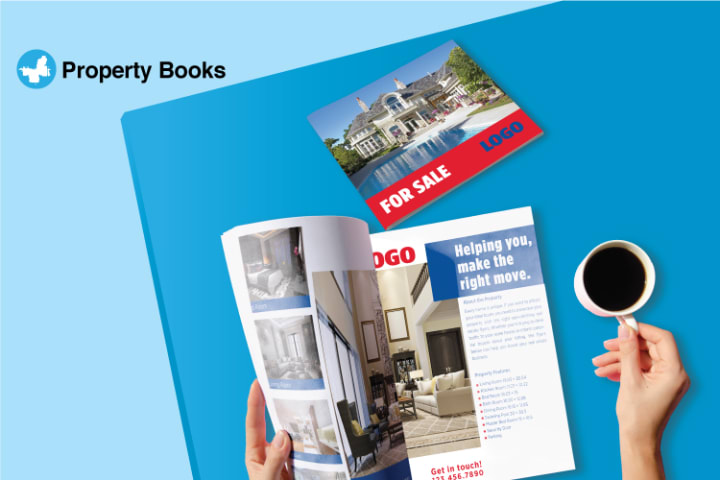 What Is the Right Thickness for Flyers?
The ultimate thickness of your flyers depends on the initial thickness of the paper material. As was said, 20 lb paper stock is never an option in the professional world of printing flyers and other printed products such as real estate brochures and real estate booklets. So, what is the best thickness? Once you check professional real estate printing companies and their websites, for example, Agent Print, you can see the best offers. Here they offer 100 lb paper stock. 80 lb paper is said to be thick enough, as well. But 100 lb paper is top-notch. It induces feelings of luxurious beauty. A lot of the time, this is what people who look for a new house want. They want to find a place that offers them a calm yet comfortable life. So, show them indirectly that you know what they are looking for with your flyers. Marketing strategies are not always about the things you say. Sometimes you can convey a message without uttering a word. And a good-quality flyer will do exactly that.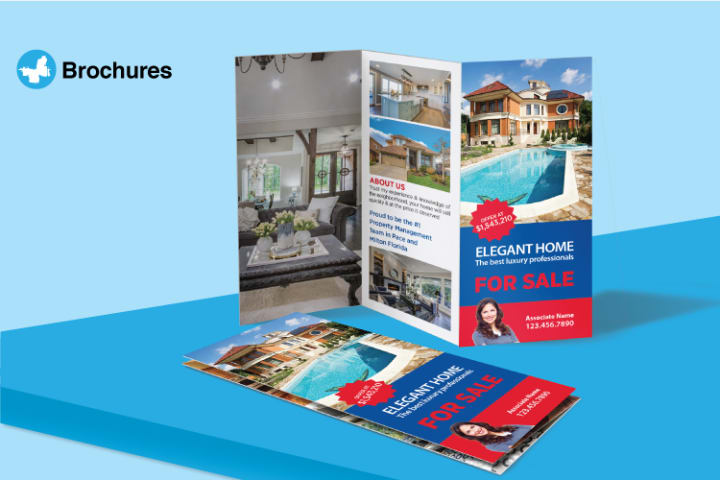 Matte vs. Gloss Paper
The two options usually cost the same. So what is it that differentiates them? We need to know the pros and cons of each. Knowing this helps us make a sound choice at the end of the day. While their differences might be minor, they can affect our final products. So, it is best to know any features they possess before choosing each to print our flyers on.
Matte Paper Stock for Flyers
Matte paper stock still has a coating. While this coating is a thin layer, it boosts the colors. As a result, the colors will be sharper and of better quality. The other differentiating factor is that a matte coating will add little glare to the final product. Moreover, it will be softer in comparison to gloss stock under the touch. You can also write with a pen on the matte stock without the ink smearing over the surface. We usually hand out flyers to people on the streets. And the prospects will inspect it while they hold it in their hands. Therefore, these marketing tools are constantly in contact with our fingertips. A matte finish will not keep fingerprints on it. So, a flyer with a matte finish will not get as dirty as one with a gloss stock over time.
This feature matters drastically. Why? Well, it is a subtle way to show your clients that you are a professional. When you think everything through, the final product will not let you down. What you need to know about a matte finish is that they use up more ink. To get the colors to the ideal saturation, they may add more ink. It is possible in some places for the matte finish to be more expensive. Even though, in our initial example, the costs are nearly the same.
In a nutshell, look at your flyer's design. Does it have a lot of written texts? If so, the general advice for these flyers is to use a matte finish on them. The matte finish is easier on the eyes of those who read it. Still, you may want to go for a gloss stock. The choice is yours as the real estate agent.
Matte Stock for Flyers Features:
It gives off some glare
The thin extra layer will make the colors more alive
Not keeping fingerprints and smudges
Ideal for flyers with more written texts
It could be slightly more expensive due to consuming more ink
It is easier on the eyes when reading it
Gloss Paper Stock for Flyers
Flyers have lots of pictures on them. So, a gloss finish will enhance their quality way better than a matte finish. So, it is safe to say that the colors are more vibrant in a glossy paper flyer. So, if you need the colors pop for maximum effect, gloss papers are for you. Moreover, if the design has many pictures, gloss paper stock is more suitable.
Gloss paper has a thicker layer of coating. This thicker coating leads to extra shine and glare. This extra shine that gloss paper exudes is perfect for getting the attention of those who take a look at it. As a disadvantage, the glossy stock paper keeps fingerprints on it. So, it is not resistant to smudging and imprints of those who touch it.
Gloss Stock for Flyers Features:
Highly reflective
The coating makes the colors pop as much as possible
Perfect for flyers with many pictures of different listings, etc.
Grabs the attention of those who take a glimpse of this flyer
Prone to smudges and imprints
Both options seem to have their pros and cons. Each is useful for different usage. And your design can help you a lot in deciding which one is best for you. Still, if you think one suits your taste and marketing strategies feel free to go for it. Both are perfect for marketing purposes. Above all, with the right thickness of paper, both will be less prone to crumbling, scratches, and bending. So, take the initiative. And think about the upcoming flyer you wish to hand out.
Reader insights
Be the first to share your insights about this piece.
Add your insights